Miami students embrace Middle Eastern culture firsthand in university's first study abroad trip to Oman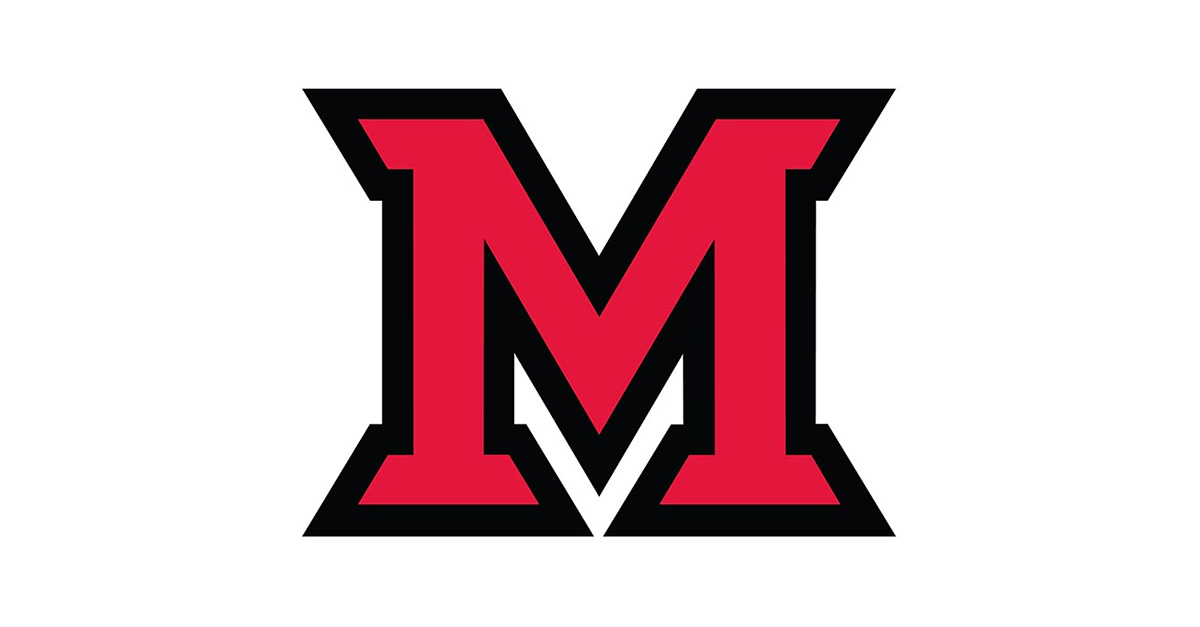 Apr 01, 2015
Written by Adrienne Moncrief, CAS communications intern

During Winter Term 2015, 11 Miami students visited the southeastern coast of the Arabian Peninsula for Miami's inaugural Transitions and Traditions in Oman trip, which was intended to help them think critically about Omani culture from religious, cultural, political, social, economic, and historical perspectives.
"Students saw different aspects of Omani life and wrote about their research and experiences in detail, using the kind of critical thinking that we work to develop in our classes," said Associate Professor of Arabic Elizabeth M. Bergman, who coordinated the experience along with Assistant Professor of Comparative Religion Nathan S. French.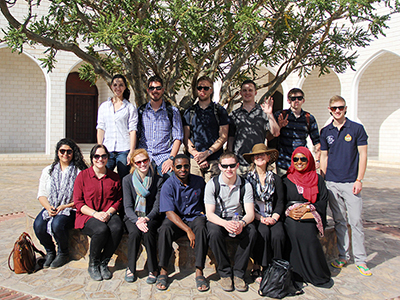 Group photo of participants in the Transitions and Traditions in Oman study trip
The students' itinerary included lectures, visits to museums, villages, and historic and religious centers, and free time to explore. Eight of them are in the College of Arts and Science with majors encompassing political science, anthropology, comparative religion, international studies, history, and diplomacy and global politics.
Although Oman is a lesser-known country in the region, according to Dr. French, that doesn't make it any less important.
"Oman has historically always been a site of global trade and commerce," he said. "For us it was a chance to think beyond the typical countries. No one ever really hears about Oman, and so it's an outstanding opportunity to bring students into the region in a different way, in a way they really don't have preconceived notions for."
While touring numerous sites in the capital, Muscat, the ancient cultural capital of Nizwa, and the southern coastal city of Salalah, many students' expectations of a Middle Eastern country were shattered. Oman has very different cultural and religious values, dress, food, climate, and environment, but interacting with and observing Muslims challenged their preconceptions of Muslim culture.
Mechanical engineering major Alhaji Bah said, "Now I want to wait and talk to those people and interact with them, get to know them and judge them based on who they are and not what everyone else thinks or what others are saying."
"I keep telling people the only way you can describe it is it's a completely different world," said political science major Duke McDonald. "The people were the friendliest people I have ever met. They were genuinely interested in you and what you were doing in Oman."
"A lot of people, when they view Muslims or Arabs, they see one picture," said international studies major Rachel Faraci, adding that she was surprised to find that their tour guides knew lots of American cultural references, such as rap music and the movie Frozen. "They were really funny, accepting, and totally cool with everyone's ideas."
Students found that visiting another culture offers a completely different learning experience than learning about it in a classroom. Before they left for Oman, the students met in Oxford for a week to learn about the country through readings, presentations, and videos.
According to diplomacy and global politics major Brandon Mueller, "Until we got off the plane and we sat there in the market drinking tea, it was completely different. It wasn't on TV, it wasn't in a PowerPoint, and we really got to experience it rather than just read about it. We really got to interact with people, and that's what I took away the most."
In addition to understanding a new culture through interacting with the people, students studying Arabic could practice their language skills.
Dr. Bergman said that the trip exceeded her expectations and that the students were respectful, informed, and fun to spend time with. Dr. French added that all of their learning outcomes were achieved.
Overall, the trip challenged the students' ways of thinking and opened their eyes to a completely different part of the world. Traveling to Oman also gave some students the exposure and experience to pursue a career.
For example, political science major Sara Dastagir intends to go to Turkey or Egypt after graduation to continue her studies of Middle Eastern politics.
"What I liked most about going to Oman was that I was able to make connections with Omani political science professors and ask them about their oil economy," she said. "You don't get that opportunity often, so I hope to use what I learned from Oman in my future."
Watch the Transitions and Traditions in Oman video.