Social Justice Studies Trip to Fiji Educates and Makes a Difference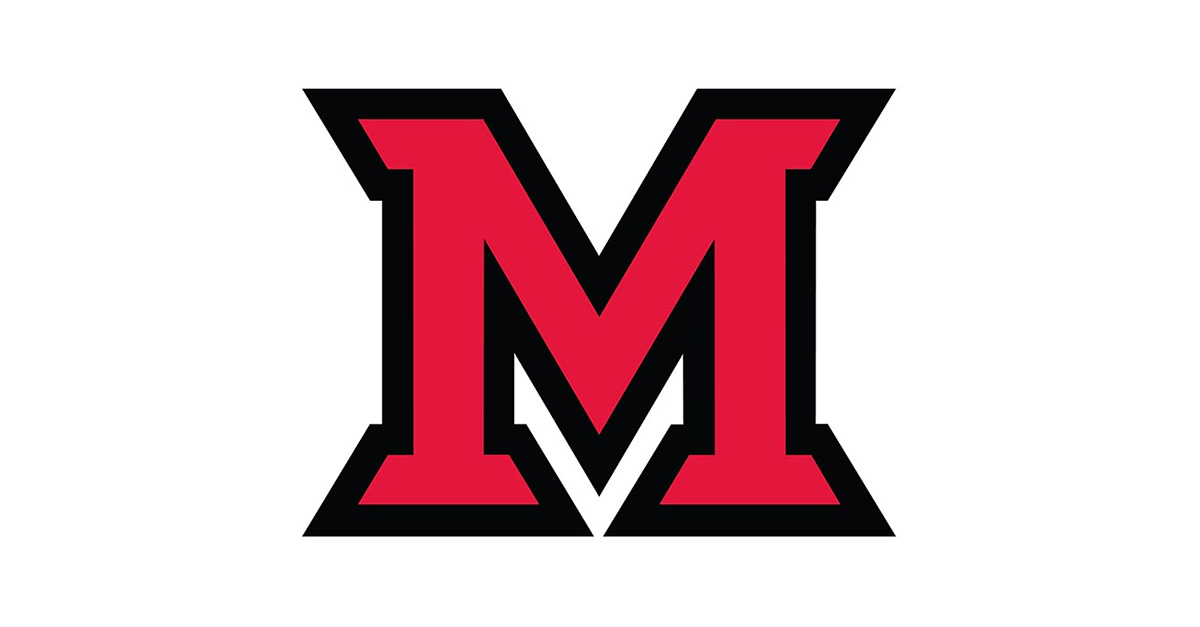 May 07, 2015

Written by Rianne VanDervoort, CAS communications intern
In January of 2015, eighteen Miami students embarked on a trip to Fiji for an intensive Social Justice Studies travel program. Social Justice in Fiji [SJS/SOC 499/599] was the inaugural version of the Social Justice Studies course offered by the Department of Sociology and Gerontology.
"The goal of the course was to explore educational and environmental justice issues in Fiji through experiential learning," said sociology professor C. Lee Harrington, who was the faculty leader of the program. "While most travelers to Fiji only visit tourist destinations, we lived with and learned from Fijians themselves."
Along with Dr. Harrington, graduate student Kat Whitaker and Mr. Mark Freidline, Resident Director and First Year Advisor in the Office of Residence Life, guided students through the program. Students participated in four Oxford class sessions prior to embarking, international class sessions in Fiji, and a six-day homestay in two rural villages.
The trip was offered in cooperation with Miami's Outdoor Pursuit Center, making this series of classes an experiential education course.
"Through readings, discussions, and interactions with native Fijians, this course provided students with an opportunity to challenge and expand their traditional views of justice or fairness in a diverse environment," said Freidline.
"I wanted to go somewhere that didn't have the same political system, didn't have the same cultural values and economic system," said Mackenzie Martin, a sophomore majoring in economics and statistics.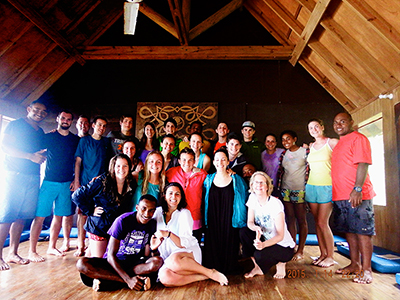 Participants in Miami's Social Justice in Fiji course (Winter Term 2015)
While in Fiji, students listened to guest lectures and formal presentations by Fijians, including a professor and graduate student at the University of the South Pacific, a regional conservation officer on Kadavu Island, a nurse who runs a medical center on Kadavu Island, several environmental lawyers, an owner of an eco-resort on sustainable tourism, and a Q&A with Kadavu Island chief Ratu Bose.
"We didn't have a designated classroom, but rather our classroom was Fiji and the people themselves," said Shannon Flahive, a senior majoring in biology.
The homestay portion of the trip allowed students to experience everyday village life. Students helped gather and prepare food, weave, and learn some of the Fiji language. They even worked side-by-side with community members while painting a community hall and aiding in a local reforestation project.
"The beauty of Fiji doesn't lie in the white, sandy beaches but in the hearts of the people that live there," said Cassie Lawrence, a senior in zoology and premedical studies. "We got a chance to become close with several villagers."
Fijians extended their invitation to students to participate in religious observation and a community lunch.
"For most of the students, it was their first time traveling to the developing world in a non-tourist capacity," said Dr. Harrington. "We were all challenged at times by differences in living conditions, cuisine, and ways of life, but the students were absolute troopers—I couldn't be more pleased with them."
The unique experience of integration into a new community challenged and expanded students' traditional views of social justice in a diverse environment.
"My perspective of the world has been forever changed by this trip," said political science major Maddie Kircho. "I am now a believer that life truly begins when you step outside your comfort zone."
Erin O'Malley, a senior majoring in strategic communication, shared this sentiment. "From the amazing people I met, to the incredible experiences I had, I can truly say that this trip to Fiji changed my life and made me a better person," she said.