New ACE director Carol Olausen prepares to bridge the gap between American and international students at Miami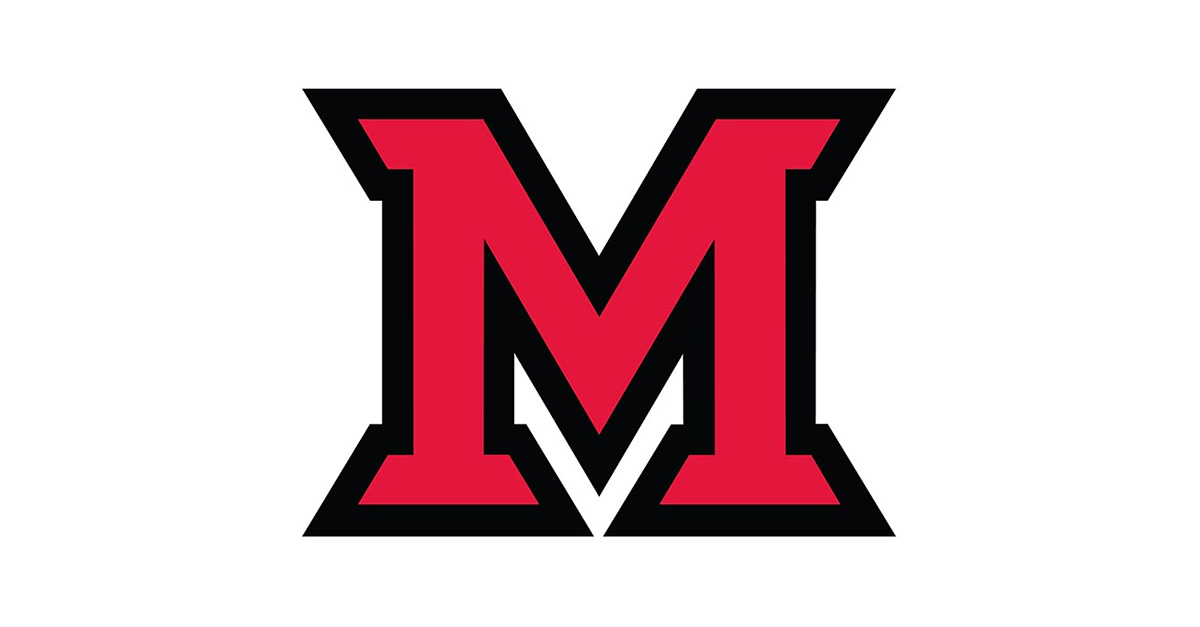 Aug 17, 2015
Written by Jack Reyering, CAS communications intern

The complexion of Miami University's Oxford campus has changed dramatically in recent years. With more and more international students choosing to attend Miami, the makeup of the student body has included an ever increasing number of students who come from countries all over the world. The largest portion of these international students are from China.
Many of these international students begin their studies at Miami with a semester in the American Culture and English, or ACE, Program. Entering its fourth year at Miami, the program requires participants to complete 15 credit hours towards their Miami degree in selected courses on reading and writing, verbal communication, culture, and an elective.
At the start of the 2014 fall semester there were over 1700 international students enrolled at Miami. They hailed from 77 countries around the world, with the vast majority of them (1411) from China and more than 300 enrolled in the ACE Program.
Carol Olausen is beginning her first year as director of the program. She earned her undergraduate degree from Dickinson College and then an MA in French studies from American University. Her background includes over 18 years of teaching experience, with a focus on project-based inquiry and experiential learning. Her experiences in study abroad as an undergraduate instilled an interest in international culture.
"I studied abroad in France for a year, and that led me to want to go into French studies," she said. "I was really intrigued by the way cultures could impact one another."
Olausen's path to Miami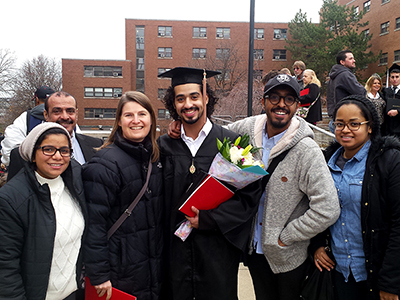 Carol Olausen (third from left) with a graduating ELS English student and his family at the University of Cincinnati
Olausen began her teaching career as an adjunct professor at American University but has also taught French, world studies, and English at the high school and middle school levels. Her original plan included earning her doctorate in French, but after spending several years teaching she realized she had found her professional calling.
"I began teaching because I had to pay for my grad school," she said, "and then I found that I loved it!"
After 17 years of teaching in Virginia and North Carolina, she then began teaching with ELS, an Intensive English Program (IEP) provider based at the University of Cincinnati. This position meshed all of the interests that she had accumulated in a wide array of educational and teaching experiences, centering on building pathways for meaningful communication and engagement in every form of community, whether local or international.
Olausen believes that the presence of international students on campus is a mutually beneficial relationship for both the American and international students.
"I feel that people who work in all aspects of international education are working on changing the world in a really profound way," she said. "It's about students looking at one another's cultures so that when international students return home to their countries, hopefully that will inform mutually beneficial social, economic, and political decisions down the line, when they recall the positive experiences they had with one another."
Challenges facing international programs
International students confront a particularly tough adjustment period when they come from their home country to complete their higher education in the U.S. Because many of them have not used English outside of a classroom setting, they have to improve their skills. In addition to mastering a second language, international students face another challenge: learning to cope with cultural differences, both in and out of the classroom. Olausen plans to use the ACE Program as a resource for students who may be struggling with one or more of these adjustments.
Some Miami students and faculty have struggled with understanding the challenges that international students face. In a letter to The Miami Student published last fall, an anonymous professor expressed his/her feelings that many international students were not equipped to handle the rigors of Miami classes.
Yet Olausen believes that a more enriched understanding of other cultures will help everyone at Miami have better, more fulfilling experiences when interacting with international students.
"It's a big conversation, with two parts," she said. "Miami students and faculty have to understand what it means to work with students from another culture, and international students must understand what it means to work with an American culture."
Olausen also points out that the international students are the ones who are actually put in the most difficult situation.
"Nobody gave them a handbook that says, 'here's what you have to know on day one when you get to the United States, this is what you're going to be expected to do in classes,'" she said. "So, it's important to create an environment that supports international students learning the academic and social culture of being a university student in the U.S. and at Miami. Anyone who has studied abroad can relate to the challenges in surviving in a new place with new expectations, and how much it meant when someone from the other culture was kind to you and took time to talk with you."
In addition to her administrative position, Olausen will also be one of the 19 instructors teaching the ACE courses this fall. Just like the international students coming to Oxford, she says she will have to make adjustments and learn what works and what doesn't, what needs to change and what is already effective.
"I'm going to observe how it all works here," Olausen said . "Technically, I'm new to Miami just like the international students are, but I'm no less excited."