American studies professor implements new research partnership with Eastern Shawnee Tribe of Oklahoma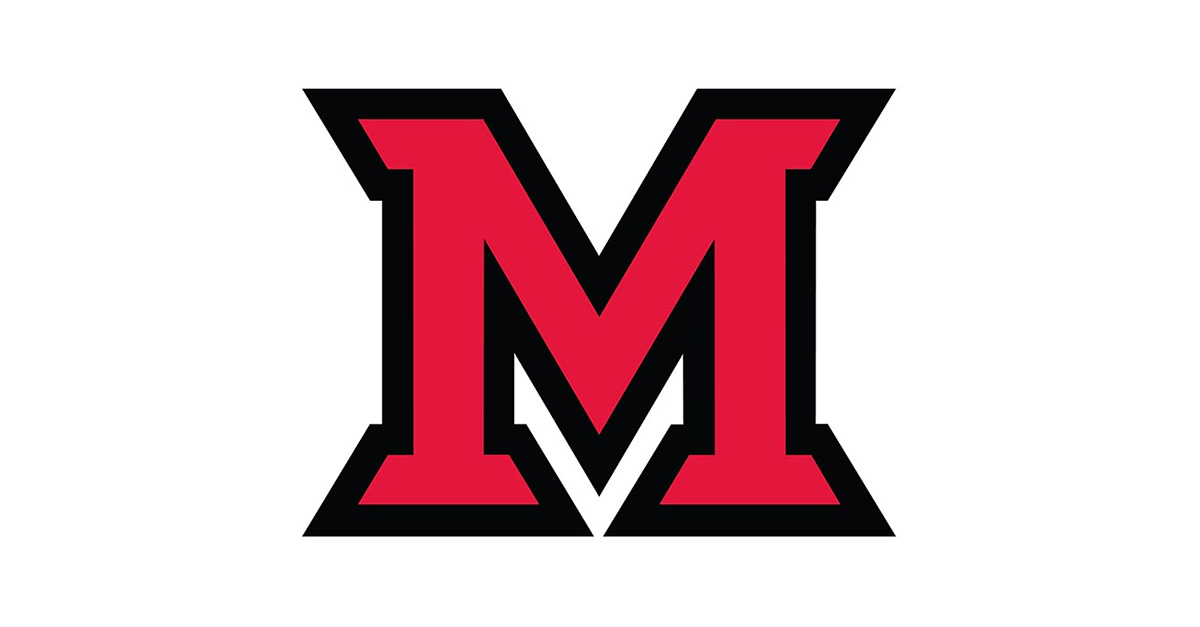 Aug 20, 2015
Written by Kelsey Stevens, CAS communications intern

Sandra Garner, assistant professor of American Studies, is using her research expertise on Native American cultures and issues of identity, belonging, and difference to develop an interactive and long-term research partnership with the Eastern Shawnee Tribe of Oklahoma.
While in Oklahoma, Garner began discussing various opportunities with longtime friend Chief Glenna Wallace of the Eastern Shawnee Tribe.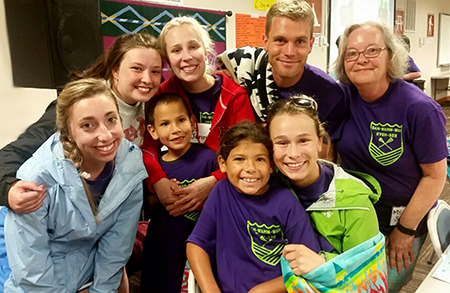 (Clockwise from lower left) Alyssa Koler, Lauren Augostini, Jenna Chervenic, Jason Banks, Dr. Garner, and Brooke Chervenic with (center) Shawnee youth Boston and Brooklyn
"We started developing this idea of community-driven research arrangements between the classes I teach here and the research for the tribe," said Garner.
This project is enacted in Garner's AMS 301 course, American Identities, which focuses on cultural identity and cultural exchange between diverse populations. It connects theory and practice through collaborative and interactive research and learning tools.
"Very rarely do students get the opportunity to do research for the use of the end user," she said. "This project allows student research to have a long-term effect and that target multiple audiences."
The projects aim to assist the Eastern Shawnee Tribe in their process of reclaiming their culture and history. "They were removed from Ohio in the 1830s, and as a result they have become disconnected from their culture, origin, history, and community," said Garner, who also serves as an affiliate in the Department of Comparative Religion.
Due to a lengthy history of colonization and marginalization of Native American communities, Garner is focused on building long-lasting relationships, which is critical to building trust.
"We know that when we go out to research the tribe that there is an additional exchange occurring," she said. "I think it is really important for Miami students to see the impact of their work."
Senior American Studies major Alyssa Koler accompanied Garner on the most recent trip to Oklahoma for a summer, study-away workshop in Oklahoma. The connectivity of the project has given her and her fellow students a larger understanding of Native American identities and greater research experience.
"This project taught me organizational and research skills," said Koler. "Many students don't have the opportunity to participate in something like this."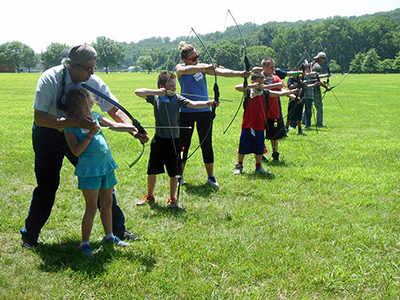 Shawnee elders teach Shawnee youth and Miami University graduate Brooke Chervenic archery.
Garner, Koler, and other students assisted the tribe with their Eastern Shawnee youth culture camp. This year, 22 very energetic Shawnee youth of ages 6 to 14 participated in the camp, which featured lacrosse, basketry, beadwork, horseback riding, and archery among other activities. Miami University students started every morning at 7 and worked until 9 pm.
"In class we learned a lot about the tribe's culture," said Koler, "but we didn't know how much more we had to learn until we arrived to work with the community."
"It's important that the students get hands-on experience in their studies because there is a great deal of educational value in project-based learning," Garner said.
"I think that this research has allowed me to be more open minded," added Koler, who earlier this year worked on a film that introduces the Eastern Shawnee to the general public.
In the future, Garner plans to make adjustments to the youth camps and create a museum exhibit about Eastern Shawnee history and culture. She is also working on a collaborative journal article for next summer that will reflect on the perspectives of students and the Eastern Shawnee's tribal historic preservation officer.
"We need to learn about Native American traditional culture, because there is an entire population that has been pushed aside," she said. "They 're still here, and they deserve to be remembered and celebrated."
Students interested in AMS 301 or the summer workshop Engaging Shawnee Youth can contact Professor Garner at garners2@MiamiOH.edu.