Wil Haygood presents his new book on Thurgood Marshall at his alma mater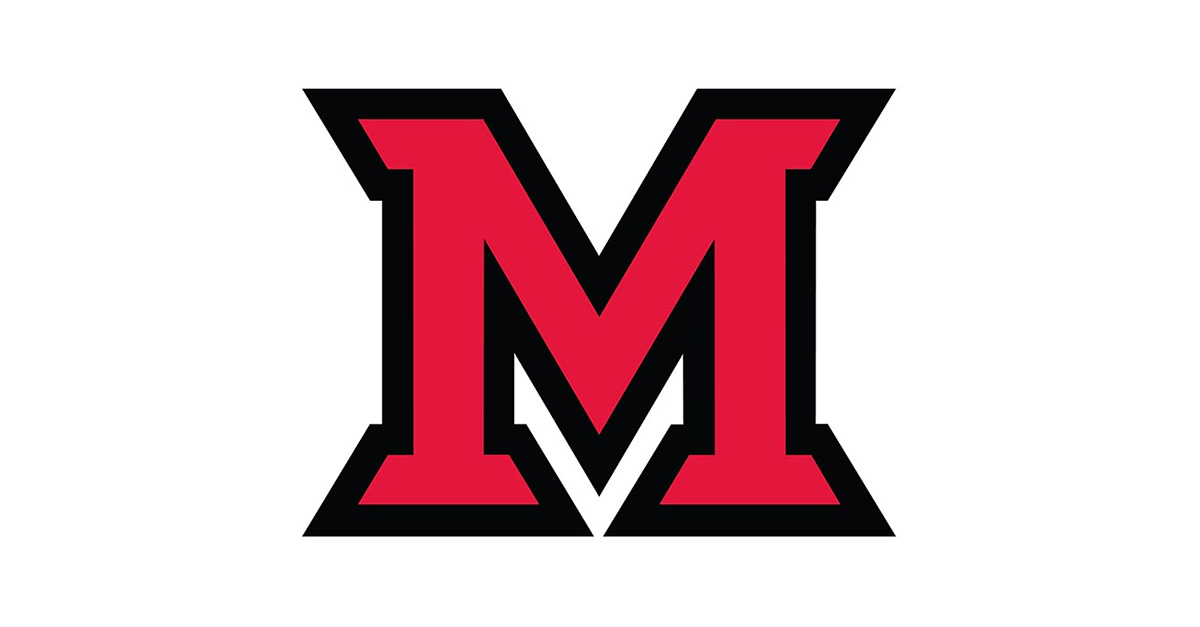 Oct 16, 2015
Written by Abigail Bates and Max Pikras, CAS communications interns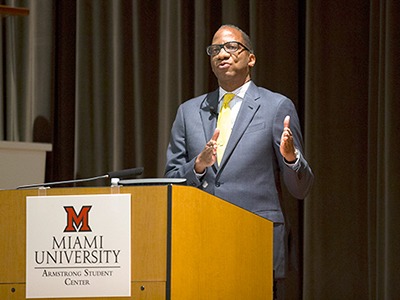 Wil Haygood makes a point while sharing stories about his latest book, "Showdown: Thurgood Marshall and the Supreme Court Nomination that Changed America."
Miami University alum, journalist, author and professor Wil Haygood (Miami '76) returned to the birthplace of his writing career to share his story behind his latest book to a packed audience of students and faculty in Wilks Auditorium as part of his new book tour.
Haygood is the author of several books, including The Butler: A Witness to History, Sweet Thunder: The Life and Times of Sugar Ray Robinson, and In Black and White: the Life of Sammy Davis Jr. He also holds the position of Wiepking Visiting Distinguished Scholar in Miami's Department of Media, Journalism & Film for the next three academic years.
Haygood's most recent book, Showdown: Thurgood Marshall and the Supreme Court Nomination that Changed America, recounts the dramatic and controversial appointment of Thurgood Marshall as the nation's first African American justice of the United States Supreme Court.
"The battle that pitted Thurgood Marshall and the President against the U.S. Senate was powerful," Haygood said. "It was angry, it was deep-rooted, and it echoed all of the pain throughout the American south."
And it all began with a love story, he explained.
Harry and Harriette Moore met playing cards in a small town in Florida. Harry started registering African Americans for the right to vote in the 1940s.
As the work became more difficult, Harry began writing letters to an attorney who had graduated first in his class from Harvard University named Thurgood Marshall. Marshall would visit Harry in Florida, and they got to know each other.
Then, on Christmas Eve in 1951, three Klu Klux Klan members placed dynamite underneath their family home. At 3 a.m. on Christmas Day, the dynamite exploded. Harry Moore died instantly.
"The chimney raised up off the roof like [the] scene out of The Wizard of Oz and fell back onto the roof in the exact place where it had been constructed," Haygood said.
Harriette Moore died six days later. They had two daughters.
Marshall went to Florida to investigate, but there were no federal civil rights laws at the time. No one was ever arrested or charged in the killing of Harry and Harriette Moore.
"All they had wanted to do was register people to vote," said Haygood. "So that's a love story."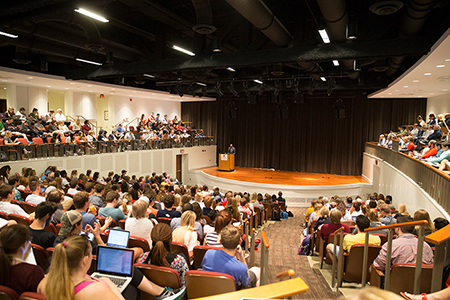 Wil Haygood addresses a packed audience in the Armstrong Student Center.
Haygood progressed to the story of Lonnie Smith, an African American man who summoned Marshall after he was denied his voting rights in Houston, Texas. The man filed a suit and lost, but Marshall appealed it. After two days of arguing with the Supreme Court, he won the case later known as Smith v. Allwright in 1944.
"US history was changed," said Haygood. "You can say, although history rarely does, no Thurgood Marshall, no [President] Lyndon Johnson."
After President Johnson pushed through the 1964 Civil Rights Bill and the 1965 Voting Rights Act, he said, "These are the first and second nails in the coffin of white supremacy."
The third nail, he said, would be putting a "gifted, accomplished African American on the highest court in the land. That man was Thurgood Marshall," said Haygood.
Despite Marshall's numerous victories in court, he was ridiculed, smeared, and belittled when his nomination was announced. The hearings were tough.
Arkansas resident Barbara Ross was listening to the hearings on her radio and decided to write a letter to Sen. John McClellan. Haygood read the letter to his audience, describing how Ross asked the Senator to stop using Marshall's race as an excuse not to appoint him:
"If he doesn't get the nomination, there will be others who seek after the same opportunity when it is there. There will be hundreds, Senator, and you can't fight them all…One of these days, the President of the United States will be a Negro."
While working on Showdown, Haygood contacted Ross and discovered she was only 19 years old when she wrote her letter. Now her name and letter are included in his book.
"Nothing makes me more proud. She may have been unknown to the world in 1967, but she is not unknown any longer," said Haygood.
Haygood finished his presentation with a reading from his book before opening up the talk to questions from the audience. He also signed copies of Showdown and posed for photographs after his presentation. He even gave current Miami students some advice on politics.
"Read a lot, read everything," Haygood said. "Register to vote, get involved, and have faith in what you believe in."