Miami students spend J-Term experiencing Argentinian culture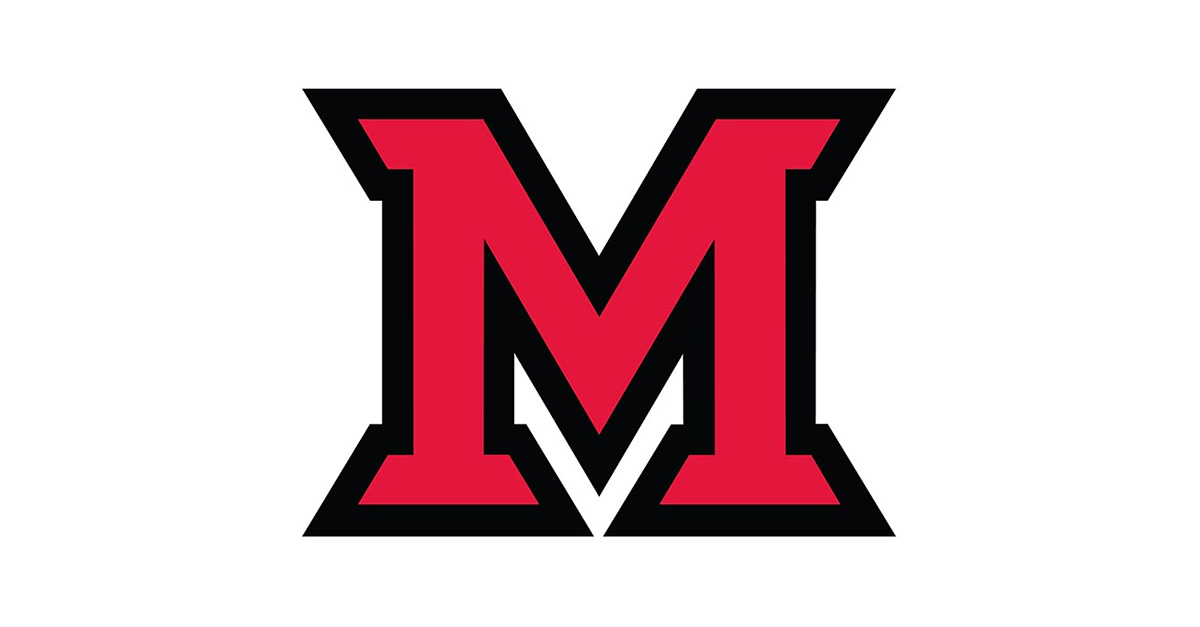 Mar 14, 2016
Written by Shannon LaGassa, CAS communications intern

(Left to right) Dr. Brian Currie, William Bauder, Eric DeCaro, and Sam Selby at The Glacier Perito Moreno, Santa Cruz, Argentina
Eleven Miami students traveled to Argentina over J-Term to earn Spanish and geology credits and experienced glaciers, ziplining, the Andes Mountains, Valle Hermoso, and much more.
"I chose this particular program because the locations sounded amazing and would be the perfect place to study geology, as well as practice Spanish," said Jennifer Lindahl, a freshman Biology major and pre-med student.
During the 3 weeks, students got to visit Colonia Almada, Malargüe, and El Calafate, all while staying with local host families. They also received credit for their Spanish 202 course and Geology 111 course.
Typically three to four hours a day were spent in the classroom, and then the students had the rest of the day to spend with their hosts. During weekends they made excursions to cultural events and geological sites, or dinner with the mayor, where every student was expected to give a toast.
"This was my first time being out of the United States," Lindahl said. "I think the trip opened my mind more to different experiences, which could absolutely help my academics."
Staying with host families and being in cities where Spanish is the main language was a frightening notion for some of the students at first, but it was also one of the reasons they were able to flourish.
"The experience pushed me out of my comfort zone," said Maia Anderson, a freshman piano performance major. "It gave me a taste of what it's like to travel somewhere I knew little to nothing about and how to form relationships with people whose language I don't even speak fluently."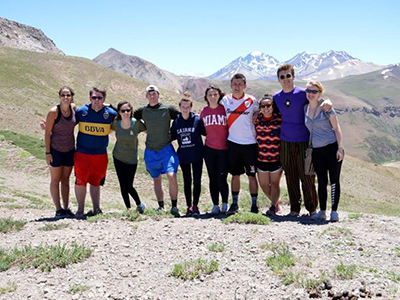 Students take a break en route to Valle Hermoso, Argentina.
David Motta, a lecturer with the Department of Spanish and Portuguese Department and Brian Currie, an associate professor with the Department of Geology and Environmental Earth Science, both organized and accompanied the students on this memorable trip.
"I did an exchange 20 years ago in Argentina, so I was an exchange student before I came to Miami," said Motta. "My friend Brian is a geologist. We started talking about our travels and his work in San Juan, Argentina. It was 4 years ago when we started thinking about doing a J-Term in Argentina."
Motta added that he wanted to take students on a trip to Argentina to show them, "particularly those who aren't majors or minors in the department, that there's a lot of really cool things they can learn, and maybe they will become a major or minor in the future."
Indeed, this turned out to be the case, since both Anderson and Lindahl are now considering adding Spanish studies to their academic career.
"In the past few years, Miami students all have exceeded my expectations," Motta said. "They are still maintaining contact with their host families, they are sending gifts. It shows that they have formed unique bonds for the rest of their lives."
Motta hosts an event he calls 'Mate Martes' every Tuesday at 1 pm in the Armstrong Student Center. Students gather and share in the drinking of a popular tea in Argentina and can also choose to have informal conversations in Spanish. Everyone is welcome to join.
"It was great to form friendships with the ten people I travelled with," said Anderson. "We still all talk on a regular basis and hang out now that we're back on campus."