Inside Hollywood gives a unique experience for students interested in the TV and film industry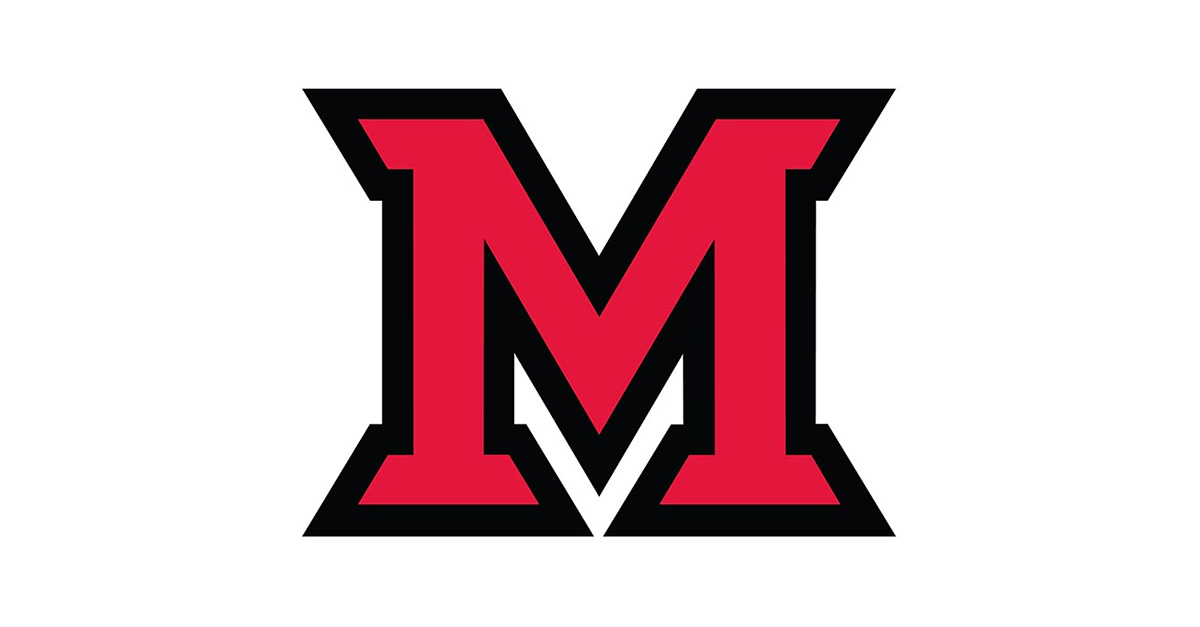 Mar 22, 2016
Written by Ivy Shtull, CAS communications intern
Miami students are no strangers to studying abroad. But they also have the opportunity to 'study away' in Los Angeles for a three-week program called Inside Hollywood. This faculty-led program began in the summer of 2013 and has had great student participation in both winter and summer sessions since.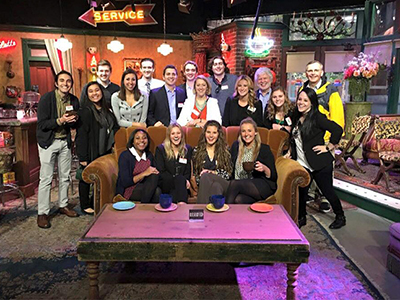 Participants in the 2015-2016 Winter Term Inside Hollywood program along with Howard Kleiman and alumni Rick Ludwin on the iconic 'Friends' Central Perk set.
"We have a lot of students who would love to work in the entertainment business," said Howard Kleiman, one of the faculty who has directed the program, and is both professor and assistant chair of the Department of Media, Journalism & Film. "We wanted to take the nervousness away about how a student could break into the business."
"We wanted to give them a crash course in Hollywood and expose students to a range of speakers to introduce them to different aspects of film and television," he added.
The program makes great use of alumni that currently live and work in the entertainment business in Los Angeles. Without their generosity and enthusiasm, Inside Hollywood wouldn't be possible.
While it builds from knowledge gained in Media and Culture courses, the trip is intended for students of all majors who are interested in learning about the entertainment industry. It is a chance for about 16 students to acquire first-hand experience with professionals in the industry, all the while earning 3 credit hours.
Students are exposed to an array of different aspects and professions in the industry. They meet countless alumni who show them how they broke into the business through writing, directing, editing, publicizing, and programming television and film. They get to see the entire process of taping an episode of Jeopardy! including a visit with show host Alex Trebek, and have a one-on-one chat with Conan O'Brien after viewing a taping of his show. Students also go on numerous studio tours such as Warner Brothers and Sony Pictures Entertainment in order to visit the sets where iconic filmmaking and television production have taken place.
"The NFL Network was an exciting visit because their facilities were incredible, and our hosts were so cool and eager to share their wisdom with the group," said Peter Terenzi, a participant from this year's Winter Term. "They went above and beyond to enhance our experience, and their passion and energy was contagious."
Students also take part in a weeklong internship experience in which they shadow an entertainment industry professional. This year, students shadowed at NCIS, The Discovery Channel, Entertainment Tonight, ABC Entertainment Marketing, and many more.
"It was so unique that we were able to travel to an entirely new city, earn credit hours, network with professionals, and gain internship experience all in one program," said Gracie Strausser, a sophomore Media and Culture major and 2016 participant.
"Students leave Inside Hollywood with more knowledge of the business, insights about possible careers, and then access to the people who now may be able to help them break into those careers," said Kleiman.
To learn more about Inside Hollywood and sign up for Winter Term 2017, email Professor Kleiman (kleimah@MiamiOH.edu) or visit Study Abroad's Inside Hollywood program page.