Dr. Don Francis leaves students inspired and motivated after lecture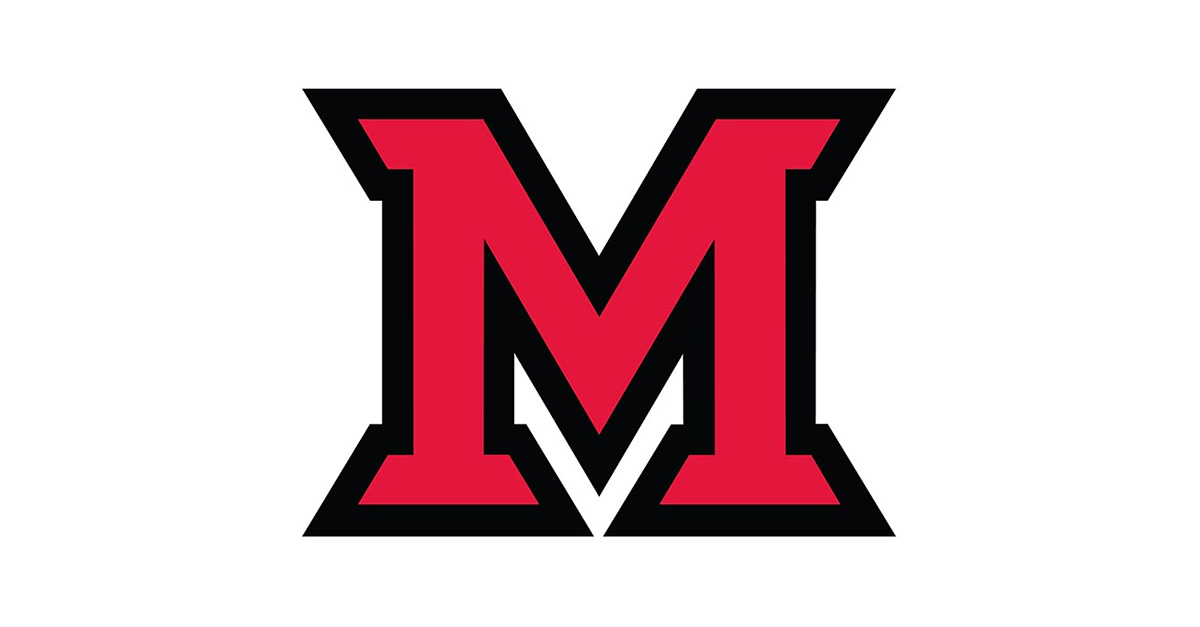 Apr 25, 2016
Written by Maggie Thomas, CAS communications intern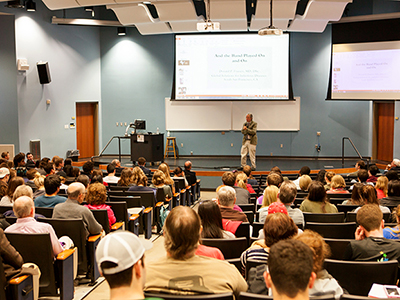 Dr. Don Francis addresses the audience for his talk, 'And the Band Played On.'
Members of the Miami community were left inspired and motivated after listening to a special guest lecturer, Dr. Don Francis, who visited campus on April 14 to meet with several classes and give a stimulating address.
Francis is an infectious disease pediatrician and epidemiologist who has spent over 30 years of his life working with epidemic control and vaccines. A significant amount of his work has focused on fighting infectious diseases such as smallpox, Hepatitis B, cholera, measles, and ebola.
Having worked with the HIV/AIDS outbreak since it began in 1981, Francis discussed this tragic and disheartening time. As he explained, the government refused to provide adequate assistance for the research and prevention of the disease.
"It's an incredible challenge, even with mature governments, to deal with the sexual transmission of diseases," said Francis.
Francis' distinguishable work with the HIV/AIDS epidemic influenced the film, And the Band Played On. The film features Francis (played by Matthew Modine) in the process of understanding the disease and shows his struggles with the government and their refusal to fund prevention programs.
"My goal [in my lecture] is to transmit excitement of things you do when you get into your profession that are worthwhile and enjoyable," he told students. "If I can just transmit just a little of that, then I will have done my job."
Francis gave students an overview of his career which led to his success, specifying that he never expected to accomplish all that he did.
Although Francis is especially known for his work with HIV/AIDS, he refrained from focusing on the disease in his lecture due to its horrible mark on history. Instead, Francis wanted to inspire and motivate students on the future of their careers.
Junior biology and premedical studies major Matthew Mannion, who coordinated Francis's visit, explained Francis's decision. [See the April 2016 Miami University press release World-renowned epidemiologist speaks at invitation from student.]
"Dr. Francis spoke throughout the day to a variety of classes, from journalism to entrepreneurship, emphasizing how his long career connected fields such as business and medicine," Mannion said. "During his keynote, Dr. Francis chose not to focus on HIV/AIDS, instead highlighting his success with other diseases such as smallpox and polio."
Junior biology major Brad Glazier felt inspired by Francis' story.
"It was truly an amazing experience to hear someone as accomplished as Dr. Francis speak on campus," Glazier said. "It was astonishing to learn that one person could have such a global impact in the prevention and possible eradication of so many infectious diseases."
Glazier added that he especially admired how motivated Francis stayed throughout his career, even when things didn't go exactly as hoped.
"Dr. Francis' optimism, passion and continued focus on saving lives, despite the many challenges he faced through his career, was very apparent and really inspirational," said Glazier.
Francis made a point to remind students to "take time to see the world. Take time to see the various aspects of your speciality. Follow your passion. Follow you interest, and go for it."