French and Italian study abroad programs offer great immersive experiences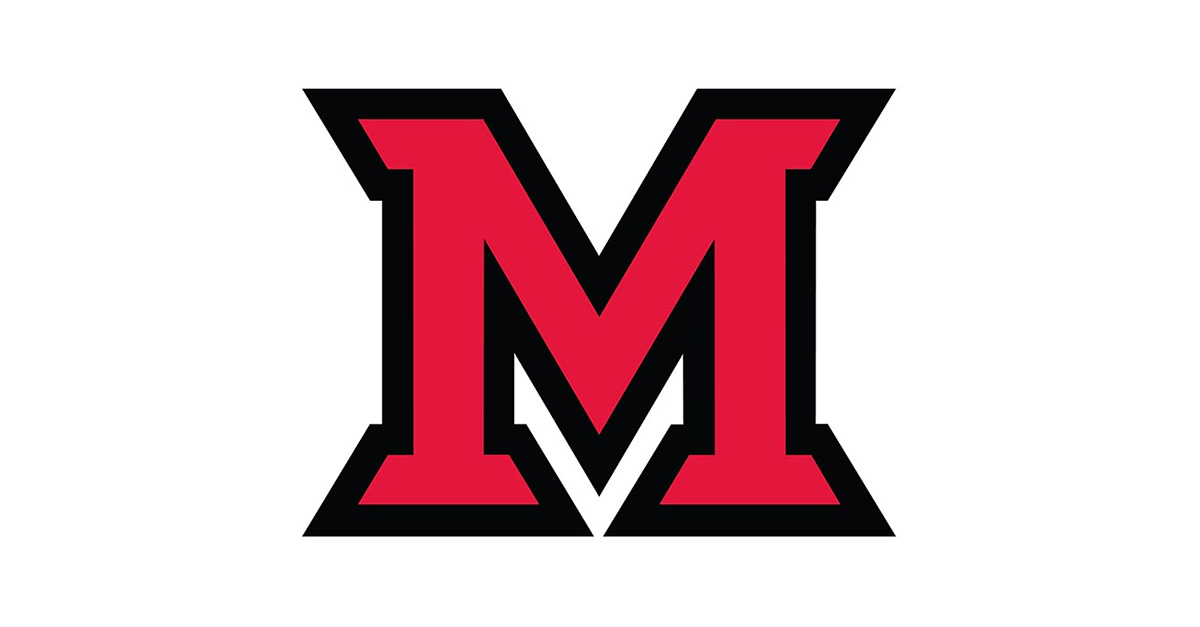 May 02, 2016
Written by Abigail Bates, CAS communications intern
This past January, dozens of Miami students took part in three major study abroad opportunities sponsored by the Department of French and Italian, in collaboration with the Department of English.
Programs centered in Paris, Lille, and Florence were all conducted as three-week intensive programs in which students had the opportunity to study culture and language within historically significant European cities. All courses are taught in English.
The experiences offer great insights into what Miami students can anticipate when they jet off for similar programs this summer.
Paris: Cultural Capital — Following in Famous Footsteps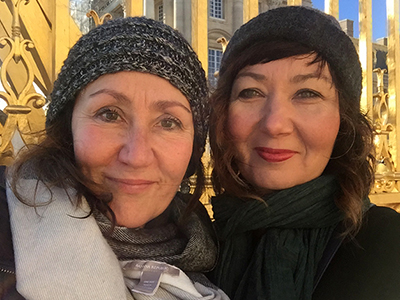 Professors Katie Johnson (English) and Elisabeth Hodges (French and Italian) in selfie near the Palace of Versailles
Fifteen Miami students said au revoir to their families to take classes and explore the illustrious city of Paris.
Program director and associate professor of French Elisabeth Hodges teamed up with professor of English Katie Johnson to create the dynamic 'Paris: Cultural Capital' program, which offers two courses: Masterpieces of French Culture in Translation (FRE 131) and Travel and Literature: Midnight in Paris (ENG 163).
"We've had wonderfully diverse students, who come from all over Miami—from computer science and engineering to creative writing and French," said Hodges.
Students attended morning classes Monday through Thursday and then went on afternoon excursions tied to course curricula, such as walking tours of Hemingway's Paris or a guided tour of the Louvre, following a lunch break. Fridays were reserved for longer outings such as a trip to Versailles.
"We really wanted to immerse them in the culture of contemporary Paris," explained Hodges, adding that they visited many iconic and historical Parisian landmarks, including the Eiffel Tower, the Picasso and Centre-Pompidou Museum of Modern Art, the Louvre, the Musée d'Orsay, as well as architectural treasures from the Notre-Dame Cathedral and the Sacré-Coeur Basilica atop the hill of Montmartre.
In addition, Johnson led a café ethnography project, where students researched famous Parisian cafés to better understand the artistic energy and culture of the 1920s and experience spaces that inspired famous writers like Ernest Hemingway, F. Scott Fitzgerald, and Gertrude Stein. Students also explored Black Paris, where performers such as Josephine Baker, the American-born dancer, actress, and jazz singer, starred.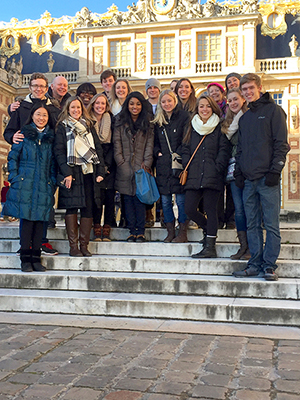 Students and faculty pose in front of the Palace of Versailles, France.
"I was really interested in conveying to students how those expatriate authors and artists were cultivated in this space and historical moment—so we treated the city of Paris as a learning laboratory," Johnson said.
"We would learn about a certain topic during class and then experience it first-hand later that day," said Kelly Klein, a senior marketing major with a French minor who participated in the program. "This structure made the learning process truly enjoyable and much more relevant than it would have been if we were learning this material in the States."
Students took an overnight weekend trip to visit three castles of the Loire Valley, touring châteaux that housed French royalty. This helped them gain a better understanding of Renaissance architecture and its relation to the long reach of political power in Paris and elsewhere in France, according to Hodges.
"These amazing châteaux were filled with incredible architecture and history," said Alli Baumgart, a senior speech pathology major. "It was nice to see more of France than just the beautiful city of Paris."
Other excursions included Versailles, a play at the Théâtre des Bouffes du Nord, and an opera at the Bastille opera house.
Housed in the FIAP, an international accommodation residence in the 14th district at the center of Paris, students were only 20 minutes from the Louvre, Latin Quarter, and Eiffel Tower.
"A few of us got the courage to go and see the Catacombs,' said Baumgart. "It was hard to wrap my head around the fact that I was surrounded by other peoples' bones. It was crazy and amazing."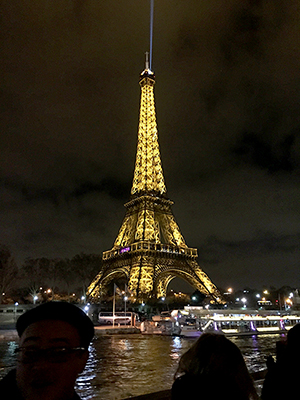 Nighttime view of Eiffel Tower from riverboat
The culminating event was an evening riverboat tour on the Seine, which runs through the heart of Paris.
"I was extremely nervous about being alone in a foreign country where I didn't know the language, but the 'Paris: Cultural Capital' program broadened my horizons considerably," said Baumgart.
"Paris is much more than just the Eiffel Tower and croissants," added Klein. "It's about stepping out of your comfort zone into the unknown and finding yourself in a place that's truly magical."
"You learn how self-reliant you are and to trust yourself," Hodges said. "If you can navigate a city like Paris, you can go anywhere in the world fearlessly."
Lille: Fine Arts and Culture in Northern France
Another France-based study abroad program held this past January was based in Lille, the capital of the Nord-Pas-de-Calais region. Professor of French Mark McKinney led the program, which was open to all majors.
McKinney taught two courses: Comics and Culture (FRE 231) and The European Graphic Novel (FRE 331). Like 'Paris: Cultural Capital' courses, they were taught in English, enabling non-French speaking students like biochemistry major Ben Schmitz to participate.
"The program sounded appealing because it was in Europe, which I was very much excited to revisit," he said.
Afternoon excursions took students throughout Lille and surrounding metropolitan areas, including the Palais des Beaux-Arts in Lille, a fine art museum that is considered the second largest general-interest museum in France.
Students also toured the Musée des Beaux-Arts in Arras before voyaging to Versailles the next day to see the grand palace. In the northern city of Roubaix, the group also dove into La Piscine Museum of Art and Industry André Diligent, which houses a historical Art Deco swimming pool, and viewed a special exhibition on Marc Chagall, the Russian-French artist.
Day trips to Paris included many of the iconic sites, such as the Eiffel Tower, the Louvre museum, the Musée d'Orsay, and the Pompidou-Centre Museum of Modern Art.
Students even participated in a culinary event with a French chef, who taught them how to make pavé de boeuf with cognac, paired with mashed potatoes and followed by apple with caramel.
"It was a simple meal, but it had a French twist," said McKinney. "It was rewarding to see the students trying new things and becoming more interested in the culture."
"One major takeaway I got from this life-changing trip was that it was important to me to try new things," said Schmitz. "I did my best to try as many local foods I could, but I learned I really don't like bone marrow!"
Florence: Exploring Rich Traditions in Italian Food and Cinema
Through a partnership between the French & Italian and English departments, students enjoyed the opportunity to learn about classic Italian cinema and the many flavors of Italian cuisine in Florence.
Students stayed in local Florentine apartments and took two classes during the week: Cinema and Contrasts (ITL 299B), taught by Daniele Fioretti, and Food and Travel Writing (ENG 310), taught by Jason Palmeri. Fioretti is a visiting assistant professor of Italian, and Palmeri is an associate professor of English.
On a two-day trip to Turin in northern Italy, students visited the National Museum of Cinema to learn how movies have developed and even made a short film of their own.
"Walking through the cinema was really awe-inspiring," said Courtney Berry, a junior professional writing major. "It was like being on the set, really bringing what we'd learned full circle."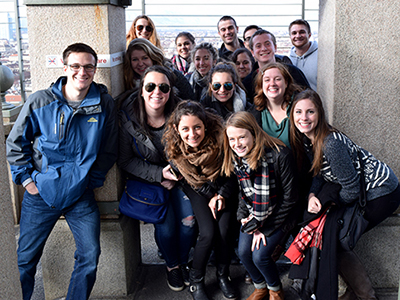 Students pose for a group photo in Italy.
While in Turin, the group also tasted their way through a large marketplace called Eataly, known for its high quality food.
"Turin is famous for the slow food movement," Fioretti said.
"Nearly every meal was huge, with seemingly endless courses," added Berry. "It ended up being so much more fun than I'd imagined."
Fioretti explained that Italian culture puts emphasis on meals as a means for social bonding. Students enjoyed a special cooking class with a professional Italian chef, where they made gnocchi, a pasta made with potatoes.
Some of Florence's iconic sights they visited were the Galleria dell'Accademia, which displays Michaelangelo's "David," and the Galleria degli Uffizi, home to Leonardo da Vinci's "The Annunciation" and Sandro Botticelli's "The Birth of Venus."
"Waking up every morning and walking out of my apartment to pass by the amazing statues in the Piazza della Signoria felt completely unreal," said Berry.
Several students also made independent trips to see Pisa's famous leaning tower, Genova's Spianata de Castelletto, and more.
"We try to push the students to explore," said Fioretti. "To be safe but also experience the place as a way to build cultural competence. You have to function in a country that is different from your own, so you build these skills while you travel."
"Learning to navigate the cities—and even the train stations—was an experience in itself," agreed Berry.
Altogether, the combined emphasis on film and food played off one another to provide a unique perspective of Italian culture, from the lens of the camera all the way to the fork in their pasta.
"Once you've experienced a different culture, you come back to your own country enriched, seeing it with a different point of view," said Fioretti.
For More Information
Although the three programs featured in this article were held during Winter Term 2016, contact the faculty about programs being held in the summer and early next year.