Students explore the vast opportunities of New York City from a PR and advertising perspective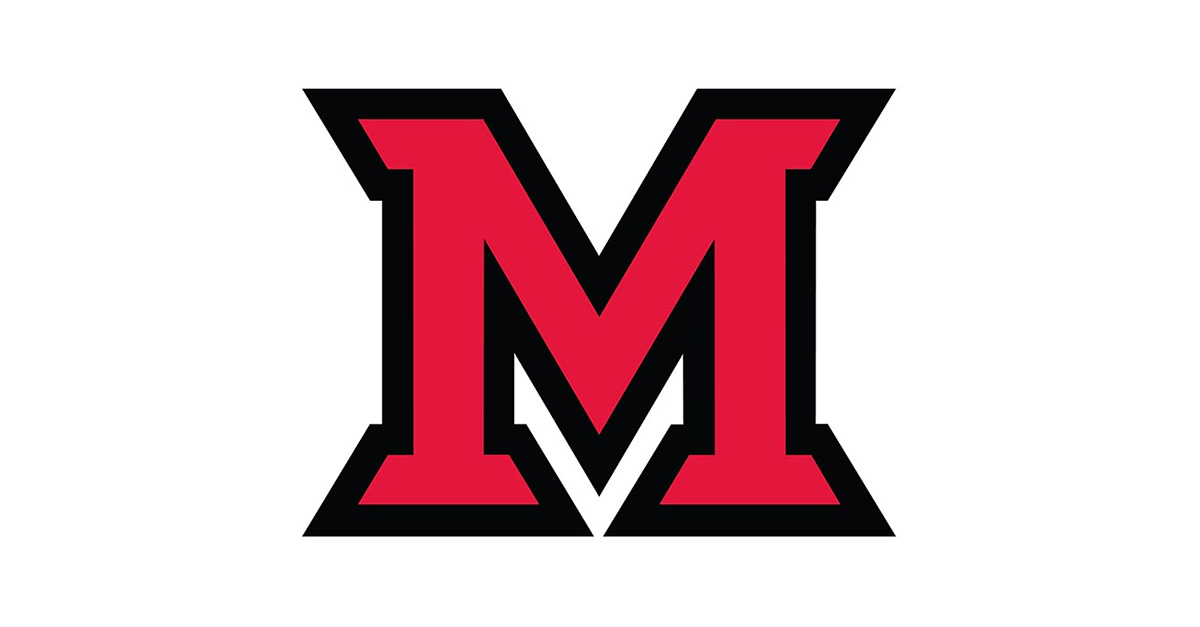 Oct 03, 2016
Written by Kendall Donohue, CAS communications intern

For 3 weeks during the summer, Miami students visited New York City to get an insider's view of the public relations and advertising industries through field trips, guest speakers, and panel discussions. They also had a chance to job shadow as part of the program.
In the Inside New York workshop, students not only gain real experience and meet with all kinds of industry leaders, but they also get to explore the fast-paced and exciting city. Although Inside New York is open to all majors, it is geared towards those who are interested in careers in public relations, advertising, or marketing.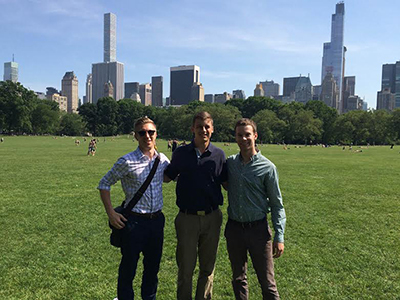 Three Inside New York participants pose in Central Park.
"Each day of the program was filled with planned activities, typically including 2-3 site visits at companies like Forbes, Animal Planet, Havas Media, Weber Shandwick, American Express, and Harper's Bazaar," said Bill Brewer, senior clinical professor of media and culture & strategic communication and coordinator of the workshop. "The students also had to learn how to navigate and get from place to place in the city from their housing in NYU dorms."
During the visits, students talked with executives, many of whom are Miami alumni, about their career paths and their respective companies.
Sam Kodatsky, a senior strategic communication and psychology double major, was one of the participants in the Inside New York program this summer. "My favorite part was hearing about each alumni's career path and the advice that they had for us," he said. "Each alum was so different than the other, and it was fascinating to hear their stories."
Before the visits, students were required to research a specific professional within the company. When they arrived on site they introduced that individual to the rest of the group.
Inside New York 2016 participants pose at UBM's New York City office.
"The experience was a daunting task at first, but in the end it was pretty fun and definitely helped with my public speaking skills," said Eileen Curran, a junior strategic communications major also minoring in interactive media studies and management.
After the 3-week aspect of the program ended, students had the opportunity to remain in the city to job shadow at one of the companies they had visited. During these shadowing experiences, they sat in on company meetings and conference calls. They were also asked to do various communication-related tasks such as researching information for upcoming projects.
"I learned so much about my company's culture and got a feel for what it would be like working in the communication industry," said Curran.
Many students praised the program, saying that they learned a lot about the communication and advertising industries and gained experience in the professional world in general.
Strategic communications major Paige Tioppa said, "If it weren't for the Inside New York program, I may not have found exactly what I wanted to do with my degree after graduation."
Students learned valuable life lessons and made professional connections through the program. Ultimately, they expressed confidence that they will be able to take their memorable experiences and utilize them throughout their future careers.
"If anyone is unsure of exactly what route in the communications field they want to go down, this is the program for you," added Tioppa. "Plus, who wouldn't want to experience the thrill and excitement that New York City has to offer?"