"What the L?": CAS faculty from diverse fields provide insight into their latest language research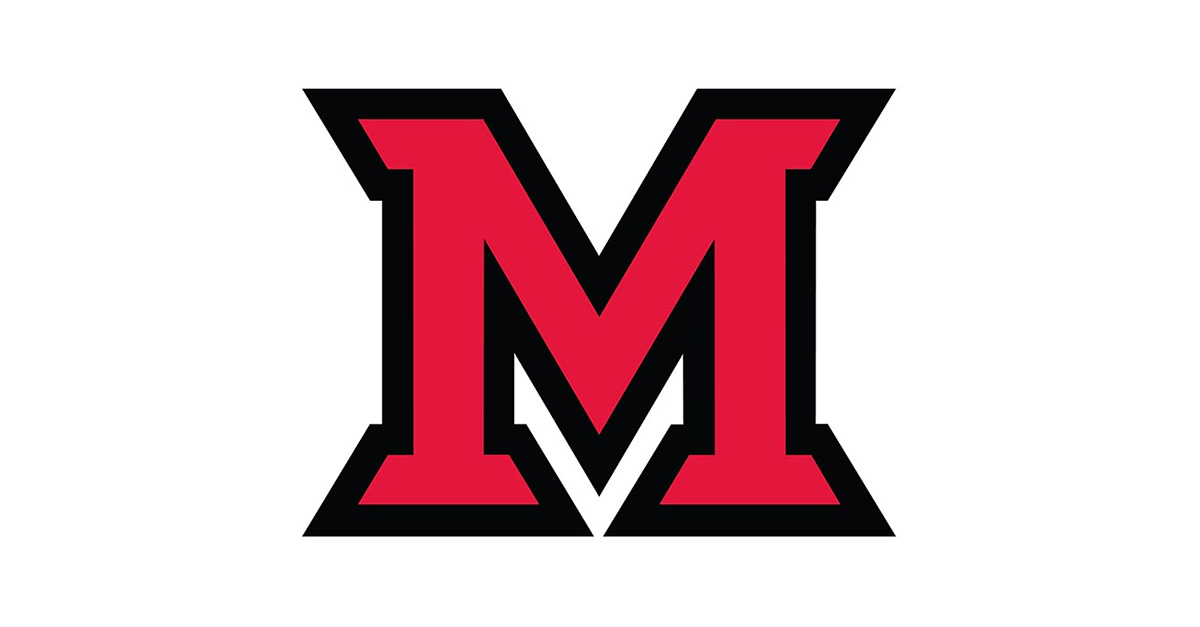 Dec 21, 2016
Written by Oliver Greive, CAS communications intern

During the Fall 2016 semester, Miami faculty from 3 different CAS departments presented previews of their current language research projects for the "What the L?" series of lectures, which was held in October, November, and December and covered different related topics.
The series, which is planned to continue in Spring 2017, served as an opportunity for faculty to showcase their research as works-in-progress in an informal lecture format. All talks took place in Irvin 040 and were free and open to the public.
"What the L?" was founded and organized by assistant professor of speech pathology & audiology Aaron Shield, assistant professor of Spanish David Beard, and assistant professor of speech pathology & audiology Amber Franklin. The presentations themselves were a collaboration by the Department of German, Russian, Asian & Middle Eastern Languages & Cultures (GRAMELAC), the Department of Spanish & Portuguese, and the Department of Speech Pathology & Audiology.
Animating Nationalism
The first lecture took place on October 3 by associate professor of Arabic Elizabeth M. Bergman, who discussed her research topic, "Animating Nationalism: The Use of Arabic Dialects in Jordanian Short Animations."
Bergman's research focus is on Arabic language pedagogy, linguistics, forensic linguistics, and language pedagogy. Her presentation was an analysis of the specific forms of the Arabic language that have been used in several short Jordanian animations.
"These animations can be seen as a way for Jordanians to assert national and linguistic identity," she said.
In the Arabic-speaking world, there is a clear distinction between standard Arabic, which is broadly used in the news and other media, and vernacular Arabic, which tends to be used in individual communities and varies a great deal from region to region.
Bergman explained that the Jordanian cartoons that were analyzed used vernacular varieties of distinctly Jordanian Arabic, which is contrary to what one would normally expect with this medium of communication. Its use may be due to a desire for a stronger linguistic identity in Jordan, which is a response to recent immigration trends, and a wavering sense of national identity within the country.
"This research shows that media such as animation can adapt to nationwide trends," Bergman said. "The use of language can reflect these adaptations."
Emigrants in the Spanish Press
The next segment of the "What the L?" series took place on November 7 with associate professor of Spanish Marisol del-Teso-Craviotto. Her talk, "Emigrants in the Spanish Press: Is Language Neutral?" was focused on how language use has the potential to sustain and reproduce certain ideologies, notably those relating to power and inequality.
Del-Teso-Craviotto specializes in the construction of identity through language use, as well as the complex relationship between language use and immigration.
Her presentation focused on the use of the word 'emigrant' in the Spanish press from 2008 to 2015, a time of significant economic, political, and social changes in Spain and worldwide. The number of young people emigrating from Spain — leaving Spain to live and work in other countries — has increased consistently since 2008.
"The Spanish press has a tendency to reflect their own ideologies on this phenomenon and similar trends through specific word choices," del-Teso-Craviotto said. "Their tendency was generally to avoid the word 'emigrant', instead referring to these people as 'victims of an economic crisis', 'residents abroad', or 'young, adventurous professionals'."
This way, she added, "contemporary Spanish emigrants were presented as a qualitatively different group from not only past Spanish emigrants, but also from immigrants from other countries to Spain."
These linguistic distinctions were found using both quantitative and qualitative measures, which can shed light on Spain's larger political and social environment. They also highlight the protective measures that the media can take through the strategic manipulation of language.
Sign Language Research
"What the L?" co-founder Aaron Shield, an assistant professor who specializes in sign language linguistics and language disorders, gave the final series presentation. His December 5 lecture, titled "What Sign Language Research Can Tell Us about Language and Language Disorders," began with a lesson on the history of signed languages as we know them today.
"Until the discovery in the 1960s that signed languages are true human languages, they were largely seen as simple gestures akin to pantomime," he said. "They were thought to 'mimic' spoken languages yet lacked their complexity and systematic grammatical features."
Signed languages, which require a complex mixture of facial expressions, eye contact, and visual perspective shifting, have since been proven to be linguistically equivalent to spoken languages. Humans are 'hard-wired' for language use and will use this capability to the fullest extent, regardless of whether the language is spoken or signed.
These findings have ultimately changed the understanding of language, Shield explained, and they have raised important questions for researchers focused on the overlap between language use and disorders such as autism.
For his research, Shield worked closely with the Deaf and autism communities. He compared how the signing of children with autism differed from typically-developing deaf children on the one hand, and from the spoken language development of hearing children with autism on the other.
"I found that the Deaf children with autism had difficulties with the acquisition, production, and comprehension of signed languages that were both similar to and dissimilar from the difficulties that hearing children with autism have with spoken languages," he said. "Comparing these two groups allows us to test hypotheses not possible with spoken languages and can ultimately provide insight into how autism affects language and cognition."
Future of the "L" series
"Language research is naturally cross-departmental," said Shield. "Topics can cover so many different areas of interest."
To illustrate this, the second installment of the "What the L?" series, scheduled for the spring semester of 2017, will include these speakers:
John Jeep, professor of German (February 6)
Elizabeth Gieleau, assistant professor of Spanish, and Larysa Bobrova, visiting assistant professor of English and American Culture & English (March 6)
Daryl Baldwin, Myaamia Center director and language revivalist (April 3)
James Bielo, assistant professor of anthropology, and Elana Resnick, postdoctoral fellow at the Havighurst Center for Russian and Post-Soviet Studies (May 1)
"There are researchers in departments all over campus doing fascinating work on various languages," Shield continued. "This series is a great venue for us to share our work with each other and with the wider Miami community."