Distinguished alumni return to talk careers in media with current students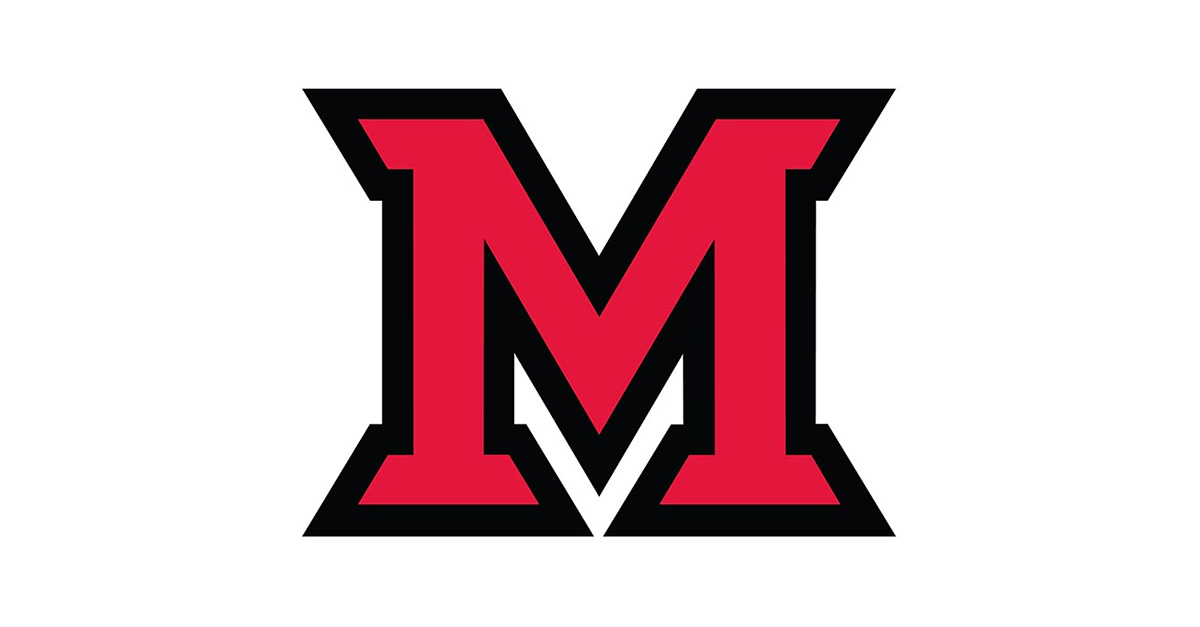 Apr 19, 2017
Written by Bonnie Meibers and Riley Steiner, CAS communications interns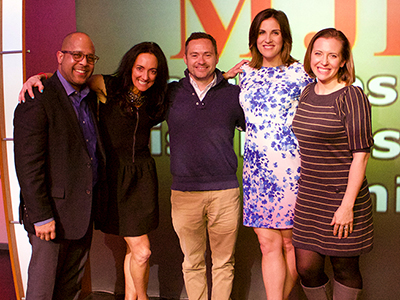 Distinguished alumni (L to R): Jeff Pegues, Laura Melillo Barnum, Chris Molnar, Lynn Smith, and Amy Scalia
The Department of Media, Journalism and Film (MJF) held its annual Distinguished Alumni Panel on Monday, April 3. Five invited alumni, all mass communication (now media and culture) majors, shared their experiences and offered career advice to students.
The panel opened up with an introduction of each alumnus by Howard Kleiman, professor and acting chair of MJF, who told the audience that he had had all but one of the guest speakers as a student.
Laura Melillo Barnum (1987)
Barnum most recently worked as the executive director of the Yum! Brands Foundation, where she managed nearly $10 million of the company's nonprofit and community giving. She has served in positions including public relations, media relations, advocacy and strategic communications, among others.
Barnum encouraged students to take advantage of all the opportunities they can during their time at Miami.
"One of the things that served me best was the breadth and depth of my experiences here," she said. "There's a lot of opportunity within what you're doing right now."
Chris Molnar (2004)
Molnar is a television producer who began his career at a small production company in Cincinnati. He then moved to North Carolina to work on several independent films before moving again, this time to Los Angeles. Now, he is producer of NCIS: Los Angeles, along with multiple other television and film projects and a web series called We Don't Hate It Here.
While at Miami, Molnar was involved in a wide range of organizations and activities, including directing shows for Stage Left and shooting video for the university. He also advised students to get as much experience as they can.
"If you get involved in all areas of the business, it really helps you develop," he said.
Jeff Pegues (1992)
Now the justice and homeland security correspondent for CBS News, Pegues was a football player at Miami. He told those attending the panel that, as a student, he just happened to be walking past the journalism building after football practice and saw a sign for "MUTV." He auditioned on a whim, and the professor running the broadcast station told him he was a natural. Since then, he has worked his way up the professional ladder to lead his network's news coverage of many recent events.
"I've been begging for jobs in Rockford, Illinois; Dayton, Ohio; Milwaukee, Wisconsin; Minneapolis, Minnesota; Miami, Florida; Baltimore, Maryland; New York, New York," Pegues said. "But CBS came to me. They came to me because they know I work my tail off."
Pegues also offered students some words of encouragement.
"Just to be honest; the fact that I'm here means that you could be here too," he said.
Amy Scalia (2004)
As the founder, editor-in-chief, and publisher of online lifestyle e-zines Cincy Chic and Cbus Chic, Scalia began working in media before it was "digital first." Before graduating Miami, Scalia held a full time corporate communications job, freelanced, and had a broadcast show on the side. At the panel she emphasized the importance of trying things out so that students could truly understand whether or not they liked something.
Scalia said that she launched Cincy Chic, which just celebrated 10 years in January, because she wanted to write about both what she was interested in and something that her mother could read. While branching out from the traditional media world was daunting at first, she has found that many traditional media sources were happy to become partners with Cincy Chic because they had cut down on their "fluff" or lifestyle writers.
Scalia also brought up how her online job enabled her to maintain her work-family balance.
"It's allowed me the flexibility to be able to fit a business and a career into the nooks and crannies of also being a mom," she said.
Lynn Smith (2001)
Smith completed a prestigious internship at the Academy of Television Arts and Sciences in Los Angeles the summer after she graduated. This led to a spot in the coveted NBC Page Program and then a move east, where she worked in New York as a producer for The Today Show. She continued her career in news as a reporter and anchor at WNBC and currently hosts HLN's Weekend Express.
At the panel, Smith spoke fondly of her time at Miami. "This is a university that inspired our passion," she said. "Our time is just a small sliver that we can give back. It is a special place that affords you opportunities that other universities don't."
Smith also emphasized the importance of working tirelessly and building relationships throughout her career.
"Put yourself in front of people who can make decisions," she said.
Senior journalism major Mary Schrott said that the alumni panel spurred her to keep looking for a job after graduation.
"I think something that's really important for MJF majors is bringing in alumni, because we need a lot of networking to get our jobs," Schrott said. "It's awesome that the MJF department takes the time to seek out alumni who are so responsive and take the time to come meet with kids."
For sophomore journalism and creative writing major Mackenzie Rossero, the panel was a helpful look into a future media career.
"I'm consistently impressed at the talented alumni that our department continues to bring in," Rossero said. "They were all so kind and welcoming, and I learned so much from listening to them and talking with them."
For more information, see also: MJF alumni impact media, business and government (MJF website).