A summer in the Balkans: Impactful internships in a developing democracy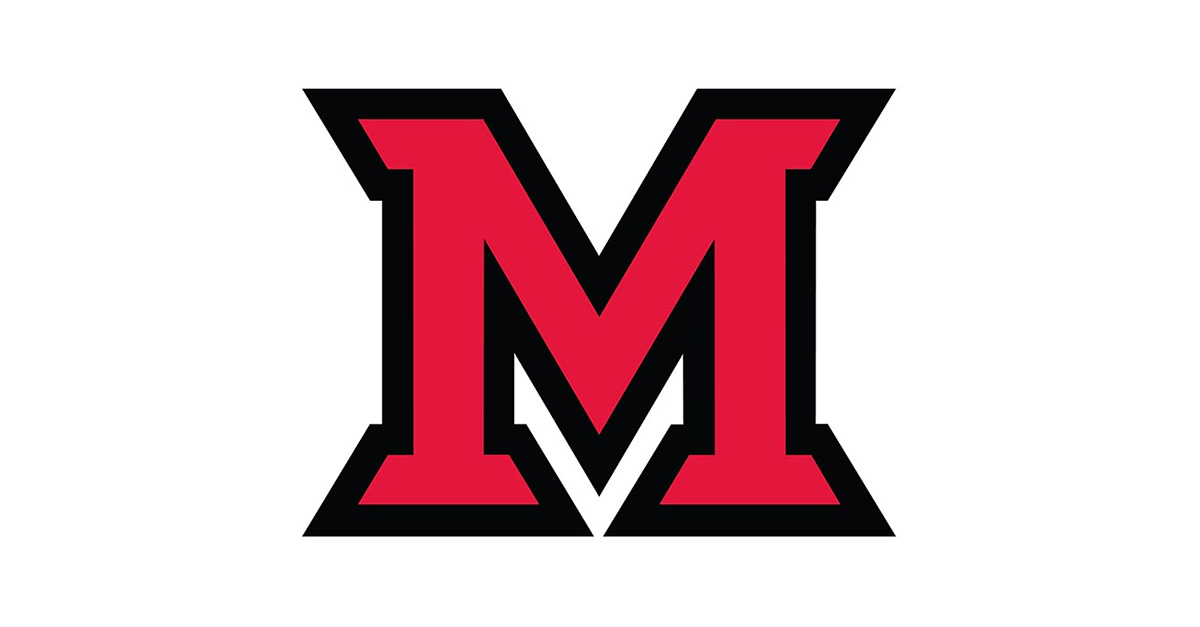 Oct 18, 2017
Written by Elise St. Esprit, CAS communications intern
For a college student, having the opportunity to travel and study abroad is often an unforgettable and life changing experience. With programs ranging in subjects from economics to geology to comparative religion, the choices Miami offers feel nearly endless. There are hundreds of study abroad and study away programs for students to chose from both domestically and in 90 countries around the world.
One interdisciplinary program Miami offers takes students to Pristina, Kosovo for two months during the summer. Kosovo is a developing nation in the Western Balkans that declared independence from Serbia in 2008 following a series of wars and ethnic cleansing in the late 1990s.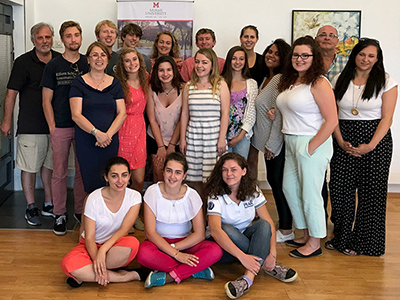 Journalism students intern at the KosovaLive360 newsroom alongside their professional staff for 8 weeks during the summer.
The program is open to all majors, with a focus on journalism, international studies, and global diplomacy.
While in Kosovo, students take two classes in the morning, an international studies course focused on peacebuilding in the Balkans and a journalism capstone course, JRN 421: The Role of News Media in a Democracy. This course is designed to examine the crucial role that news media play in democratic societies, according to visiting assistant professor of media, journalism, and film Ed Arnone, who directs the Kosovo summer program.
"Half of the students in our Kosovo program practice journalism through their afternoon internship at KosovaLive360, an online news magazine based in Pristina," Arnone said. "The other half intern at non-governmental organizations (NGOs) such as the Kosovar Stability Initiative, whose work focuses on social justice, health, education, environment, or democracy building programs."
Arnone began the Kosovo program 10 years ago in a partnership with both Carl Dahlman, professor of global and intercultural studies, and Kelmend Hapciu, a veteran Kosovar journalist and founder and editor-in-chief of KosovaLive, which was established 15 years ago as an independent, nonprofit news agency.
Students who choose the NGO internship are placed in organizations like Foundation Together Kosovo and work with Kosovars on projects like drafting funding proposals or social engagement. Meanwhile, those who intern in the newsroom work alongside professional reporters to produce 3 to 5 in-depth stories about issues facing Kosovo today.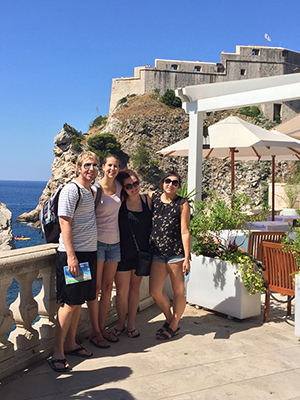 Students enjoy a weekend off on the beautiful beaches of Dubrovnik, Croatia. Pictured in the background is Blackwater Bay, the infamous battle scene featured in 'Game of Thrones' season two.
"It is unusual to see a study abroad program that integrates coursework and internships in such a complementary way," Arnone said.
Outside the classroom, students are given 3-day weekends for travel around the Balkan states. In the past, they have visited surrounding countries like Macedonia, Montenegro, Albania, and Serbia. In mid-July, the program travels to Dubrovnik, Croatia for a weekend to visit the famous beaches and Old City — which doubles for Kings Landing in the TV series Game of Thrones.
Professor Dahlman conducts research focusing on the former Yugoslavia and helps to coordinate the Kosovo program.
"The idea of going as a student to a post-conflict country and looking squarely at those issues is unique," Dahlman said. "There are not any other workshops that I can think of that go to a country that has so recently declared its independence to look at the specific issues around becoming a new country."
"Our Kosovo program is also unique in the sense that students have to confront much more directly what daily life is like for the people who live there," he continued. "It's a smaller program, and as a result, students really have to engage more with locals, learning to navigate and work with them, taking on a new language, and doing all the things necessary to work in foreign correspondence."
Dahlman added, "A lot of workshops can carry an English language bubble with them. Our program is small enough that students can't really stay inside that bubble, try as they might!"
"I really liked the size of the program," said junior Chris Shoemaker, a double major in English literature and political science who took part in the trip this past summer. "All of us got really close with each other and made a ton of Kosovar friends too. It's one of those unique experiences that you share with only a few people."
Graduate student in geography Mike Browne came on the trip as a teaching assistant for the international studies course, Peacebuilding in the Balkans [a version of ITS 365]. Prior to attending Miami, he taught English in Istanbul, Turkey for two years and visited the Balkans during the time.
"The most important takeaway I hope everyone gets from study abroad is being exposed to the diversity of cultures and the way other people think," Browne said. "This in turn opens up most students' worldviews and gives them an idea of how big and complex this world really is."
Elise St. Esprit, the author of this article, was also a participant in this year's Summer Kosovo program.
See also: