Perspectives on Paper: Understanding Its History, Culture and Art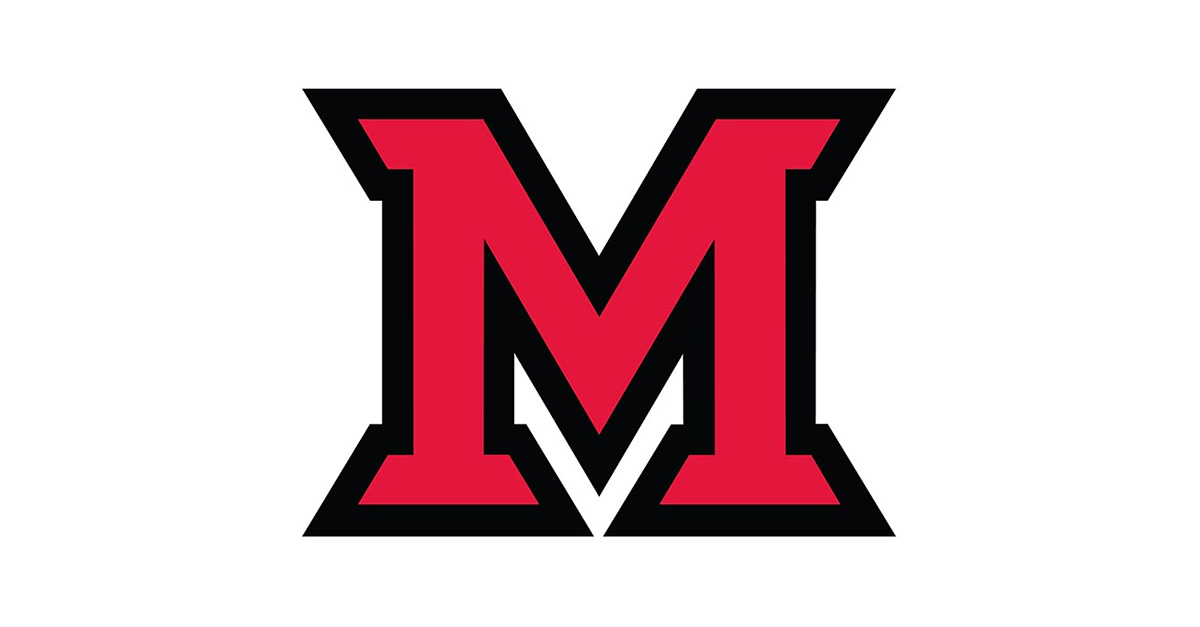 Oct 09, 2017
Written by Mackenzie Rossero, CAS communications intern
On Wednesday, September 27, the Department of Spanish & Portuguese and the Office of Liberal Education co-sponsored a workshop for students called The History, Culture and Art of Paper. The best part? The students finished the workshop by making their own paper to take home.
"Okay," said Shelly Jarrett Bromberg, director of the Office of Liberal Education and associate professor of Spanish & Portuguese, as she threw her hands in the air and addressed the room of students in Armstrong 1028. "We're going to make Christmas gifts for Mom and Dad, just like in middle school!"
The audience chuckled in anticipation. But, before they could delve into the art of paper, they had to learn a bit of background.
Crash-Course on the Historical and Cultural Foundations of Paper
Steven Keller, a professor in the Department of Chemical, Paper and Biomedical Engineering, led the group through the evolution and creation of paper, beginning with its discovery in 105 AD.
Dr. Keller motioned to a PowerPoint slide behind him — a photo of a paper mill. He held up a plain sheet of paper.
"This machine can produce 1.6 million pieces of copy paper every 20 minutes," Dr. Keller explained.
Then came the culture.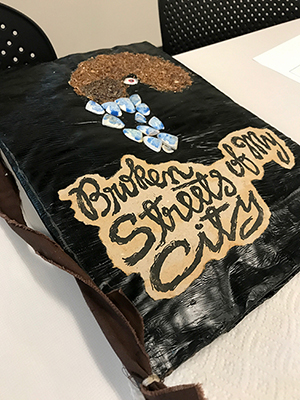 The cover of a beautiful book - 'The Broken Streets of My City'
Assistant professor of Spanish & Portuguese Jessica Gordon-Burroughs, addressed the group, standing before a collection of beautiful books — each one uniquely made from different types of paper.
She began with a question: "What are students' note-taking practices?"
There were varied responses — some students used paper exclusively, while many others maintained a combination of print and electronic. No one spoke up to say that they only took notes electronically.
Dr. Gordon-Burroughs nodded her head, thoughtful. "There is a staying power to paper," she said.
Then, addressing the majority of students who preferred that dual note-taking practice, she continued.
"Previous generations could function entirely in print," she said. "We're in this intermediate generation floating between computers and print."
After asking for student volunteers, Dr. Gordon-Burroughs directed three students through opening one of the books from her collection — a delicate and intricately designed book called The Broken Streets of My City by the Cuban-American poet, Ruth Behar.
As the book was opened, the students had to stand and move apart — one page unfolded like an accordion and extended over 10 feet across the room.
As Dr. Gordon-Burroughs explained, "Books and paper are not just interesting because of how we use them, but because of the cultural and historical aspects of them."
Dr. Gordon-Burroughs is studying book materiality — how the physical components of a book give cultural meaning. This contributes to her work in helping students denaturalize their writing and reading processes, where she utilizes books like The Broken Streets of My City to help them think about the cultural or historical particularity of the books they read and study.
Hands-on Papermaking
At last came the promised 'hands-on" aspect of the workshop, the Christmas presents: papermaking with Jose Vilchés, an instructor in the Department of Spanish & Portuguese.
There were three steps: boiling fiber, beating it, and setting it in a form to dry. The steps themselves take hours to complete, plus days for the paper to dry.
To Vilches, this is a worthwhile skill and a valuable lesson for his students.
"This kind of activity helps us get more in touch with nature," he said. "Where does paper come from? My students are surprised when they learn. They see the world in a different way."
And, by making paper themselves, the students leave with new awareness.
"By making paper, the students become conscious of the process and, because of that long process, it creates a consciousness with how we use paper," he said.
To demonstrate, Vilches took a roll of paper towels and wrapped some around his hand. He asked, "How much time would it have taken me to make this amount of paper?"
Students began to make their paper, molding the pieces into bowls and painting them with watercolors. Jarrett Bromberg, who is dedicated to helping students recognize the importance of an education that allows them to have new experiences, watched with a smile.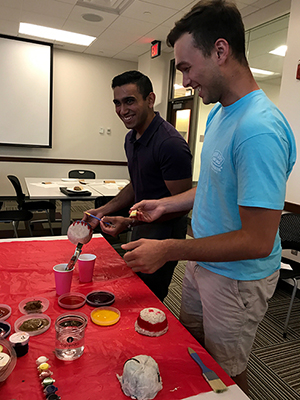 Students Simon Bhatti and Chandler Henderson enjoy a laugh while painting their paper bowls.
"I want to help students see all of the exciting connections in the Global Miami Plan — to see that what they think are just checking off boxes are actually opening up boxes to explore new connections," she said. "We decided to do some events where we would get two different divisions, sometimes three, to come together to talk and work on something."
And this event was a successful step toward students' realization and appreciation of the Miami Plan.
Chandler Henderson, a sophomore computer science major, said, "The Miami Plan allows you to open new doors and see things you'd never expect to have an interest in until you're actually introduced to them. By offering these workshops and classes that you're required to take, you can get experience in new fields and see if you could have a potential job or hobby."
Junior political science major Simon Bhatti agreed.
"I did not think I was going to be making paper bowls any time soon," he added with a chuckle.
Over J-Term, Dr. Keller will be taking 18 students to Austria and central Europe to study paper science. Applications are currently closed, but this program is offered every other year.
The Office of Liberal Education plans to facilitate similar, multi-divisional events next semester. Contact Shelly Jarrett Bromberg (jarretam@MiamiOH.edu) for more information.