Geoffrion Fellowship creates networking opportunities for humanities students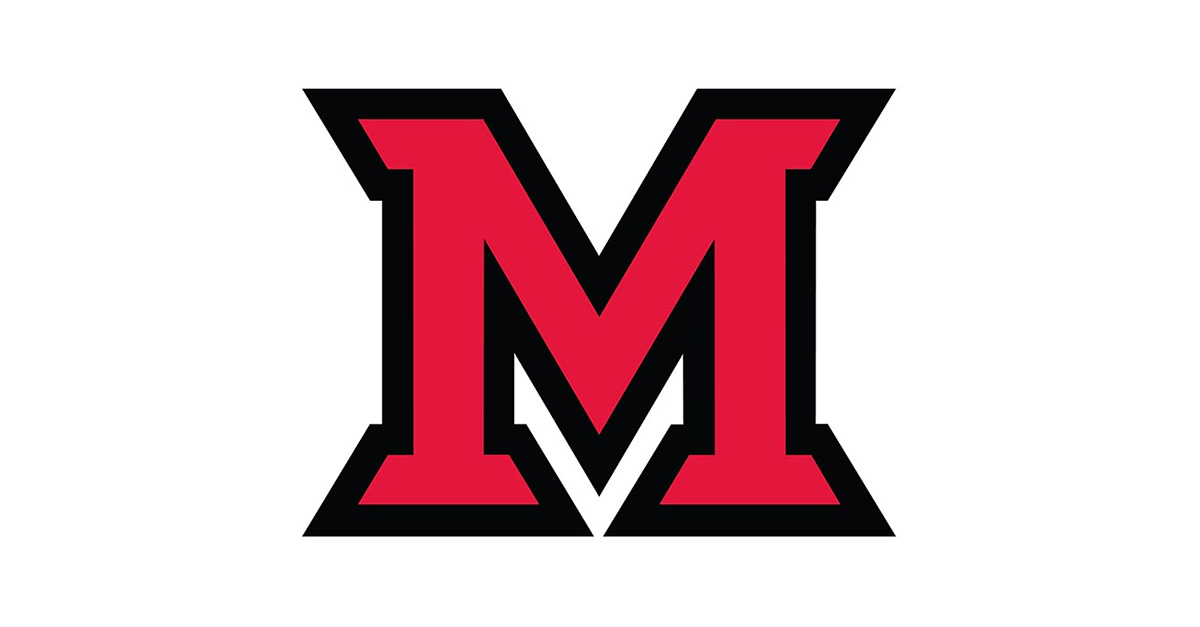 Apr 05, 2018
Written by Frannie Comstock, CAS communications intern
The opportunity to chat with distinguished faculty from Bard, Columbia, and Princeton may seem like a once-in-a-lifetime event to some, but to students in the Geoffrion Family Undergraduate Fellows program, it's a monthly occurrence.
An integral part of the Humanities Center's Altman Fellows Program, the Geoffrion Family Undergraduate Fellows work with an interdisciplinary team of Miami University faculty members exploring a critical topic in the humanities. This year's Geoffrion Fellows are:
Maggie Bender: English Literature; Women's, Gender and Sexuality Studies; Film Studies
Jacob Bruggeman:  History; Political Science
Abby Culpepper: French; Linguistics
Kevin Doherty: Philosophy
Sam Hunter: English Literature; Creative Writing
Phoebe Myers: Individualized Studies
Rachel Wydra: History

As the largest program of the Miami University Humanities Center, the Altman Program aims "to foster collaboration, pedagogical innovation, and new research across the humanities at Miami," according to its website.  The Geoffrion Fellows program keeps with this theme, offering students a chance to explore advanced scholarship in the humanities.
Tim Melley, director of the Humanities Center, calls the Geoffrion program "an opportunity to enter a high-level scholarly community and shadow faculty as they engage in discussion and debate with one another."
Undergraduate fellows have been remarkably successful in gaining entry to top graduate programs, extraordinary careers, and national fellowships, Melley added.
One of this year's fellows, junior Abby Culpepper, credits the program as her first venture into humanities-focused research.
"First semester my freshman year, I went to one of my professors, as I was curious about how to do research in the humanities," she said. "I got how you do research in the sciences — I took a chem lab in high school, so that made sense. But I wondered what in the world does research in the humanities look like?"
Culpepper's professor introduced her to the Altman Program. "She had one of the Humanities Center brochures with her for the Altman Program that year," Culpepper explained. "She said they had a student program as well, and that was the first time I'd really heard about it."
Beyond getting guaranteed placement in a course that relates to the Altman Program's yearly theme and receiving a $250 honorarium, students complete individual and collaborative research projects, and they present short research lectures at a professional conference for faculty members. One of the major benefits of the program is the chance to interact with professors who come in and give lectures on the program theme.
This academic year, the theme of the Altman Program has been "Urban Futures." Speakers such as Teju Cole (Bard College), Neil Brenner (Harvard University), and Saskia Sessen gave campus lectures last fall related to this theme.
"Cole, a novelist and photography critic for The New York Times Magazine, discussed the constant transformation of cities," said Melley. "Brenner is the author or co-author of 5 books on urban theory, and he spoke on the design challenges of building cities. And Sessen, a regular contributor to The Guardian, The Huffington Post, and openDemocracy, talked about globalization and transnational human migration."
Junior Jacob Bruggeman, another one of this year's fellows, said that the opportunity to interact with these speakers is one of the best parts about being a Geoffrion Fellow in the Altman Program.
"The speakers are really bright and dynamic people," he said. "Getting to hang out and escort them around campus is a pretty cool opportunity."
Culpepper agreed. "It's super cool to get to talk to people who have similar research interests and see what they're doing professionally and how they got to where they are," she said.
Earlier this semester, one of the free public lectures related to "Urban Futures" was "Cross-Border Citizens" by Teddy Cruz and Fonna Forman.  Cruz was recently awarded the prestigious Vilcek Award for lasting contributions to American society in the field of architecture.
This year's Altman Program culminates with the April 5-6 symposium in which all 6 Geoffrion Fellows present their research. A report on this event is forthcoming.
In fall 2018, the Altman and Geoffrion Programs will focus on the theme "Truth & Lies."