Guatemalan guest speaker describes how Ixil-Maya knowledge and resistance led an environmental justice movement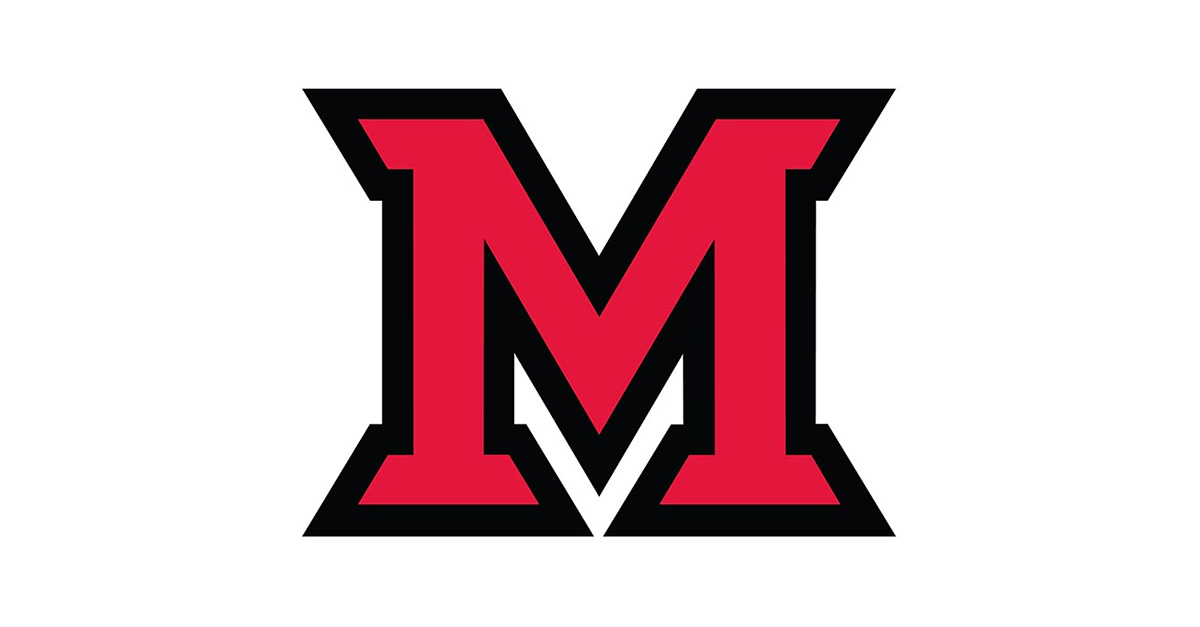 May 01, 2018
Written by Lydia Yellow Hawk, anthropology major, class of 2018
On April 11, Baltazar de la Cruz Rodriguez, a member of the Alcaldía Indígena ancestral authorities of Cotzal, Guatemala, gave a talk entitled "Maya-lxil Cultural Rights and Megaprojects in Guatemala."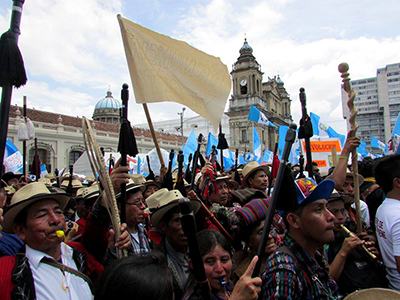 Ancestral Authorities of the Ixil Region gather at the national palace in Guatemala City in August 2015 to demand the resignation of President Otto Perez Molina after he was accused of corruption. Perez Molina resigned a few days later. (Photo by Giovanni Batz)
De la Cruz Rodriguez is Maya-Ixil, a member of the ancestral authorities from the Ixil Region located in the Western Highlands of Guatemala. He works to promote Ixil culture, identity, rights, and the defense of natural resources and indigenous territories in Guatemala.
Although de la Cruz Rodriguez spoke (through an interpreter) about the ongoing Maya resistance against megaprojects and multinational corporations in Guatemala, he specifically focused on the construction and environmental impact of the Palo Viejo project in Cotzal, which is a hydroelectric dam being built on their ancestral territories. This dam was financed by Enel Green Power, an Italian multinational corporation.
"These megaprojects disrupt the natural environment and the Ixil-Maya way of life," he said. "They also create violence and conflict between Cotzal indigenous communities, the Guatemalan government, and the Enel Corporation."
De la Cruz Rodriguez provided details on this violence, explaining that there were death threats against the Cotzal communities during the dam's construction, ending with two youths being killed. In response, the Enel Corporation paid off the families in the amount of half a million quetzales ($68,000).
"That is the price of life," he said. "You can buy life, based on the logic of these companies."
De la Cruz Rodriguez believes that Ixil-Maya cosmology, culture, and traditions are crucial in their resistance to the construction of these hydroelectric projects. One way for them to maintain their identity and reclaim ancestral rights is by wearing traditional dress and speaking the Ixil-Maya language.
"Any field of science needs to understand human rights, and it needs to understand how human rights are being violated," he said. "I'm happy to be here so that I can share this experience with the students so that they know the reality of Guatemala and of indigenous tribes."
Interpretation was provided by Giovanni Batz, visiting assistant professor in both the Departments of Anthropology and Global & Intercultural Studies. He has been actively working with the communities of Cotzal since 2011 regarding the megaprojects in the Ixil region and organized the visit by de la Cruz Rodriguez.
"I believe it is important to bring in speakers like Baltazar, who has lived, breathed, and struggled in this movement," Batz said. "It is crucial to have the people involved in these movements present to provide their perspective on a particular issue."
Batz, who is moving on to Santa Fe, was recently awarded the 2018-2019 Anne Ray Resident Scholar Fellowship at the School for Advanced Research, where he will work on a book manuscript on his research on megaprojects in Cotzal and Guatemala.
"These are stories not just reserved in books and class lectures — these are real people risking their lives to fight for social and environmental justice," Batz continued. "Baltazar is a strong and well-respected leader, and any university would be fortunate to have him give a talk on their campus."
"These are atrocities, human rights violations happening on the same continent, and we are not talking about it right now," said Andre Karsten, a sophomore international studies and Latin American studies major in Batz's LAS 325 course. "It reminds you that our education, as much as it matters for us to better ourselves, it's also to better the world around us. Without it, the world is going to stay where it is."
Diego Marcucci, a sophomore strategic communications and global & intercultural studies major, interviewed de la Cruz Rodriguez after the lecture and provided translation services as well.
"I want the students, apart from learning the subject, to also be a part of it," de la Cruz Rodriguez said. "It's important that the future professionals preparing themselves at this university are a part of the complaints against human right violations."
The lecture was sponsored by the Department of Anthropology's Lectures in Contemporary Anthropology (LICA) Indigenous Speaker Series, the Department of Global & Intercultural Studies, and Latin American Studies.