Latin American students study US institutions at Miami University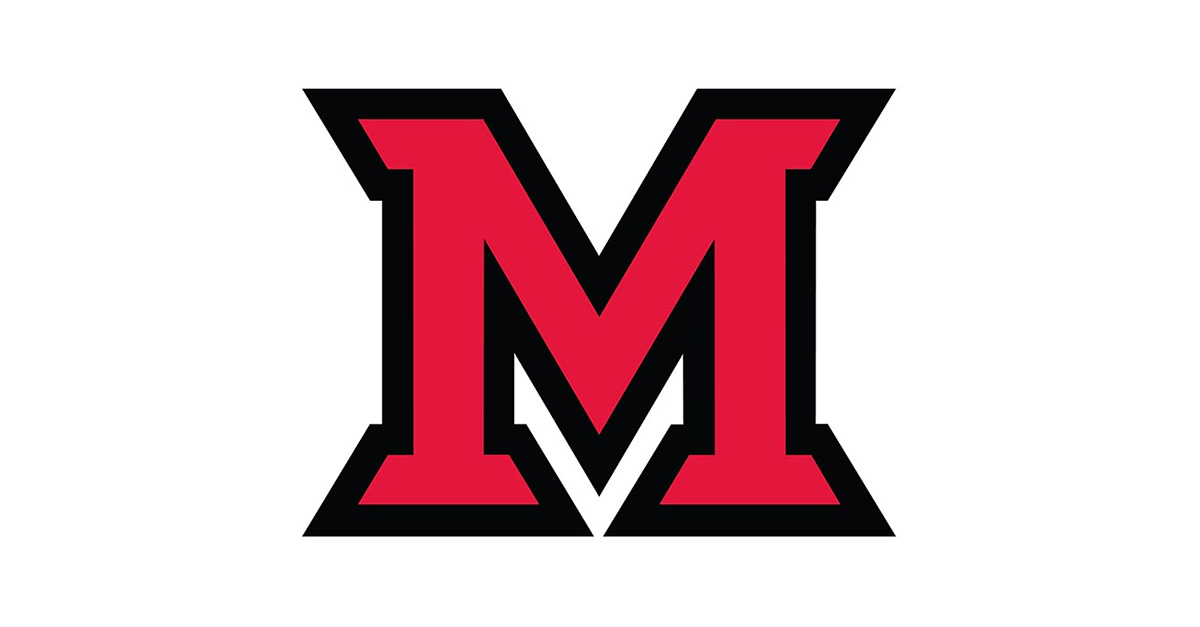 Five Weeks of Human Connection
Sep 10, 2018
Written by Emily Ward, Linguistics and East Asian Languages and Cultures major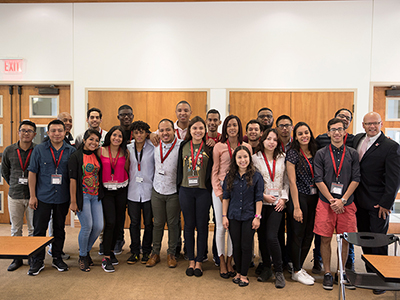 SUSI students pose with Miami University President Gregory Crawford.
This summer, the Department of Global and Intercultural Studies (GIC) hosted 20 students from 6 Latin American countries (Ecuador, Panama, Venezuela, Nicaragua, Colombia, and the Dominican Republic) in the Study of the U.S. Institutes on Social Entrepreneurship (SUSI) program on July 14 – August 18.
SUSI is an interdisciplinary exchange program sponsored by the U.S. Department of State in which international undergraduate students come to universities in the U.S. to gain a better understanding of our institutions and develop leadership skills through coursework, field trips, and interaction with American peers and community leaders.
Program director Juan Carlos Albarrán, senior lecturer of Latin American, Latino/a & Caribbean Studies (LAS), led the visiting students with the help of Miami faculty, undergraduate students, and graduate student mentors in a 5-week exploration of social entrepreneurship.
The program focused on the intersection of social justice and business, giving students the opportunity to discuss topics like organizational development and management, women and minorities in entrepreneurship, grant writing, and corporate social responsibility both within the U.S. and globally.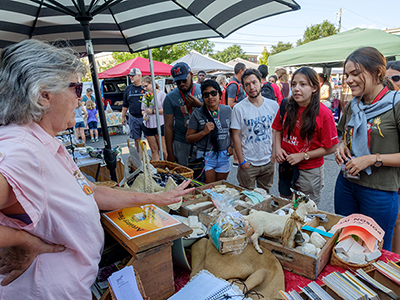 SUSI students chat with a vendor at Oxford Farmer's Market.
The first three weeks of the program were spent on the Oxford campus, with frequent trips to local businesses and organizations, as well as regional attractions like Kings Island and the Ohio State Fair. In the remaining two weeks, students travelled to Chicago, New York City, and Washington D.C. to further their studies of American institutions.
"In an attempt to expand Miami's mission of diversity and inclusion, I decided to explore the possibility of bringing Latin American college students to experience first-hand life in the United States," Albarrán said.
"We started our 5-week experience here in Clawson Hall and finished at the Lincoln Memorial in Washington DC," he continued. "It was a very real and transformative trajectory, where these students were able to explore life in the Midwest by staying a weekend with families from the Oxford community, visiting local farms, and volunteering at the Family Resource Center."
Albarrán explained that the visiting students also experienced social incubator models, which are businesses aiming to solve social issues with access to resources and networking opportunities. Two examples of these businesses are Hamilton Mill (based in Hamilton, Ohio) and Procter & Gamble of Cincinnati.
"In Oxford, the SUSI students got a lot of pleasure in learning the BCRT [Butler County Regional Transit Authority] bus routes to Walmart and the Dollar Tree, having shopping experiences at Moon Co-op, or checking out a book from the library," Albarrán said. "This introduced them to the daily shape of small-town life before they left for the big urban centers of Chicago, New York, and DC. Their experiences in Oxford were set in contrast to the Broadway shows and public transportation systems that they learned to navigate in a short time frame."
In conclusion, Albarrán said, "It was 5 weeks of human connection where we were all learning from each other. We are looking forward to repeating this experience next summer."
This interdisciplinary program created a dynamic team of instructors and mentors from the Departments of Spanish & Portuguese, History, Sociology & Gerontology, English, and Geography, as well as Educational Leadership, Global Initiatives, University Libraries, and the Farmer School of Business.
If you are interested in assisting the SUSI Program next year, there will be opportunities for host families, paid undergraduate and graduate student mentors, and cross-cultural volunteers. Please contact the director, Juan Carlos Albarrán (albarrjl@MiamiOH.edu), with any inquiries.