Women After All: World Anthropology Day lecture addresses evolution, health, and the end of male supremacy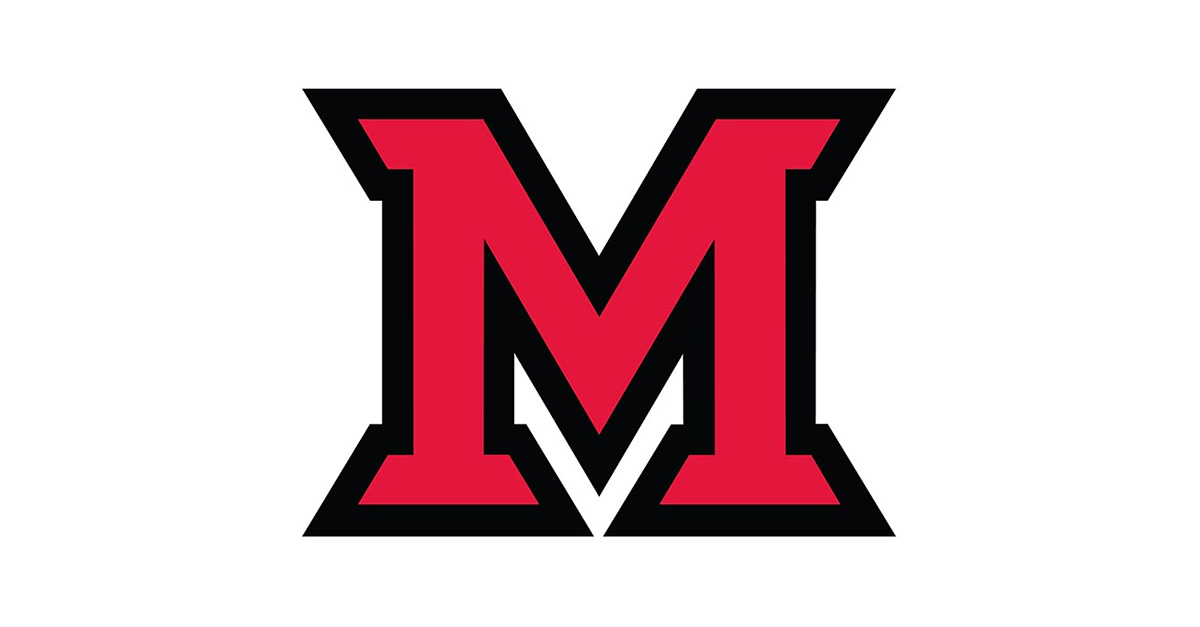 Mar 19, 2019
Written by Madeline Malloy, CAS communications intern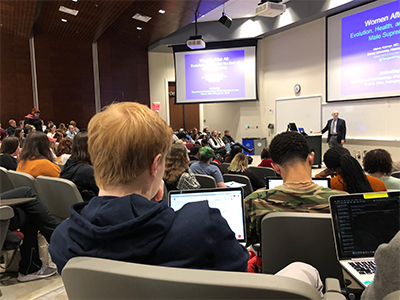 A large audience attended Dr. Konner's lecture.
In order to celebrate World Anthropology Day, Melvin Konner, MD, PhD was invited by the Department of Anthropology to Miami on Thursday, Feb 21 to speak in front of a very full Shideler Hall auditorium about "Women After All: Evolution, Health, and the End of Male Supremacy."
Konner, who has written over 75 scholarly articles, is the Samuel Candler Dobbs Professor of Anthropology and of Neuroscience and Behavioral Biology at Emory University. As a public scholar, his work has been published in The New York Times and The Wall Street Journal. He is also the author of 12 books on subjects like emotions, childhood, and Jewish identity and history.
"Dr. Konner is a leading biological anthropologist with an eye-opening ability to explain the ways in which evolutionary processes are embodied in our everyday emotions and behaviors," said Cameron Hay-Rollins, chair and professor of anthropology. "I have been reading his work as it comes out for almost 30 years because it is so intellectually stimulating."
Konner started his lecture by explaining biological differences across sexes, such as mating practices of non-human species, and illuminating patterns of male-female difference among humans, such as male predispositions toward violent behavior. Then the focus shifted into women's health issues.
"Being a doctor before the 1900s was a completely male-dominated profession," said Konner.
Because of this, he explained, a focus on women's medicine and medical care was lacking; there was little to no research done for women. Women were thought to be the same as men in how their bodies function, so there was no consideration of other research, such as maternal deaths, until the 20th century.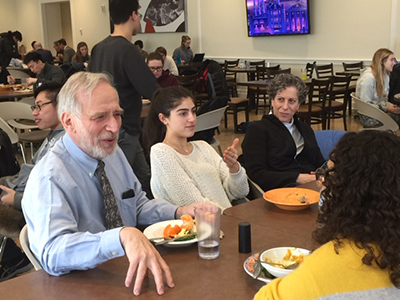 Dr. Konner enjoys lunch with students and faculty.
The number of maternal deaths has decreased significantly from 1800 to 2015, Konner said — but that doesn't mean that this isn't still a major problem for women, especially women of color and women without adequate access to health care.
Konner said that women's mortality rates from 2007 to 2011 in the U.S. indicated a much higher rate among black women than with white women.
"For unexplained reasons, there is a major difference in mortality rate for these two groups of women, especially for black women, and it is not as easy to figure out as you may think," he said.
Konner pointed out that the American Heart Association had recently "tried to demonstrate that there are more differences in symptoms for women than for men" when it comes to heart attacks. Women are less likely than men to receive the correct care in these kind of situations, demonstrating Konner's point that women and men do have some patterned differences.
Taking a global view of women's health, Konner said, "I'm interested in how poverty [is] affecting girls more than boys, including teenage motherhood and domestic violence. A lot of cases of abuse of women and children are the result of male dominance."
He added that although women around the world are unable to receive the proper education, good things have been changing for women today.
"In 1966, two-thirds of all students in American universities were males, but in 1981 it shifted to a fifty-fifty split," he said. "And now, in 2018, the earlier percentages have reversed."
He recalled that when the #YesAllWomen movement came out in 2014, men started using #NotAllMen in response.
But something that stuck out about this movement was that women began telling their stories. "'I fear walking down the street at night,'" Konner noted as a common story among women. "It may not be all men that are threatening, but all women have to worry about that one male."
"The #MeToo moment is bringing what is hidden to the surface," Konner continued. "There has been a tremendous influence of women over the past few years, and I predict that easily in the lifetime of the people in this room that the world will change significantly for the better."
Students who attended Konner's lecture were generally supportive of his insights. "I enjoyed this lecture because I learned about how evolution has impacted our current society and what we can look forward to when it comes to the ideas of male dominance," said Gracie Evans, a sophomore public health administration major.
"The Department of Anthropology was honored that Dr. Konner gave our annual World Anthropology Day lecture this year," said Hay-Rollins. "It was great to see that students were crowding into the lecture hall to hear his argument about the intersections between evolution, health, and why male social supremacy is coming to an end."