Premedical students offer advice about preparing for med school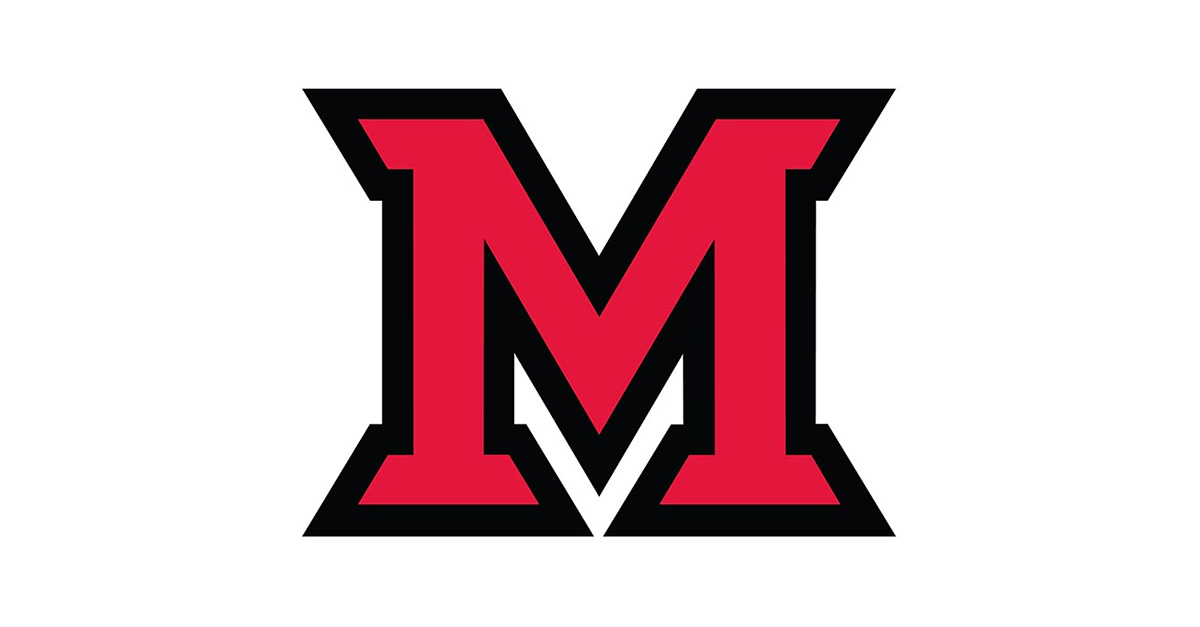 Oct 22, 2019
Written by Mary Clark, CAS communications intern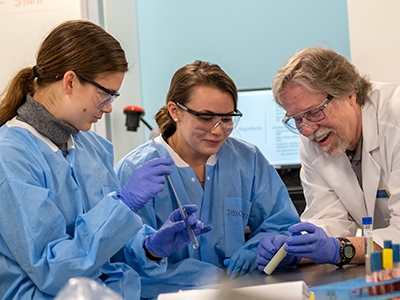 MWCHE director Joseph Carlin instructs students in a medical microbiology lab.
On October 1, the Mallory-Wilson Center for Healthcare Education (MWCHE) hosted a student panel as part of Health Careers Week 2019. Eight senior students co-majoring in premedical studies came together to share their advice and experiences preparing for medical school.
"Senior pre-health students who are currently in the application process know how younger students are feeling and what information can be most useful," said Tailyn Walborn, chief pre-health professions advisor for MWCHE. "As advisors we can give our students advice, but when it comes from someone who was once in their shoes and is now nearing the finish line it has a lot more weight and value."
The student panelists were Ellie Poulos, Robert Kimble, Durham Colohan, Heather Gamble, Cara Horst, Claire Barker, Salma Flefil, and Max Lebowitz. Here is their advice:

On applications and letters of recommendation:
Get involved in undergraduate research before your junior year. Research spots can fill up, so it's important to look for opportunities early. Building positive relationships with professors can help you find these positions.
Ask for letters of recommendation far in advance from your deadlines. Professors are doing you a favor, and they may forget or leave it until the last minute. Set a deadline with them, and don't be afraid to remind them to write their letter.
Ask for letters of recommendation from people you have shadowed. It's important to have recommendations from people in different types of settings. Remember that a medical professional has seen you in a different scenario from a professor!
On deciding your path as a premed student:
If you entered Miami as a premed student, ask yourself why you want to be a doctor. It is okay to change your mind! It's important to make sure you have a true interest and commitment, because it is a long and rigorous path.
Shadow different types of doctors. Although you might not like one type of medical setting, this does not mean you are automatically not meant to be a doctor. You may love a completely different type of practice, so shadow as many different people as you can.
Attend office hours and build relationships with your professors. Having someone to talk to can be helpful, since deciding a career path is an overwhelming experience on your own.
On life as a premed student:
Make friends within Miami's premedical studies program. There will be nights when you can't do what everyone else is doing because you need to study. Having those friendships is important so you don't feel alone in your experience.
Find ways to 'check boxes' for medical school, but find creative ways to do so which interest you. For example, volunteering at a boys and girls club looks great for someone interested in pediatrics.
Find one club you enjoy to take your mind off premed.
Ask for help, get 8 hours of sleep, and believe in yourself!
On your overall Miami University experience:
Study abroad. Going to a different place is a great experience for all students. Whether or not you study abroad in a medical setting, the experience will be valuable to you personally, and it will be helpful in the medical field.
Keep a balanced life. Just because you are a premed student it doesn't mean you shouldn't have fun and enjoy yourself. These 4 years are about your education, but they are also about your overall college experience!