Past Literary London participants describe their experiences, encourage classmates to join the 15th anniversary trip in 2020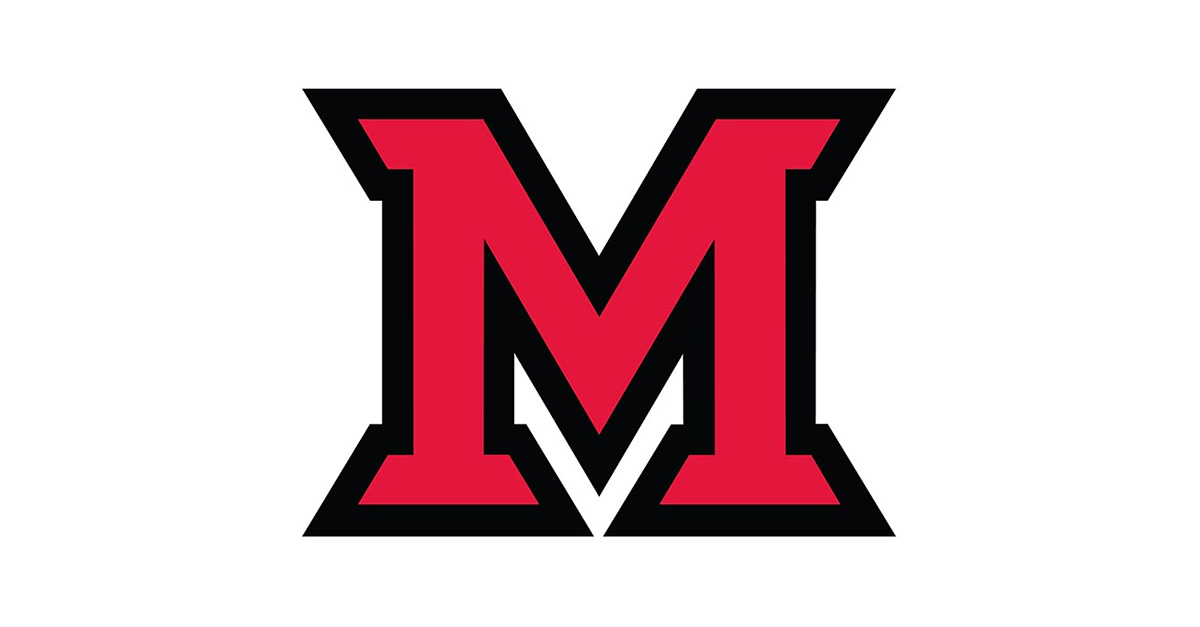 Dec 03, 2019
Written by Adrienne Bechtel, CAS communications intern
Literary London is a summer study abroad program offered by the Department of English that offers an enriching academic and cultural experience for students of all majors. This coming summer 2020 is the program's 15th anniversary.
With a focus on English literature and culture, Literary London gives students the opportunity to earn 7 Miami University credit hours over 6 weeks. Courses like "Queer Brit Lit" and "Monsters & Marvels of Medieval Lit" can satisfy Miami Plan, English, and humanities global perspectives requirements.
While abroad, students will also gain experience through an internship in an area of their choice. Internship opportunities span from publishing, communication, and journalism, to law firms, museums, and education.
Student Experiences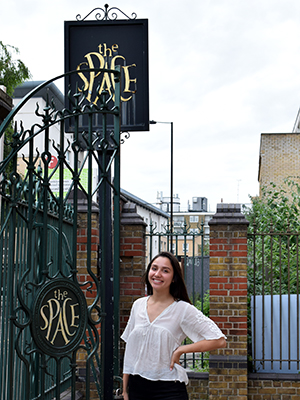 Caitlin Wright, who interned at The Space, a community theatre
On November 14, five students from the summer 2019 trip spoke on a panel about their time in London. Though their internships were vastly different, the students noted that they gained skills that have made them into more well-rounded students, employees, and overall people.
English literature major and global intercultural studies co-major Aliyah Cruz worked with Peirene Press for her internship. The small London-based independent publishing house specializes in translated texts.
"I'm interested in working in publishing, so this internship was a perfect way to get experience," she said. "I did a lot of transcribing and really got to improve my editing skills."
Beyond gaining skills as a copywriter and editor, Cruz appreciated the small environment that allowed her to make connections with her co-workers. "It was a great way to improve my communication skills. I was able to easily engage with the other employees and connect with them."
For education major Maria Keller, working at the St Mary Magdalene Academy was the perfect combination of her love for English and education.
"This was a really valuable experience for me as an education major," she said. "Not only did I get field experience working with kids, but I also got to learn first-hand about another country's school system."
While many students were working internships directly related to their majors, junior Caitlin Wright found herself in a different context.
Working at The Space Theater on the Isle of Dogs wasn't directly related to her English literature and political science majors, but it still helped her gain skills that made her more well-rounded.
"The theater is small, so I took on a lot of roles," she said. She contributed to the theater's social media platforms, worked with the finances, and kept up with the scripts and class plans. "This internship actually improved my skills in ways I wasn't expecting. I had a good balance of working independently and communicating heavily; I had to be really organized, efficient, and versatile."
What to Expect
Sydney Hill, who interned at the Benjamin Franklin House
To put it simply: for a summer in London, expect a little bit of everything.
The Literary London program provides an amazing opportunity for students to go abroad and experience a different culture. "I didn't have any expectations coming into the trip," said Sydney Hill, a senior English literature and classical humanities major. "I just hoped to get experience working and living internationally."
Students lived in flats in the middle of London, making exploring the city easy. "I loved getting the experience the international nature of a big city," said Keller. "Taking the tube became so normal, and we loved wandering around to different shops and restaurants."
Program classes meet Tuesday through Thursday in weeks 2-6, and internships take place on Mondays and/or Fridays.
Outside of classes and internship work, students are free to travel. Some students used their weekends to see more of the United Kingdom, traveling to Scotland, Wales, and other parts of England. Others ventured to France and even Budapest.
The priority application deadline is coming up soon, with rolling admissions afterwards. To learn more, visit Welcome to Literary London! or contact associate professor of English Kaara L. Peterson (petersk7@MiamiOH.edu).