Elena Albarrán named CAS Distinguished Educator for 2020 for her innovative teaching methods in history, Latin American studies, and Spanish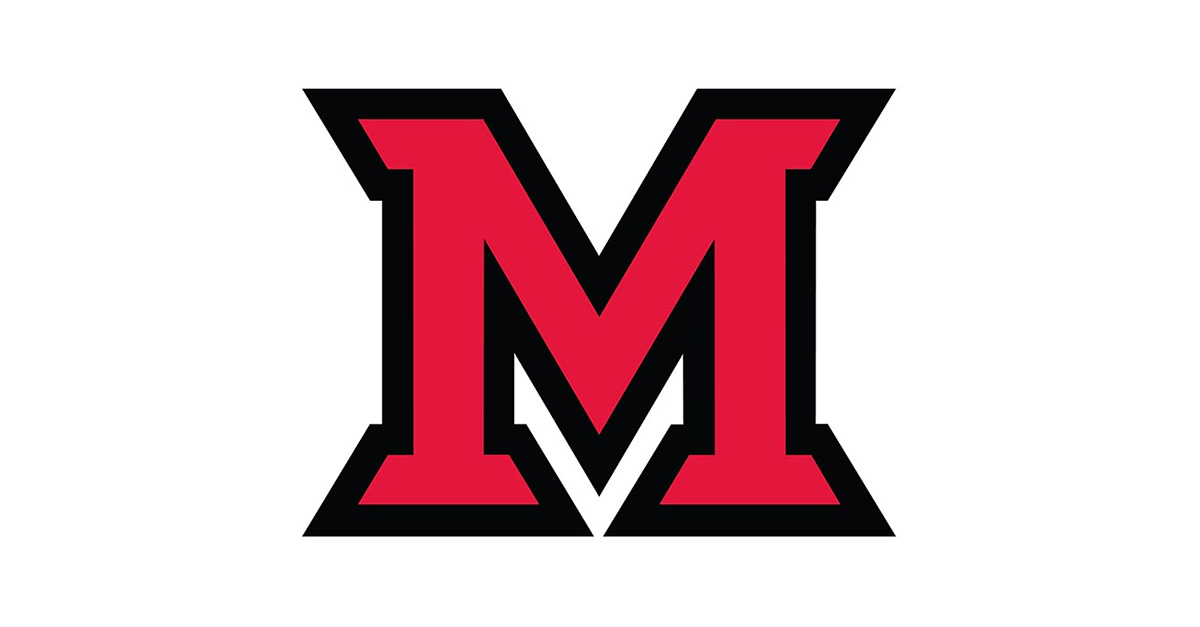 Apr 27, 2020
Elena Albarrán
Elena Albarrán, associate professor of history and global and intercultural studies, has been named the 2020 Distinguished Educator from the College of Arts and Science.
Albarrán teaches classes in history, Latin American studies, and Spanish. She describes her key pedagogical contributions as "forging informal and organic binational encounters" for her students.
"My 'signature' classes, I think, are Revolutions and Social Movements in Latin America, History of Mexico, Latin American Popular Culture, and Child and Nation in Latin America," she said.
Well before the current Covid-19 pandemic, which has prompted faculty and students to utilize remote teaching methods, Albarrán had incorporated innovative online interactions in her classrooms. For certain classes she arranged for her students to engage directly online with university students from Mexico City.
"My students are both smart and empathetic, two traits that I hold in equal esteem," she said. "I hope to push students a degree beyond what they know or have been exposed to, and I find that most of them already have the skill set to reorient their worldview accordingly from that new vantage point."
Globalizing the Classroom through Meaningful Peer Exchange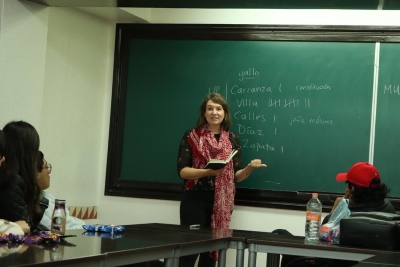 Elena Albarrán in the classroom during one of her Mexico City sessions
Albarrán views the current global climate for the humanities as a challenging one — particularly in the context of a global pandemic.
"It's all a bit surreal given the radically different shape of delivering pedagogy in the past month and a half, both at Miami and across higher education in the US," Albarrán said. "In addition, the lessons of history are suddenly subject to whimsical reinterpretation, so the teaching practice has taken on a new sense of urgency for me."
Among Albarrán's inter-university online collaborations is with Dr. Susana Sosenski at Universidad Nacional Autónoma de México (UNAM) on a binational blog. Students from both sides of the border use the digital forum to exchange thoughts about Mexican/US relations and how they learn about them. She has also worked closely with Dr. Sonia Robles at Mexico City's Universidad Panamericana.
"It was with Dr. Robles that I developed my more sustained collaboration with the students in Mexico City," said Albarrán. "She even hosted one of my most interested students who visited her class on her own initiative over spring break."
[Take a look at a reflection piece written last December (in Spanish) by a first-year Mexican student who interacted with Albarran's History of Mexico (LAS/HST 360) students.]
"We have had some unexpectedly revelatory exchanges that don't shy from sensitive or political topics," Albarrán said. "This sparked the idea that I could harness the digital technologies and globalize my classroom from our vantage point in Oxford, bringing study abroad within reach of everybody regardless of financial means, mobility, or linguistic ability."
Albarrán was nominated for CAS Distinguished Educator by her colleagues Walt Vanderbush (chair and associate professor, Global and Intercultural Studies), Sheila Croucher (University Distinguished Professor, Global and Intercultural Studies), Wietse de Boer (chair and professor, History).
"I consider my role as a tenured professor to be a privilege, and a responsibility," Albarrán said. "Receiving the designation only deepens for me the awareness that doing my job is an immense privilege, one that remains out of grasp of many, or that is done in precarious circumstances for others."