Miami University Bateman Team receives National Honor in Case Study Competition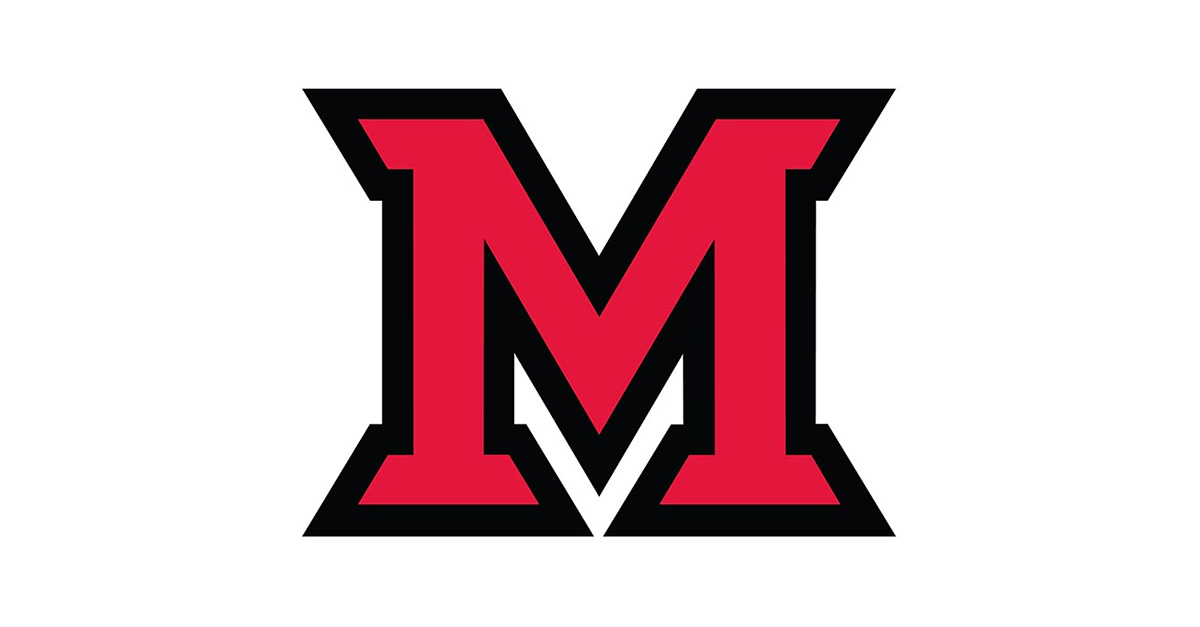 Apr 29, 2020
The Miami University Bateman team has received an Honorable Mention in the Public Relations Student Society of America's (PRSSA) national case study competition.
The 5-member team consisted of strategic communication majors LeeAnn Burczynski, Marisa Sulek, Graham Leu, Sarah Myers, and Ava Dasari, who all worked for most of this school year to research, plan, implement, and evaluate a strategic public relations plan to submit to the competition. Visiting instructor in the Department of Media, Journalism and Film Shara Clark, APR was the team's adviser.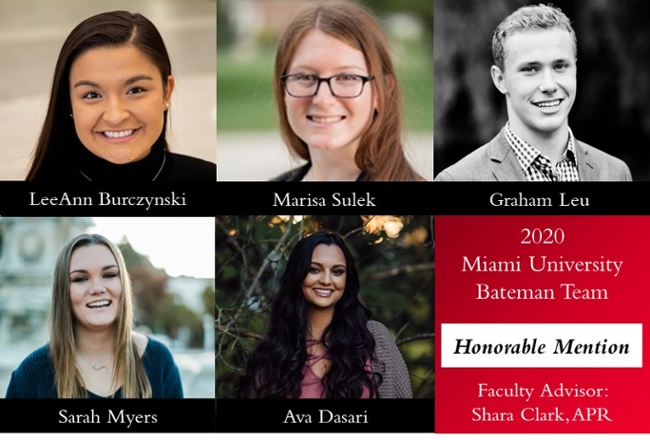 "I'm so proud of the work these students put into the plan," said Clark. "They spent a considerable amount of time and energy into their plan. They faced an additional challenge when campus closed down due to coronavirus in the middle of their implementation period, and they faced that head on."
In the fall, the students were in Clark's Public Relations Planning course and completed preliminary research and planning. The 5 students were then chosen to implement the plan and represent Miami on the national stage. They implemented the plan between February 10 and March 20, 2020. They then evaluated and compiled the results to submit to PRSSA's national competition.
"This year, there were nearly 60 entries from universities across the nation, which were then judged by panels of seasoned public relations professionals," said Clark. "Miami's team was one of only 14 to receive an Honorable Mention."
The Bateman Case Study Competition client for this year was the 2020 Census. The Miami team used a theme of #CountMeIn and focused on communicating the importance of participating in the Census to Miami students and Oxford residents. They used a variety of tactics to share the message including digital efforts, on-campus tabling and presentations, bookmarks, and flyers to local schools, and even a custom sandwich at Bagel & Deli.
"This competition gives students an amazing opportunity to see a PR plan through its entirety, giving them hands-on experience that reinforces what they've learned in class," said Clark.
About the Bateman Case Study Competition
The Public Relations Student Society of America first established the competition as the National Case Study in 1973 and later renamed it to honor the late Carroll J. Bateman, APR. It challenges teams of students to research, plan, implement, and evaluate a public relations campaign for an actual client. Students gain real-world experience that can translate to resume additions, portfolio pieces, and even jobs.