Psychology students push forward their research despite the pandemic to present at a major national conference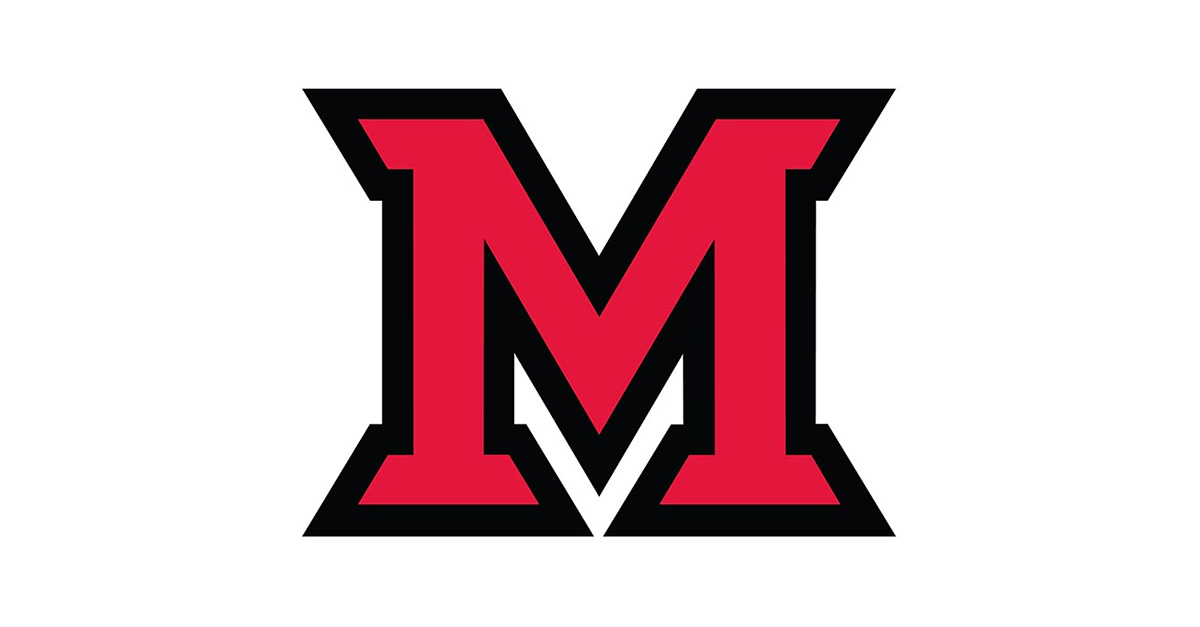 Oct 30, 2020
Written by Caroline Igo and Kelly Marsella, CAS communications interns
Two undergraduate psychology students, who since last May have been working in professor of psychology Christopher Wolfe's Medical Decision Making lab, have been selected to present their research at the 50th annual meeting of the Society for Computation in Psychology on November 19. Three other Miami undergraduate and a graduate student are co-authors on a third presentation.
The Society for Computation in Psychology has been a forum for cutting-edge methods for the psychological sciences since 1971. The annual meeting is completely online this year due to the pandemic. Participants will be connecting to the conference from North America, Asia, and Europe.
"I think it's fair to say that these students made really good use of their time in a psychology laboratory by collecting valuable data at a time when we couldn't run experiments in my research lab," said Wolfe.
Gaps in Vaccinations Readings

Dornu Biragbara
Dornu Biragbara, a junior psychology major and premedical studies co-major, will present discourse analysis of Google search results for the term "Black women vaccination." She said that her research project was inspired when she collected vaccination websites regarding information and misinformation.
"A lot of the reading levels were like 13th grade, so freshmen in college, or 13.5, so freshmen going on to sophomore in college," said Biragbara.
This level is far above the national average that is 7th-8th grade. In addition, Biragbara found that the scholarly articles had nothing to do with Black women.
"The question was, if you search the web for information about vaccinations with a particular emphasis on Black women, what do you find?" said Wolfe.
"Medical information, especially in a time like this with Covid, is so important to have accessible information that can be read and understood by anybody," said Biragbara. "I really do care about this project so much because I'm a Black woman myself who's interested in medicine."
Legal Jargon of Everyday

Cindy Wang
Senior psychology and music performance double major Cindy Wang will be presenting her article, "Fine Print and the Law: Assessing the Comprehensibility of Online Legal Documents." The report discusses the accessibility of legal jargon in everyday settings.
"I have had a strong interest in law and attending law school for a couple years now," said Wang, "and I was interested in the question of why legal documents and dense legal texts are hard for everyday people to read."
Realizing this topic fit well with the application of psychology concepts, Wang pitched the idea to Wolfe during the Summer Scholar Program.
"Cynthia is passionate about making complex legal concepts accessible to everyday people," Wolfe said. "This project is important because it demonstrates that psychological research and discourse technologies can be harnessed for the public good."
Both Biragbara and Wang's presentations were selected for a special session called "Computation for Social Good."
"When you use apps, those come with user agreements and privacy agreements that people don't know about," Wang said. "A lot of the time, when you accept terms and conditions, you are signing away your rights, so I wanted to specifically test if these documents, waivers, and agreements that I was finding online would confirm my expectations."
Wang found about a hundred texts online and analyzed their comprehensibility, using software called Coh-Matrix. "We found that these online documents—the same documents people use all the time—were actually harder to read," said Wang.
The second part of her project was setting out if she could correct or fix these texts, making them easier to understand.
"With those texts, I created 100 comparison texts that simplified the documents," Wang said. "I then ran the comparison texts through the software and analyzed the same variables. I found that my texts had a higher gest inference score—or a higher retainability rate."
Impact of COVID-19
At the annual meeting, Wolfe will be presenting the paper, "A Method to Survey the Landscape of Web-Based Information about Vaccination and COVID-19" with undergraduate co-authors Andrew A. Eylem, Danielle Nabor, and Emily Jones, as well as doctoral student Mitchell Dandignac, Miami alum and public health educator Laura Scudiere, and Cornell University professor Valerie Reyna.
Wolfe asked Nabor, a junior biology and psychology double major, and others to find articles about coronavirus that contained misinformation. Nabor found about 300 articles in total.
"I was assigned search terms that began with A-F, so for example 'alternative to vaccinations,' as well as the category M-R," Nabor said. "Then, I looked for specific search terms such as Covid, Corona, and 2020 pandemic."
"When I found a URL, I then had to record the title, link, author, date I accessed it, and if the article included anti-vax or if it was misinformation," she added. "Anything I marked as YES or MAYBE was reviewed by public health educator Laura Scudiere."
Wolfe said that the original research was focused on misinformation involved in cancers such as breast cancer.
"Much of my work is about using cognitive psychology to help people understand complex information and make good medical decisions," said Wolfe. "Better understanding the information environment for people searching the web for information about cancer is one important aspect of that research."
Eylem, a senior psychology major and a premedical studies co-major, said, "When the Covid-19 pandemic happened, Dr. Wolfe and others realized how often there was misinformation not only for Covid but vaccinations as well. This led us to investigate similar questions as with breast cancer but on vaccines and Covid."
"I could not be more pleased by the students in my lab and the way they have responded during the pandemic," said Wolfe. "They are using serious computational tools in sophisticated ways not only to assist me with my research, but also to address their own psychological questions. That they are able to present their work to a professional audience under trying circumstances is a testament to the quality of a Miami education."