Four authors discuss mental health and addiction during Miami's annual creative writing lecture series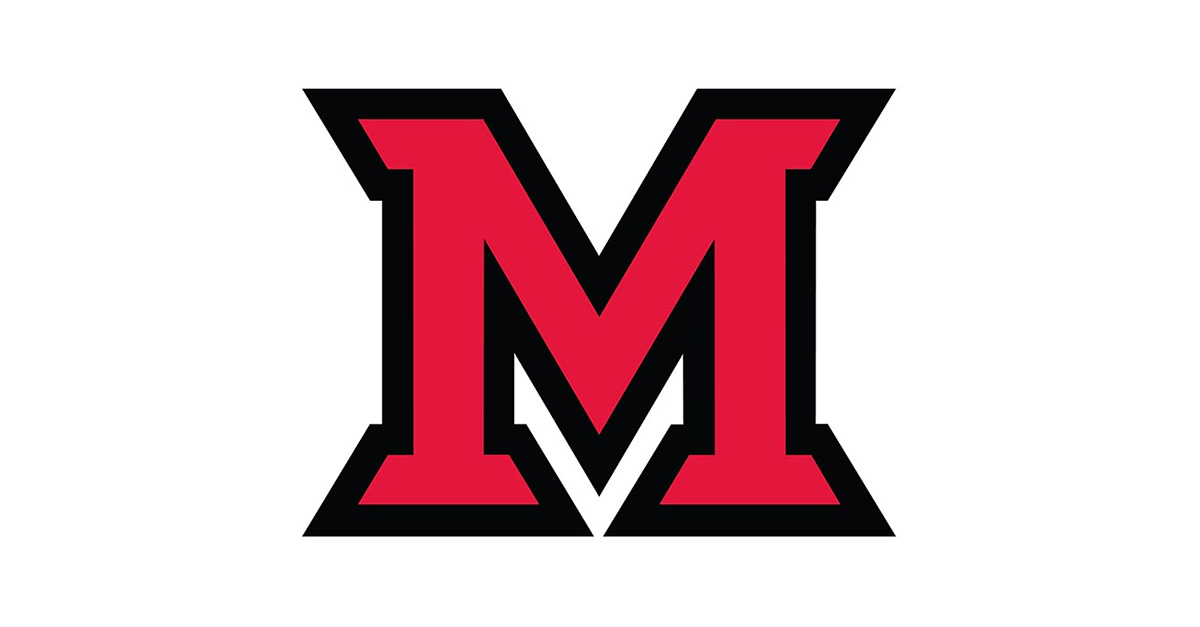 May 13, 2021
Written by Allison Haeger and Bethany Sersion, CAS communications interns
For the 2021 edition of the annual Marianne D. McComb Series in Creative Writing, hosted by the Department of English, the theme was centered on mental health and addiction. The month-long series was originally scheduled as a two-day conference in 2020 and was adapted to a Zoom event this spring.
Organized by Margaret Luongo, associate professor of English and director of Miami's Creative Writing Program, the series featured the following lectures and activities: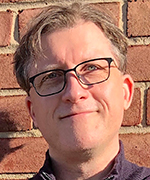 David Ebenbach
March 18: author David Ebenbach - "Writing About Mental Difference and Writing From Mental Difference" (craft talk)
April 1: author Kimberly Dixon-Mays - "For What? Reader/Audience Impact in Poetry on Mental Illness, Page and Stage" (performance workshop)
April 8: author Matt Young - "Unstuck: Issues of Time and Trauma" (craft talk)
April 22: author Leslie Jamison - "Archives of Addiction: Finding and Forming Narratives of Recovery"
April 23: Student writing open-mic
April 29: craft panel with all four authors
Narratives written by her students about mental health and addiction inspired Luongo to construct the event, but also ensuring that student writers without negative mental health experiences know how to avoid making a spectacle of characters with mental health disorders.
"It's common, people struggle, and it might help other people by reading these narratives to know that there are other people out there with these experiences too," said Luongo. "It's something we tend to mask. We walk around and pretend everything is fine, and sometimes that's a coping mechanism, but there's a lot going on under the surface for everyone."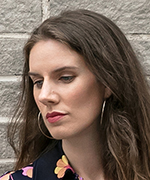 Leslie Jamison
Recovering from the "Archives of Addiction"
Each author held their own jurisdiction across styles and topics of creative writing. In the "Archives of Addiction" segment, New York Times bestselling author of the book The Recovering: Intoxication and Its Aftermath Leslie Jamison said that her research and writing was an eight-year project.
"It is less a destination as it is a process of constant becoming," she said. Jamison has now been sober for a decade. She shared how her road to recovery included physical, emotional, social, and community aspects.
The Recovering is based on Jamison's experience with becoming sober. She described it as an anti-memoir in which her own story was just one story among many. She wanted to capture her story in relation to other stories and her voice in relation to other voices.
"I wanted some of these voices to belong to strangers like the people I met throughout recovery," Jamison said.
As a writer, Jamison looked to alcohol as a means to harness her creativity. She said she was searching for her inner genius as she became more and more dependent on alcohol and sunk further and further into alcohol addiction. She did not know if sober creativity was possible.
"I was under a delusion that art depended on drinking," Jamison said.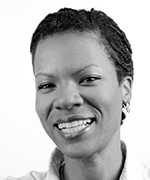 Kimberly Dixon-Mays
Jamison worked to counter her worst fears about sobriety. She mentioned how she grappled with forgiveness and had to learn how to forgive herself. There were moments of frustration and yearning, and she had to compensate for the relief she was learning to live without.
"It felt like waking up in the middle of surgery where I was promised unconsciousness," Jamison said. "I was asking myself why the book mattered at all. What questions were at its core? This list of questions became a conceptual manifesto. What if telling the story of your pain doesn't offer any relief from it?"
As Jamison wrote, she read through archives that told of other people's experiences with overcoming addiction. During one of her help sessions, she was asked what her first thought was when she heard the word "surrender." Her response was "archives," but the truth was that her first thought was drinking and that that word would always elicit that thought.
A common theme throughout was Jamison coming to terms with how a recovery story does not need to be remarkable to be told. She didn't want to tell her story because it was remarkable but because it wasn't.
Experiences, she explained, don't have to be extraordinary. When recovering, Jamison said that it is important to listen to yourself and others and feel that resonance of stories.
"Let recovery be complicated," Jamison said. "There is dignity in complexity."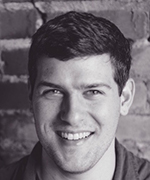 Matt Young
More author perspectives
Other authors revealed how they grappled with mental health and addiction. Award-winning author David Ebenbach, for example, wrote into personal history with family members dealing with mental health.
"[Ebenbach] maintained his character's humanity and showed her point of view," said Luongo. "That's what you want."
Poet, playwright and performer Kimberly Dixon-Mays, who also wrote about such personal experiences with family members, brought an alternative perspective to the lecture with her background in theatre, playwriting, and poetry.
Matt Young, author of Eat the Apple, provided a strong sense of representation through his experimental memoir covering experiences in the Marine Corps and recovering from a substance use disorder and PTSD.
"I felt it was essential to have Young present because his stories demonstrate the dysfunction of the military and how it by necessity dehumanizes its soldiers and does not address their mental health needs," said Luongo. "These people are used up for purpose and thrown away."
"Every event surprised me because they all felt applicable and focused on writing about your experiences as a person and didn't have to fit whatever criteria other people's fit," said Melanie Hamon, a sophomore majoring in Creative Writing. "I think they played off of each other, the more the events went on, the more serious they became."
The following is a list of works by each author: