CAS students tackle interdisciplinary COVID-19 research at Miami's annual Undergraduate Research Forum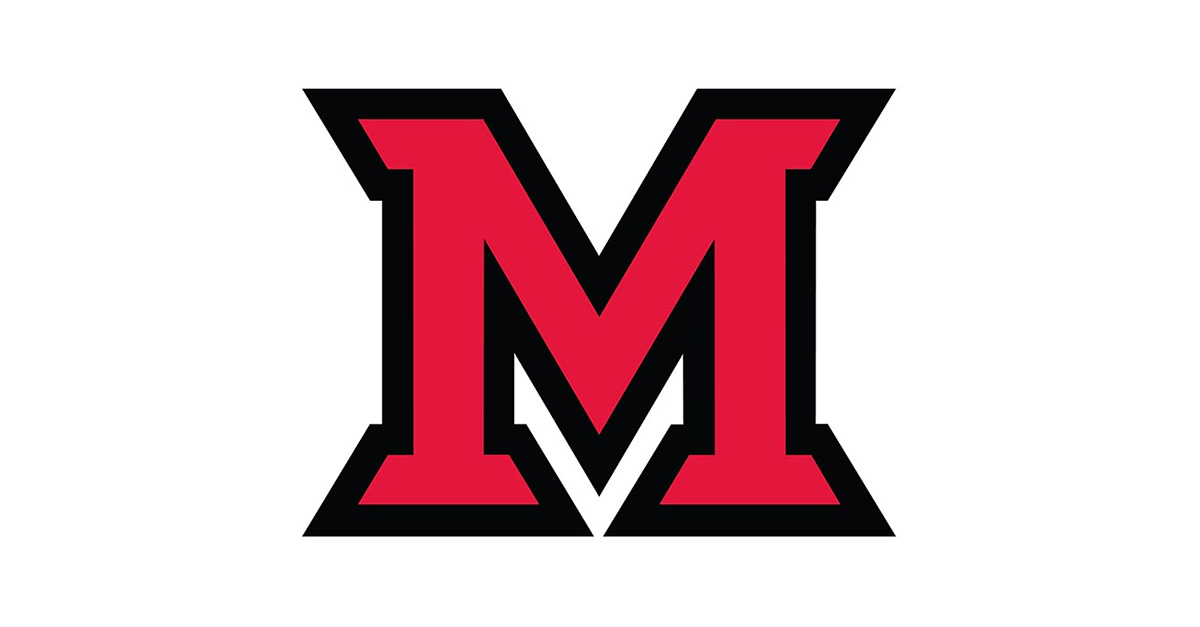 May 06, 2021
Written by Hanna Reams and Emma Boggess, CAS communications interns
The 27th Annual Undergraduate Research Forum, held on April 21 over Zoom, featured over 500 Miami student researchers giving a total of 220 presentations. With support from their faculty mentors, students presented their year-long research projects that were conducted in a variety of disciplines and approaches, such as community projects, independent studies, service-learning projects, and creative projects.
Of the nearly 200 research projects led by students in the College of Arts and Science, at least 14 were focused on COVID-19. From geography to biochemistry to public health, here is a sampling of how CAS students took on the many different facets of the pandemic over the past year.
Whitney Damson
No Days Off: Addressing the Extent in Which the Expectation of American Presenteeism Negatively Impacts Receptivity to Quarantine and Isolation Orders
Primary presenter: Whitney Damson (Public Health)
Faculty mentors: Cameron Hay-Rollins and Paul Flaspohler
Whitney Damson, a junior, worked as a contact tracer for Miami and the Butler County Health Department, which sparked her interest in researching the negative responses to quarantine orders.
"As a contact tracer, oftentimes we have people who may not be willing to isolate or quarantine for various reasons," said Damson. "The most popular reason that I was seeing was that people didn't want to or feel like they could miss work… I found through my research that the U.S. doesn't have guaranteed paid sick leave, which has a lot of different implications during a pandemic.
The research process also helped Damson gain many professional skills, like organizing and presenting her findings.
"One of the main skills I've learned is how to present," said Damson. "For the forum, we only have five to seven minutes to present, so really pacing yourself and understanding which points you need to emphasize in a clear and concise way is important."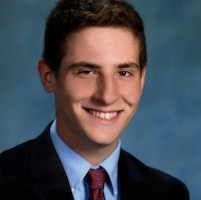 Kyle Mason
Which Brooklyn Neighborhoods Have Benefitted the Most From the COVID-19 Eviction Moratorium?
Primary presenter: Kyle Mason (Geography with Sustainability co-major)
Faculty mentor: Damon Scott
Kyle Mason, a senior, utilized his previous research and experience in affordable housing work to develop his knowledge by incorporating the effects of the current pandemic into his research project.
"Last semester for my capstone, I researched affordable housing in Brooklyn because previously I worked in an affordable housing office in New York City that served buildings in Brooklyn," said Mason. "Once I finished that project and moved onto this one, I was thinking, what is the root of the affordable housing crisis and what fuels it?"
Mason plans to move to New York City after he graduates in May and bring along with him his research findings.
"My hope would be that something like this influences New York City policies and other cities' policies and they realize that the distribution of evictions is highly uneven and they look at these issues, try to figure out what they are, and implement strategic affordable housing to subside that intense eviction," said Mason.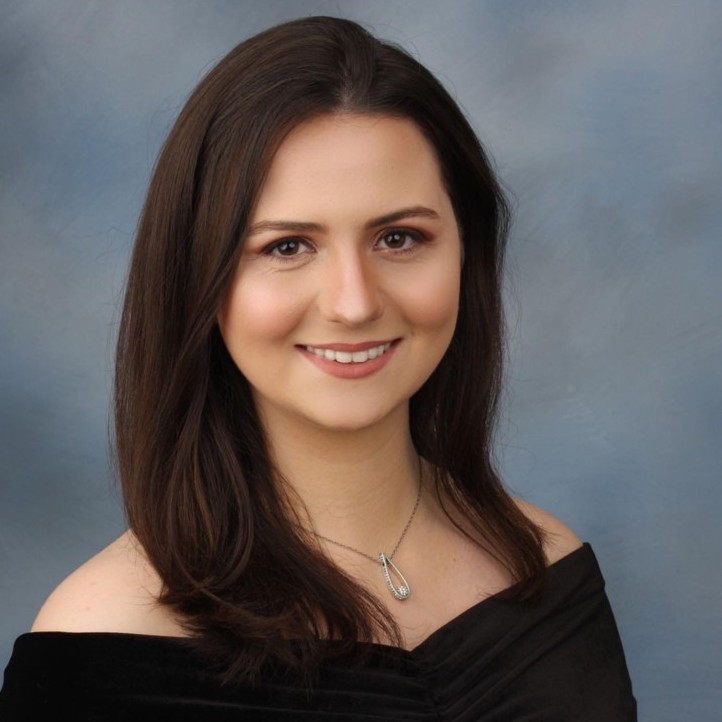 Victoria Ward
Minds Made Up: The Intersectionality Between Medical Decision Making and COVID-19 Contact Tracing
Primary presenter: Victoria Ward (Biology and Psychology)
Faculty mentors: Christopher Wolfe and Paul Flaspohler
Senior Victoria Ward played upon her experience as a contact tracer for Miami and Butler County as well as her time in the Department of Psychology's research lab to come up with the idea to research the intersectionality between contact tracing and medical decision making.
"Combining two integral facets of my undergraduate experience seemed like such a natural topic to formulate my research project on, as they have both really had a key role in shaping my experience at Miami University," said Ward.
Ward received guidance and mentorship from many professors at Miami that aided her in her research, including Associate Professor of Psychology Paul Flaspohler in his GHS 401 capstone class in global health.
"Dr. Flaspohler has been working diligently with myself and my peers to incorporate research into our immersion experiences, all while fostering a collaborative environment for my peers and I to help one another with suggestions on each others' projects," said Ward.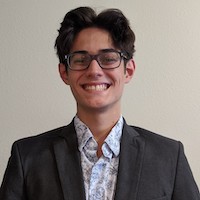 Jaden Loo
Impacts of COVID-19 on Miami University's International Students
Primary presenter: Jaden Loo (Sociology and East Asian Languages and Cultures)
Faculty mentor: Ryan Gunderson
Jaden Loo, a senior, researched the pandemic's effects on Miami's international student population and described the evolution of his project over the past year.
"I was going to do this project about a year ago on international student and domestic student interactions, and how certain sociological concepts might play a role in how they interact with each other and how they see themselves," said Loo. "And then about a year ago, this pandemic occurred, and I completely made it the focus of the research because I felt it had such an impact on international student life."
One of Loo's highlights from his research experience was presenting at the Undergraduate Research Forum.
"I had never presented research before in that setting," said Loo. "This forum was a totally different environment for me, so preparing for it was really exciting."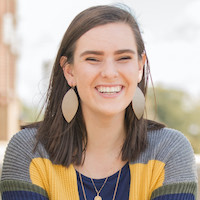 Lauren Haus
The Role of Internal and External Factors Which Influence College Students' Alcohol Consumption During a Global Pandemic
Primary presenter: Lauren Haus (Psychology)
Faculty mentor: Rose Marie Ward
After spending time in a research lab focused on alcohol consumption, sophomore Lauren Haus decided to expand her research to COVID-related factors. Haus hopes her research will help make better programs for those struggling with alcohol addiction, especially during the pandemic.
Haus also reflected on her easy decision to pursue a major in psychology and how that related to her research.
"I was lucky enough, coming into Miami, that I knew I wanted to go into psychology," said Haus. "As a kid, I really loved helping people, especially helping with mental problems and just checking in on friends. I really found comfort in doing that… so coming in I knew I wanted to do something in psychology."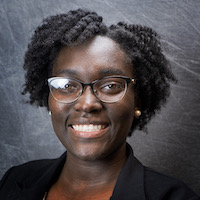 Ifeyinwa Okafor
Transformation of Food Insecurity Accessibility and Interventions During the Pandemic
Primary presenter: Ifeyinwa Okafor (Biochemistry)
Faculty mentor: Michael Conger
Senior Ifeyinwa Okafor's research started out as an immersion experience, which is a requirement for her minor in Global Health. Okafor volunteered at one of the local food pantries in Columbus, Ohio. Her research focused on food insecurity and how it has changed during the pandemic.
Okafor described the research process and how her experience was a bit more untraditional.
"Because of my immersion, I wasn't looking at anything specifically," said Okafor. "I was making observations everyday and kept a journal about what I did, what I saw, and what I thought was interesting. I would talk to the different clients that came through the pantry, as well as the workers there about how their process has changed due to the pandemic."
She emphasized how crucial it is to do research on something that you're interested in.
"Do research in things you enjoy," said Okafor. "Research in no matter what field you're in can be time-consuming, so make sure it's something that peaks your interest."
Bernadette Ebri
Applying the Integrated Model of Behavior to College Student Drinking Behavior During the COVID-19 Pandemic
Primary presenter: Bernadette Ebri (Biochemistry and Family Science)
Faculty mentor: Rose Marie Ward
Bernadette Ebri, a senior, was at first disappointed when her previous research idea became unattainable due to COVID-19. So, she changed gears and focused her research on drinking behavior among college students during the pandemic.
"I was really interested in coming back to Oxford, and I wondered what college partying at Miami was going to look like throughout the school year," said Ebri. "I thought this was a really cool way to learn more about it and dispel a lot of the myths; what I was hearing on the news about college students being really selfish, and those reasons for partying didn't really align with the experiences that I saw with my friends."
What she ultimately found extended past her research findings and taught her an unexpected lesson.
"In a very strange way, it was a practice in empathy for me," said Ebri. "I came to understand the Miami community a lot better than I had before. Where does this need to be social come from? And putting it into perspective made a lot of things make sense for me, and I think I was able to gain a lot of empathy."