Miami students connect with law schools at annual Law Day event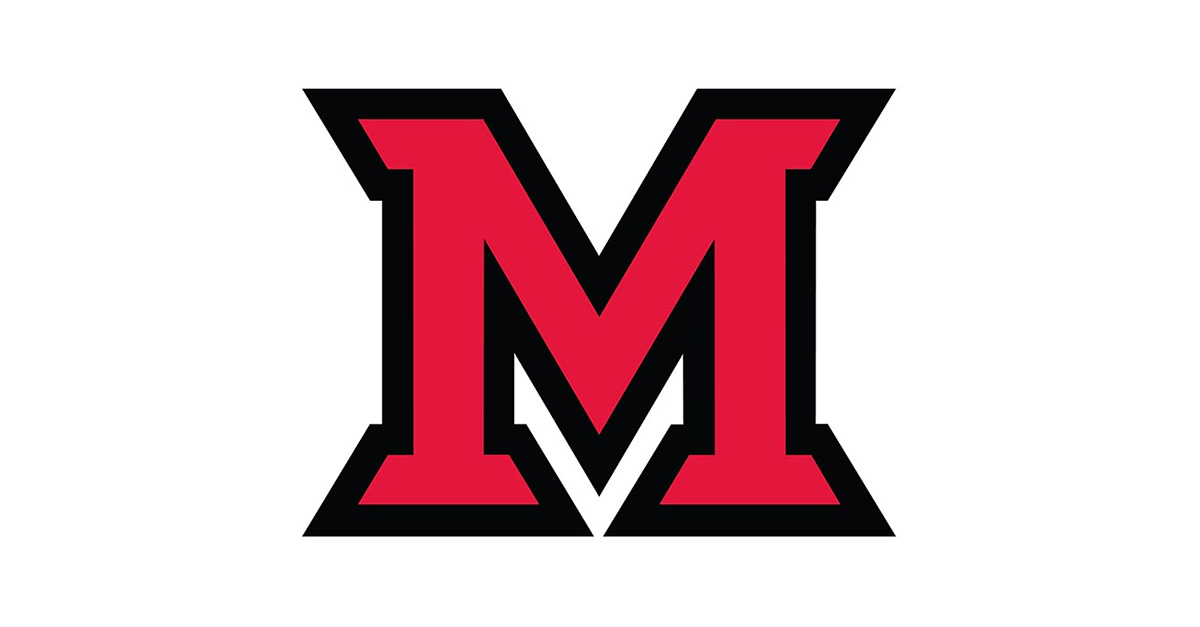 Oct 18, 2021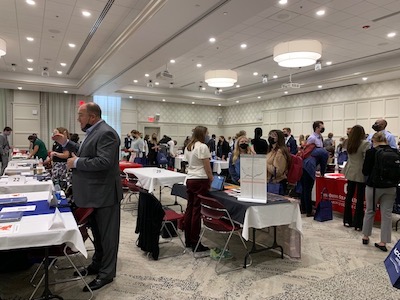 Miami students meet with law school representatives at Law Day Fair 2021.
Written by Jack Schmelzinger, CAS communications intern
On Wednesday, October 6, Miami University's Sue J. Henry Center for Pre-Law Education hosted its yearly Law Day Event at the Shriver Center on campus. The event is an opportunity for students to learn more about the law school application process and specific law schools they are interested in.
Spokespeople from 61 law schools made an appearance, representing a wide geographic area. The event featured law schools at Northwestern University, University of California Los Angeles (UCLA) and University of Michigan. Many Ohio schools were also represented, including Dayton, Ohio State and Cincinnati.
Maria Vitullo, the director of the Henry Pre-Law Center, considers the event a success, especially because it was held once again in person.
"This year we saw record student attendance at the Law Fair," Vitullo said. "I think students were excited to come out to meet with law school representatives face-to-face after a year of virtual interaction."
The first part of the event was a mock admissions panel, where students learned about the law school admissions process and saw examples of exemplary law school applications. Then students were able to ask the panel questions about specifics of the application process.
Collin Finn, a senior Political Science major from Portsmouth, Ohio, found the panel to be informative and helpful.
"As somebody that's submitting my applications within the next couple of weeks, it's really helpful to be able to see how they actually judge those applications … and get some ideas on how to tweak your application," Finn said.
After the panel, the students went downstairs for the Law Fair portion of the event, where they met with specific law schools. Each school set up tables with informative leaflets. The tables also had representatives ready to answer questions and connect with students.
"This was a great opportunity for students to learn more about law schools and interact directly with law school admissions deans and directors," said Vitullo.
Finn was able to ask the questions that really mattered to him at the event.
"I was personally really interested in what students do for housing at various places, and in information about financial aid," he said. "I actually set up a few visits with law schools I talked to too."
Senior Political Science major Cortez Collins appreciated the opportunity to connect with representatives from law schools during the fair portion of the event.
"I got to talk to the two schools that I wanted to go to," Collins said. "It was really good for me … I was able to give them a resume, and it's always calming to meet somebody in person rather than online, and hear straight from their mouth what I need to do to get into their school."