Humanitarian activist Sharon P. Holland discusses the philosophical distinctions between humans and animals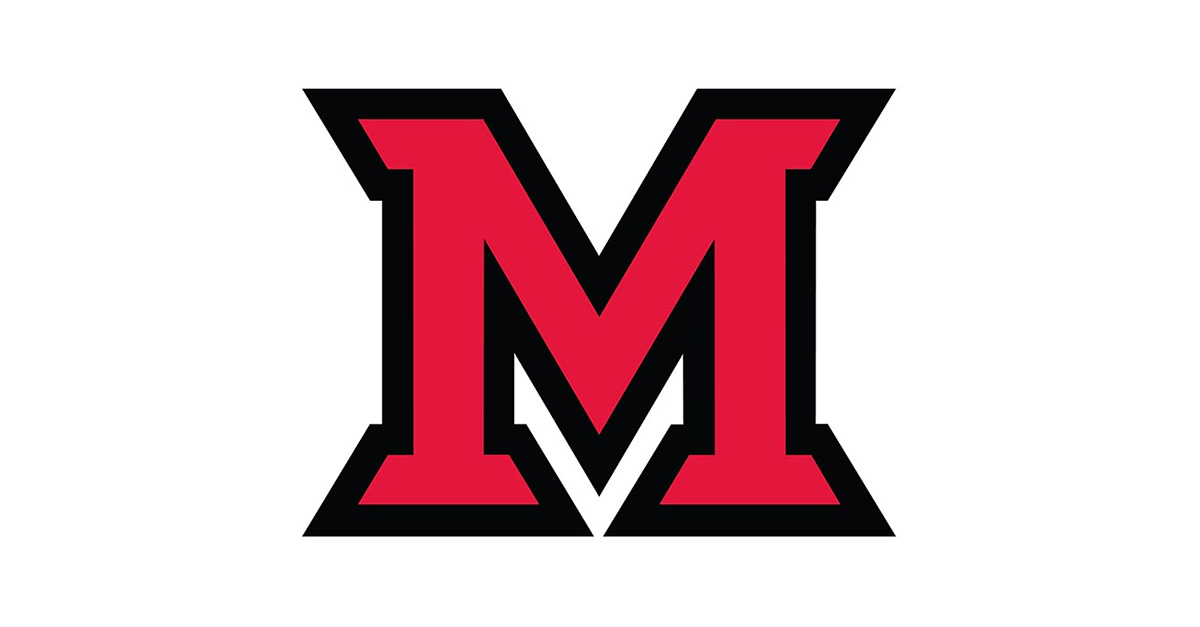 Nov 18, 2021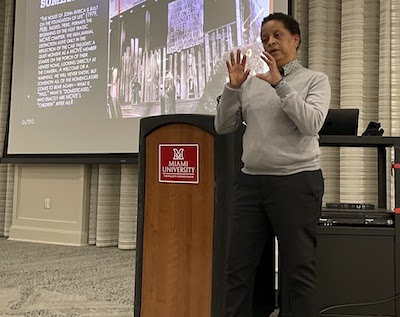 Sharon P. Holland addresses her audience in the Dolibois Room at Shriver Center.
Written by Julia Holzl, CAS communication intern
Sharon P. Holland, a professor in American studies at University of North Carolina Chapel Hill, visited Miami on November 4 to deliver a Humanities Center-sponsored lecture titled "A Black Feminist Consideration of Animal Life" in the Shriver Center.
After graduating from Princeton University, Holland went on to earn a Ph.D. in English and African-American studies from the University of Michigan. She is the author of the books Raising the Dead and The Erotic Life of Racism.
"I am not here to bring you what you already know, I am here so that we can become recognizable towards others," Holland told her audience.
Holland began her lecture by educating the audience about the backstory of writing her article, Vocabularies of Vulnerability, which seeks to think through relations among animal, human and Black(ness). She then moved on to point out that the captivity of animals poses a question of how humans live, and quickly transitioned into information about MOVE, a pro-animal and activism group.
Natural living on the MOVE
MOVE, originally called the Christian Movement for Life, is a communal organization founded in 1972 in Philadelphia by John Africa. It advocated for nature laws and natural living and was centered around the question, "How should we live as humans?"
"The MOVE conflict was a strange hybrid, a charged space at the intersection of race, modernity, class, nature, and culture," said Holland.
Holland explained how she worked directly with the archives of MOVE, but it became difficult to find footage of the compound due to COVID-19. She then shared that MOVE started as a protest against the caging of animals in the Philadelphia Zoo in 1972, but eventually became what it is known as today: an organization whose ideologies include Black liberation, environmentalism, and animal rights.
Holland wrapped up her lecture by explaining how MOVE was also passionate about reproductive rights within the organization.
Food for thought
Tyler Eyster, an English Literature major, said the notion of belonging was what stuck with him the most.
"I came to this talk thinking it would be about the practices and theory and mechanics of human-animal relationships," Eyster said, adding that he found the happiness and joy of MOVE to be its own kind of revolutionary action.
"This group, they don't always have to be serious," he said. "They're finding communal ways of being and finding ways of making life work for them, and the animals that they care about and love so much. Myself, and being interested in animal studies, I was just thinking about race and animality as being interconnected, just in our given historical moment, for my own kind of work."
Maddy Evans, an English Education and Creative Writing major, had similar thoughts.
"I thought the lecture was very insightful, and I learned about the MOVE group in Philadelphia, which I had never heard of before," Evans said. "It sort of relates to my English major because it was about looking at concepts we may have already known about through a different lens, which reading literature encourages."