Rodney Coates emphasizes the importance of representation in critical race theory educational policy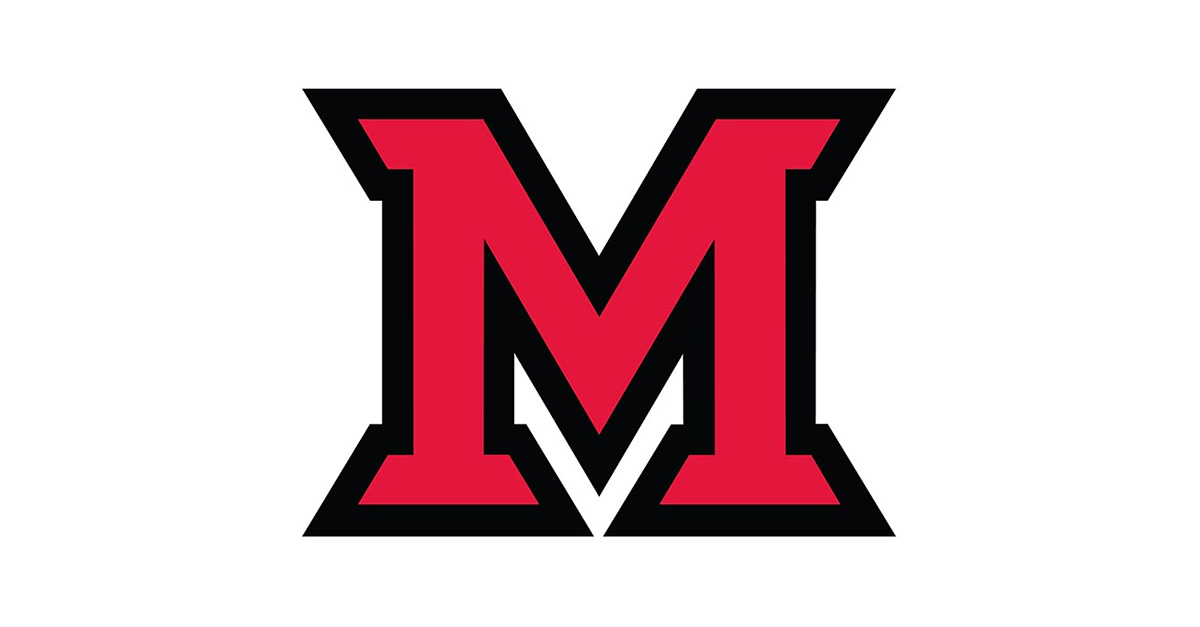 Mar 01, 2022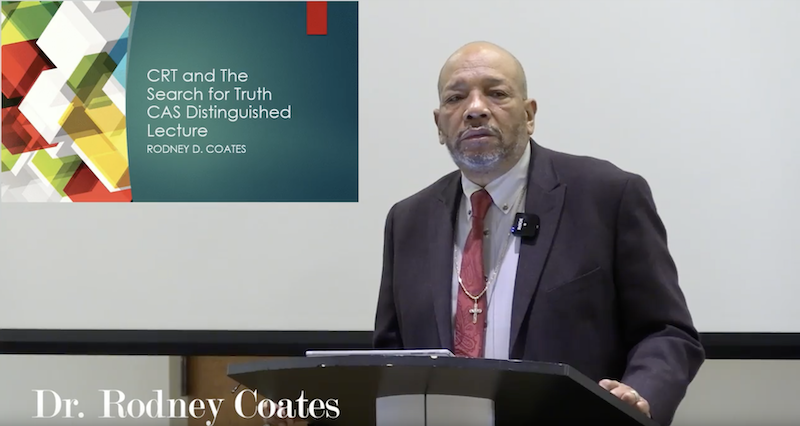 Rodney Coates addresses his audience at the start of his lecture
Written by Allison Haeger, CAS communication intern
Earlier this month, Rodney Coates, Professor of Global and Intercultural Studies, presented his lecture, "Critical Race Theory and the Search for Truth," as part of his receiving the College of Arts and Science's 2021 Distinguished Educator award. 
A faculty member at Miami University since 1990, Coates is a published essayist, poet, and editorialist. As a public sociologist, Coates makes sure his work has an impact across communities inside and outside Miami. One way he does this is by establishing under-represented students in their desired fields of STEM, business, and law.
"Rodney does the work, and no matter what the obstacles, he keeps showing up," said Renée Baernstein, Senior Associate Dean and Professor of History, during her introduction. "He brings his energy, his passion for educating and mentoring young people, his integrity, and his pursuit of a more just world."
Baernstein also shared a number of Coates' accomplishments, including his creation of a summer course for first-year student athletes and a variety of Miami courses in Black World Studies and Critical Race and Ethnic Studies.
"If you can make students feel like they're working too hard, and they still come back for more, that's a really good sign," Baernstein said. 
Baernstein also shared several quotes from students in praise of their professor. "'He opens our minds and allows us to think about society in a new manner,'" she read to the audience. "'He taught every student as an individual, because the class has something to teach everyone.'" And finally, she read, "'He pushes us outside our comfort zones.'" 
Outside the comfort zone
"Russia and Ukraine. Truckers in Canada. Black kid, 22 years old, gets shot on a couch. What do all of these events have in common?" said Coates as he began the lecture. "Try race, try ethnicity." 
In each of these instances, he explained, there is individual action supported by a system working against those being oppressed or killed. Critical race theory (CRT) aims to look past the individual prejudices of racism and focus on how our country's laws, practices, and educational institutions sustain racial inequalities.
"Racism is bias plus power," said Coates. "Too many people are trying to change the behavior, spending millions of dollars a year to change the hearts and minds of people, and you're not changing the structures, practices, and policies."
He added that police, economics, political, and educational systems all work together systemically to silence BIPOC (Black, Indigenous, and People of Color) voices, emphasizing that the solution starts with education.
"Until we change the structure of how we finance schools, from kindergarten all the way up, we're going to continue to see the patterns of poor education," said Coates. "Not only for poor Blacks, but for poor whites as well."
Accurate education
Coates questioned the impact that the polarization of truth has had on progress in CRT.
"If you look at one set of news, you are told that January 6 was a peaceful demonstration of American patriotism. If you look at another station, you are informed that it was a violent insurrection. What is truth?" he said. "The fact that individuals believe fervently that these two opposite definitions of reality are truth… when we've all seen the same video clips."
"One wonders how many other misperceptions of truth have occurred throughout our history when we didn't have videos and we didn't have cameras."
Coates then introduced the 1619 Project — a depiction of American history written from the perspective of Black people instead of what he described as the Eurocentric white male account (the "1776 Project").
The 1619 Project recognizes BIPOC as key creators of American society in positions of power and leadership. Coates discovered that inclusive pedagogies can de-racialize fields like STEM to give minority students appropriate representation in the material, leading to higher chances for success in the course.
Typically, Coates said, minority students "don't see themselves in these roles, in the teaching, on the other side of the equation. Everything reifies whiteness. Important parts of our present medical practices stem from talking to black midwives and Native American women who practiced medicine. Where's that history?"
Before ending his talk, Coates took time to answer questions from the audience, making sure he explained the content well, and striving to connect with each person in the room.
In response to a student's question, Coates asserted that enlightenment begins with reading. Two books he recommended are Ibram X. Kendi's How to Be an Anti-Racist and Isabel Wilkerson's Caste: The Origins of Our Discontents.
One of the parents in the audience asked Coates how they could help their children have the best education around CRT as possible, and Coates urged them to be active in their child's education, the school board, and remembering to vote.
"In high school, I need people to be grounded in history, grounded in mathematics, grounded in critical thinking. Then when they get to college, we can introduce them to higher level courses," said Coates. "MLK and Malcolm X were deep students of history, of social movements, and this is what we are failing to do today."
Read more about Rodney Coates on his faculty page.