Former Lithuanian president references her political experience while speaking on the ongoing Ukrainian crisis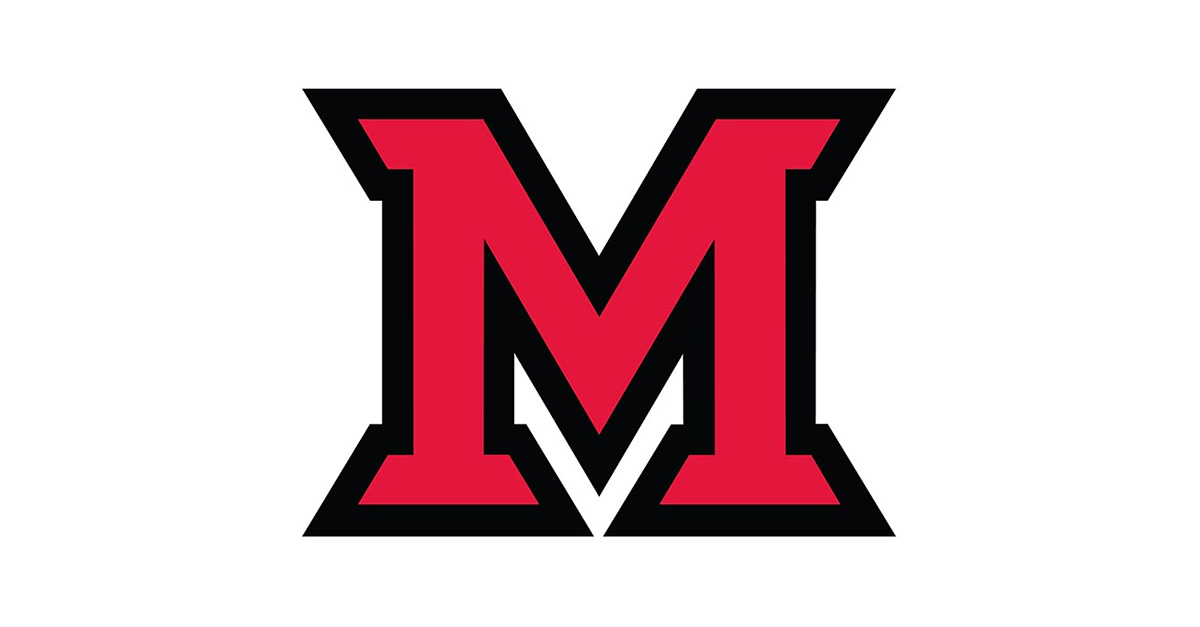 Mar 30, 2022
Written by Kate Reed, CAS communications intern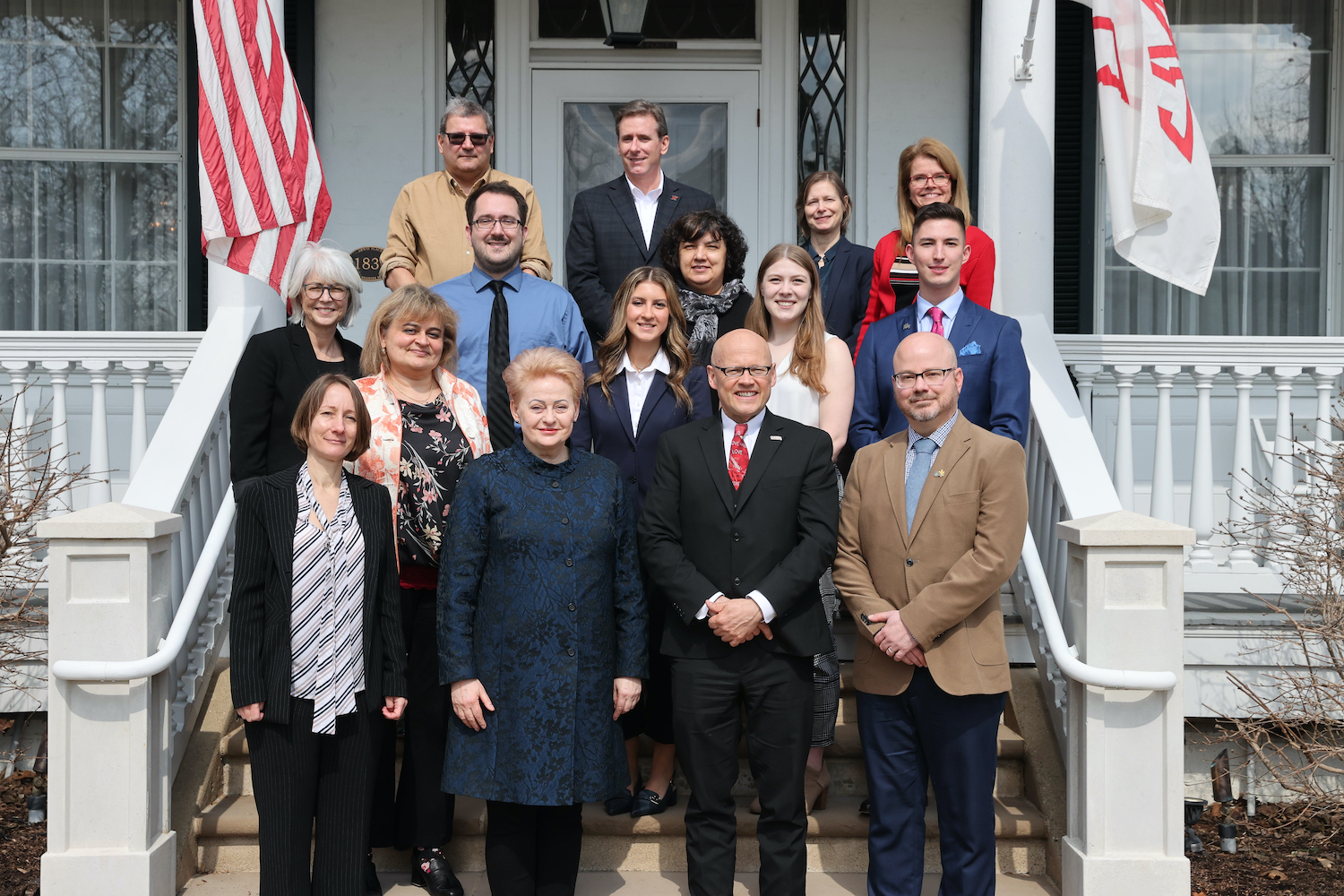 Faculty and students participating in President Dalia Grybauskaitė's lecture pose at Lewis Place on Miami's Oxford campus. Front row: Neringa Klumbytė, President Grybauskaitė, Miami President Gregory Crawford, and Stephen Norris.
Former Lithuanian President Dalia Grybauskaitė delivered the annual Havighurst Lecture on March 10, sponsored by the Havighurst Center for Russian and Post-Soviet Studies. Grybauskaitė spoke about the war in Ukraine and her political experiences as the leader of one of the Baltic states of eastern Europe.
The event was structured as an insightful dialogue led by Stephen Norris, Walter E. Havighurst Professor of Russian History and director of the Havighurst Center, and Neringa Klumbytė, associate professor of Anthropology and director of the Lithuania Program at the Havighurst Center who worked in Lithuania as a political and economic anthropologist. 
NATO and Russia
To begin, Norris asked Grybauskaitė about NATO involvement in Ukraine and what measures Lithuania, as a member of NATO, should take. 
"Economic sanctions are necessary but should not deter other actions," Grybauskaitė said. "They only rally Russian citizens behind Putin. I think what we've seen today in Ukraine is the fault of all of us, because we've gotten to a stage where Putin can terrorize Europe, the Ukrainian people, the world, and NATO. NATO is saying he will not escalate—but he will, without permission."
Klumbytė then asked about Lithuania defining Russia as a major threat since 2014 and Europe's potential future. Grybauskaitė outlined how Putin manipulated the West through energy, since the countries least critical of Russia imported the most Russian energy. She expressed that these countries felt shame for their actions, but it should not prevent them from fighting against Russia.
Norris questioned Grybauskaitė about the likelihood of a Baltic invasion and how NATO could be involved without utilizing nuclear weapons. 
"If you are against war, you're a weak link—which means Putin wins," Grybauskaitė said. "NATO must act instead of making promises about sanctions. We need to engage Putin militarily." 
Confronting Putin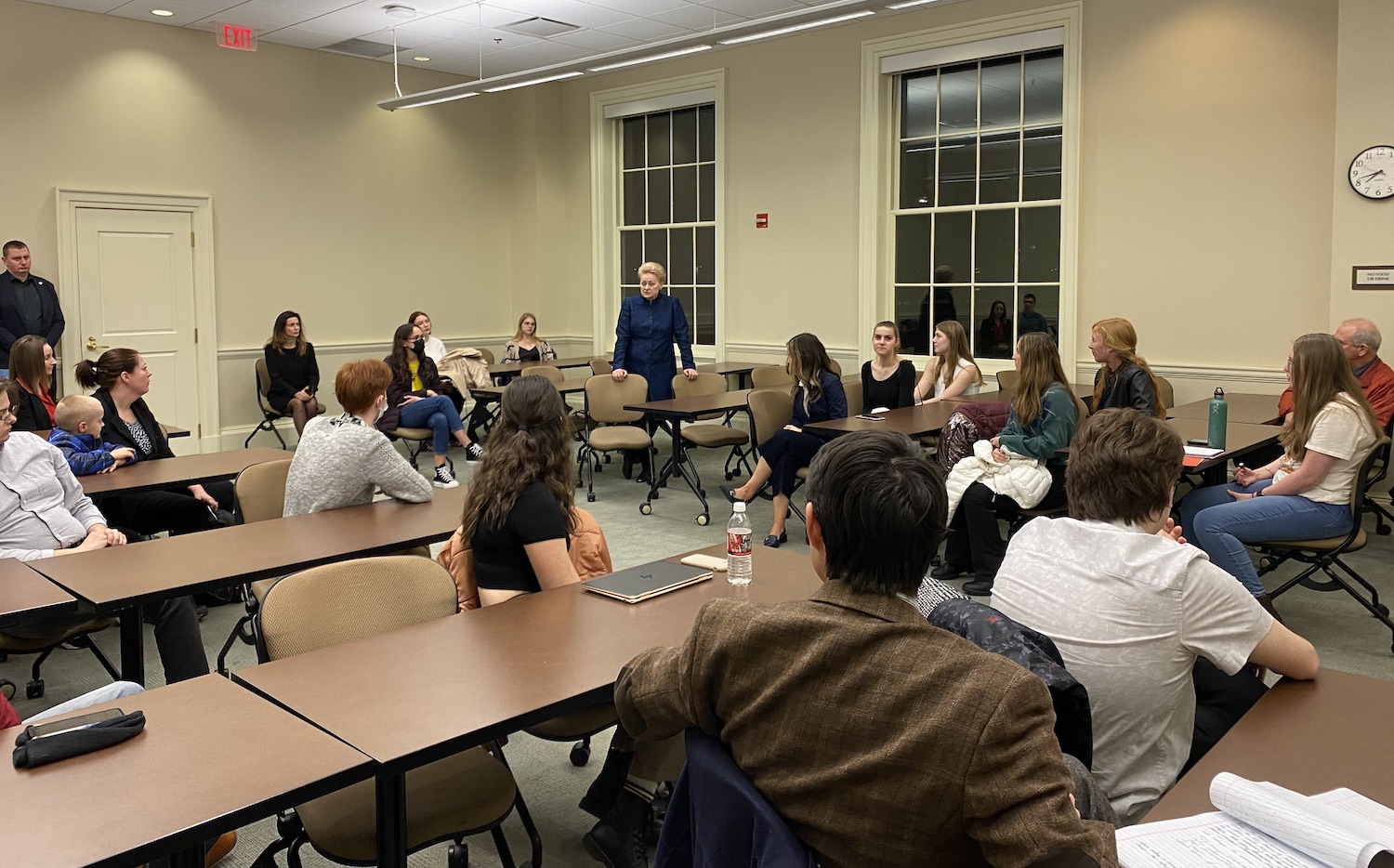 President Grybauskaitė speaking to Miami students.
The conversation shifted to the 32nd anniversary of Lithuania's independence and Grybauskaitė's interactions with Putin. She combined her political experience and knowledge of the region in order to honor Lithuanian political needs during her presidency. 
"If you do not have a knowledge base but continue forward with political action, it is useless," she said, sharing how she was threatened for defending Ukraine in 2014 and how she resisted Putin's psychological manipulation during a one-on-one meeting in 2010.
The dialogue ended by recognizing Grybauskaitė's major accomplishments during her decade-long presidency. She expressed pride in resisting Putin's influence and helping Lithuania become energy-independent. 
Audience responses
After the discussion, audience members had the opportunity to ask Grybauskaitė questions. 
One question came from staff member Oleksiy Kapustin, a Ukrainian refugee who had fled his country in 2014. He asked about the shelling of his hometown, Mariupol, two days prior and asked the former president about her opinion of Ukraine's future. 
Grybauskaitė responded by outlining how Lithuania typically handled Russian negotiations before adding, "nobody in the West could have expected that Ukrainian people are so strong in their sense of identity."
First-year student Arabella Schwarber, a double major in Political Science and Russian, East European, and Eurasian Studies (REES), said, "[Grybauskaitė's] dialogue gave a perspective on the Baltics that helped me realize their desire for more Western action." 
Junior Natasha Netzorg, a fellow REES major, agreed. "President Grybauskaitė is a formidable woman who made a compelling call to action," she said. "She is an excellent compass for what the world will be facing soon." 
Grybauskaitė's perspective invites Americans to take further action in supporting Ukraine and view global politics with a more critical eye. 
To learn more about upcoming events sponsored by the Havighurst Center for Russian and Post-Soviet Studies,
visit the website
.