Scripps hosts interactive symposium on developing sustainable volunteer programs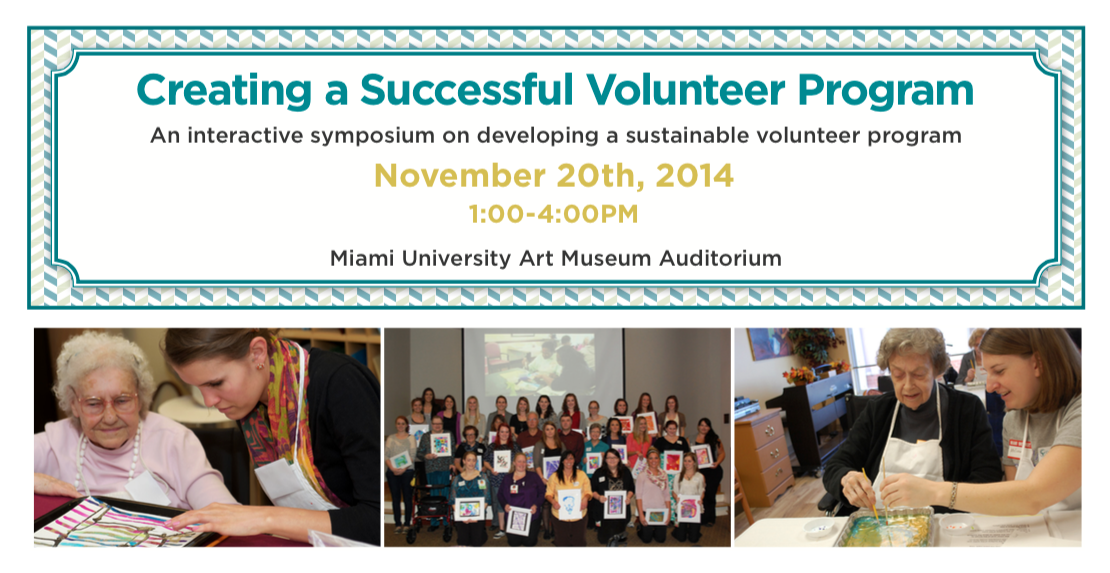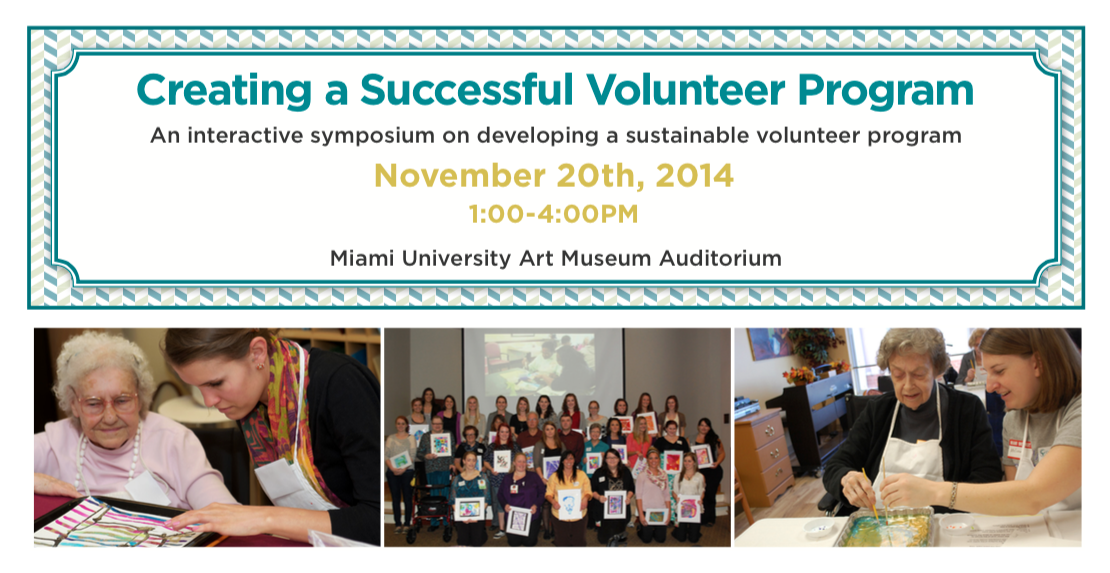 OMA utilizes hundreds of volunteers each year to support it's art-based program for people with dementia.
Oct 29, 2014
DOROT and The Opening Minds through Art (OMA) program at Scripps Gerontology Center, Miami University will host an interactive symposium on how to develop a sustainable volunteer program.
Sara Peller, LCSW, Associate Executive Director of Programs at DOROT will share the organization's strategies for developing a sustainable volunteer base and the organizational culture and structure needed to support a successful volunteer initiative. For the last three decades, DOROT has been an innovative leader in the field of aging services and volunteerism. DOROT manages over 7,000 volunteers who help address issues of social isolation and loneliness among older adults living at home.
Symposium Topics:
Developing a volunteer management plan
Volunteer recruitment
Interviewing and screening potential volunteers
Training and on-going support
Volunteer recognition
Guidelines for in-home visiting
Evaluation
Event Information
The symposium will be held November 20th from 1:00-4:00pm at the Miami University Art Museum Auditorium (801 S. Patterson Ave, Oxford, OH). This program is free and open to the public. The event is made possible by the National Center for Creative Aging. For more information contact Dr. Elizabeth Lokon.