Miami Faculty Receives Top Honor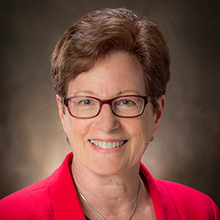 Dr. Suzanne Kunkel named 2015 Clark Tibbitts Award recipient
Mar 05, 2015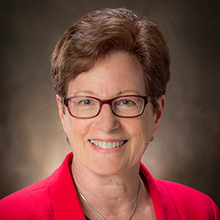 Miami University's Dr. Suzanne R. Kunkel received the 2015 Clark Tibbitts Award for her outstanding contributions to the advancement of gerontology as a field of study. Dr. Kunkel received the award from the Association for Gerontology in Higher Education (AGHE) at their annual conference in Nashville, Tennessee on February 28th. The award is the highest honor given by AGHE annually to educators, scholars, and leaders in the field.
"Dr. Kunkel is recognized throughout the world as a leading scholar in aging and gerontological studies," Jim Oris said, the Associate Provost for Research and Scholarship and Dean of the Graduate School at Miami. "This is a fitting honor for one of our top leaders and scholars at Miami University, and we are proud of her accomplishments."
Kunkel has served as Director of the Scripps Gerontology Center since 1998. In addition to her leadership and scholarly work at the Center, she has mentored scores of students while serving as a faculty member in the Miami University Department of Sociology and Gerontology for the past 24 years. Miami alumna Dawn Carr '09 noted that "As a doctoral student, Suzanne provided a supportive and loving environment, giving me the tools I needed to find my voice as a scholar and cultivate a passion for gerontological research."
Dr. Kunkel is a respected and notable researcher and scholar in areas of demography, global aging, long-term care needs of aging populations and the aging network. She has authored or edited nine books, 40 journal articles and book chapters, and more than 40 research reports and other publications. She has given more than 200 professional presentations. In his introduction of Dr. Kunkel for the Tibbitts award, Dr. Frank Whittington lauded "...Suzanne Kunkel's work as an observer and interpreter of the field of gerontology and as one of its foremost educators."
Kunkel's book, Aging, Society and the Life Course, co-authored with Leslie Morgan and entering its 5th edition, has introduced countless students to the study of aging since 1998. Some of those students first exposed to gerontology through this textbook have subsequently earned advanced degrees and are now educating others about social gerontology. Her recently published text Global Aging: Comparative perspectives on aging and the life course, co-edited with Frank Whittington and Scott Brown, is already providing a much-needed resource to faculty and will be introducing students to the important topic of global aging in years to come.