Charitable Words Supports Students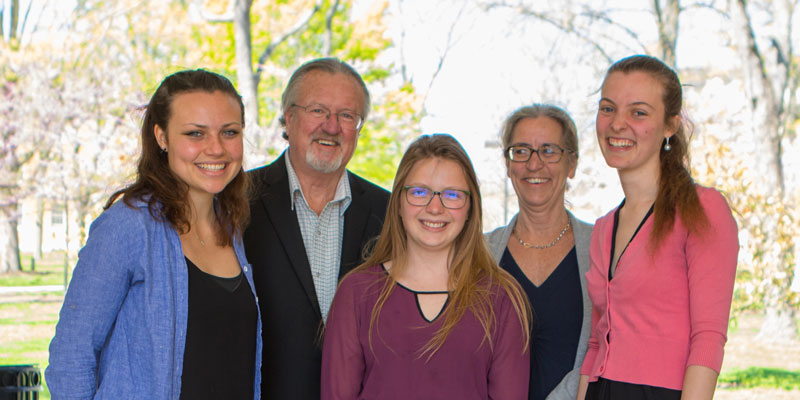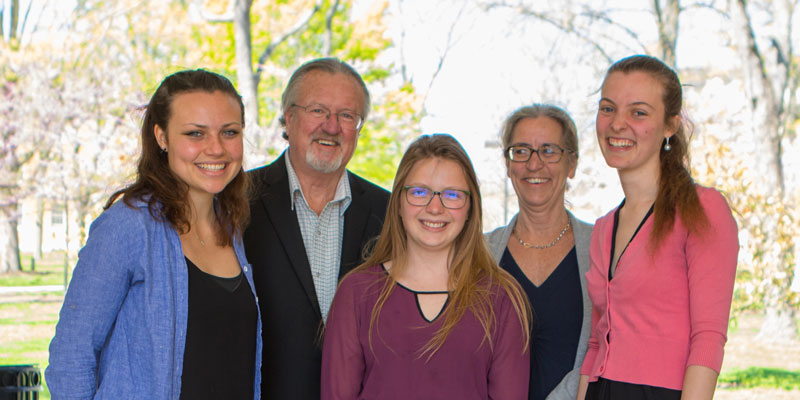 Tom and Maureen Callinan with the Miami University 2015 Charitable Words Scholars
May 01, 2015
Charitable Words
connects nonprofits with internships, advisors and resources to better their impact and best tell their stories. Charitable Words has been a valuable partner in education by sponsoring multiple scholarships each year for undergraduate students who work with older adults, especially at nonprofits. This partnership has supported our students in gaining valuable experience and supported nonprofits doing important work.
2015 Charitable Words Scholars
Kaitlin Moore
I am a senior at Miami University with a Zoology Major and an Aging and Health Minor.  My hometown is Perrysburg, Ohio.  Fall semester of my sophomore year, I started my first volunteer experience with Opening Minds through Art (OMA), an art program for people with dementia. I fell in love with the person-centered values of the program and the personal relationships I developed with older adults with dementia.  I have been a student leader with OMA for five semesters and this semester I will culminate my experience with OMA by being a student leader and a volunteer.  I have also volunteered with Snoezelen and am currently volunteering with Bird Tales, both of which are multisensory programs for people with dementia.  Next year, I will attend the Occupational Therapy Doctorate program at The University of Toledo.  As an occupational therapist, I will help older adults remain independent and living at home longer. 
Kellyn Czajkowski
I am a nature-loving foodie from outside Chicago,  in my third year pursuing a B.S. in Dietetics. Having an interest in Psychology, I was intrigued by the idea of working with people with dementia and excitedly signed up to volunteer for Opening Minds through Art (OMA). I continued my involvement as a student leader and before I knew it, OMA was guiding my career path choices. I have a passion for holistic health and believe creative, brain-stimulating programs like OMA are crucial to wellness. My plan for after graduation is to pursue a dietetic internship at a Veteran's Affairs hospital in order to become a licensed dietitian. I am moved and inspired by the impact OMA has on its participants and can't wait to continue my involvement through the rest of my time at Miami. 
Alexandria Predota
Alexandria Predota is a senior majoring in organizational communications and public administration, with a minor in gerontology. After graduation in May, Alexandria will be moving to Chicago where she hopes to find employment improving lives in the healthcare setting wherever possible. Throughout her time at Miami, Alexandria has volunteered with Opening Minds through Art (OMA) at Westover Nursing Home, Timeslips at the Knolls of Oxford, and interned with Liberty Nursing Center. She describes her love for older adults saying, "Slowing down to chat with each person has taught me many lessons about life, work, love, and optimism." She encourages others to get involved as well, noting that the getting to know people at the nursing homes has been very influential within her time at Miami.