Ohio's progress in long-term care services is considerable, but challenges remain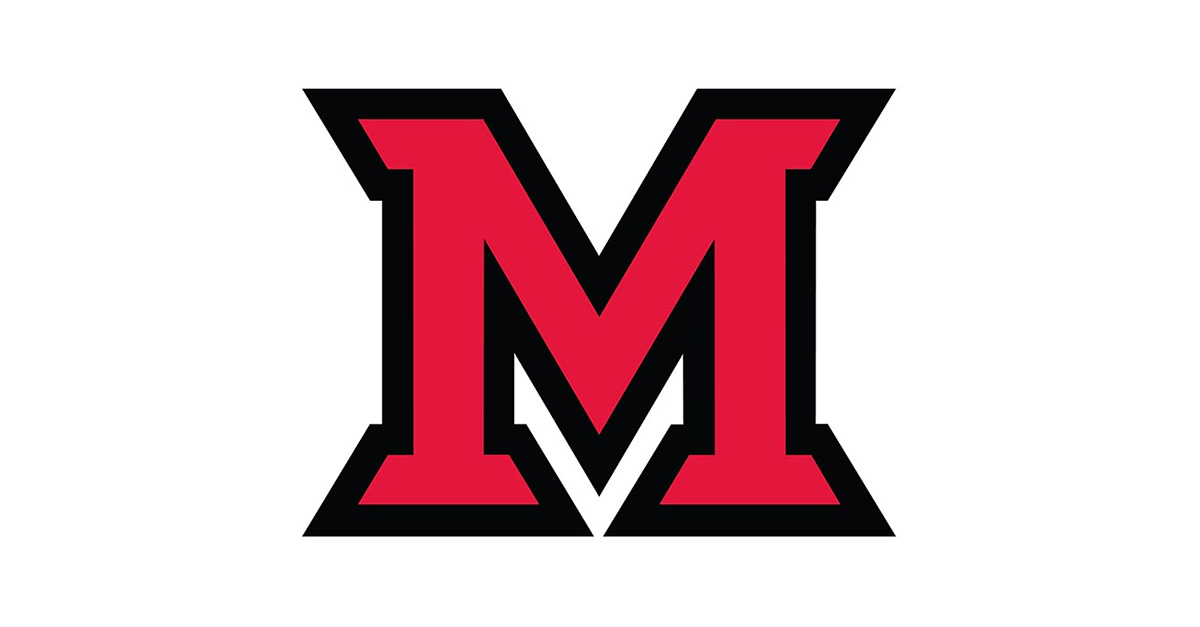 Jul 06, 2015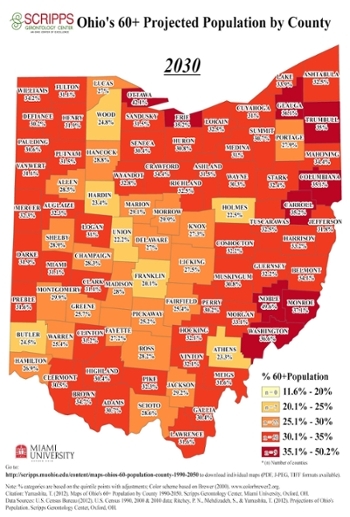 Scripps researchers' projected percentages of county populations
age 60 or older in Ohio in 2030.
With more than 2.5 million people over the age of 60, Ohio has the 7th largest older population in the country, and researchers at Miami University's Scripps Gerontology Center say policymakers, consumer groups and care providers need to get ready for unprecedented growth.

According to researchers at Scripps, Ohio's population of older people with physical and cognitive impairments resulting in severe disability will increase by 44 percent in just 15 years.

"The demographic changes are unprecedented in our state, and we need to make an effort to ensure Ohio has efficient and effective long-term services and support systems in place," noted Robert Applebaum, professor of gerontology at Miami and director of the Ohio Long-Term Care Research Project housed at Scripps. "Ohio has made considerable progress in its preparations for providing care for a growing older population, and now the challenge is to maintain the momentum as the state enters a period of even more rapid demographic change."

Among the findings in "The Road to Balance: Two Decades of Progress in Providing Long-Term Services and Supports for Ohio's Older Population," researchers at Scripps estimate the overall population growth in Ohio to be just 2 percent between 2010 and 2030. In that same time frame, the population of people age 60 and older will increase by 47 percent and the population of people age 85 and older will grow by 46 percent.

Among the recommendations in the study, researchers suggest the following:
Developing a plan for prevention and long-term preparation for individuals.
Using technology to help older people with disabilities remain independent.
Making environmental adaptations by preparing homes for tomorrow.
Establishing a strategy to recruit, retain and train a direct care workforce.
Continuation of Ohio's effort to right size the state's nursing home bed supply.
Building on the extensive county-based system of senior levies that are widespread across the state.
The 
research
 was supported by a grant from the Ohio Department of Aging and the Ohio Long-Term Care Research Project and funded by the Ohio Legislature.