Scripps Gerontology Center's latest grant tops one million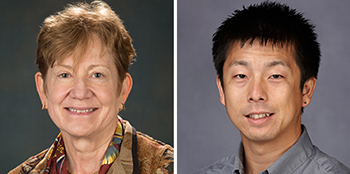 Jul 11, 2017
OXFORD, Ohio — Miami University's Scripps Gerontology Center has been awarded a $1.23 million grant from the U.S. Department of Education. Scholars will use the money to research skill proficiencies and lifelong learning activities of middle-aged and older adults.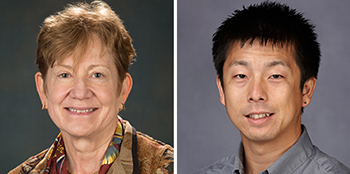 Phyllis Cummins and Takashi Yamashita
"Our research focus is on adults ages 40-74," said Phyllis Cummins, senior research scholar at Scripps. "This age group represents nearly half of the U.S. labor force, yet little is known about patterns of lifelong learning activities. In an increasingly global and technologically advanced society, lifelong learning is important to maintain skills necessary to remain competitive."
Cummins is the primary researcher on the project, A Mixed-Methods Study of Middle-Aged and Older Adults: Lifelong Learning, Skill Proficiencies, and Employment in the U.S. and Selected OECD Countries.
"The overarching goal of the project is to improve our understanding of how skill proficiencies are related to education, lifelong learning activities and employment," said Cummins. "The U.S. lags many developed countries in implementing policies to encourage participation in learning activities throughout one's life. Our project will provide valuable information to policymakers about the importance of lifelong learning."
The three-year grant, which started July 1, will use survey data coordinated by the Organization for Economic Cooperation and Development and collected by the National Center for Educational Statistics. U.S. data will be compared with that over several other OECD countries. The project is funded by the Institute of Education Sciences, the independent and non-partisan statistics, research and evaluation arm of the U.S. Department of Education.
"As a Miami University Gerontology doctoral program alumni, I am thrilled to be able to continue this important work with the Scripps Gerontology Center and my colleagues at Miami University," said Takashi Yamashita, co-principal investigator on the project.
Cummins is also the lead researcher on a $1.4 million grant funded by the U.S. Department of Education. She was recently recognized as the Researcher of the Year by the Ohio Association of Gerontology and Education.