Helping Ohio chart a course for long-term care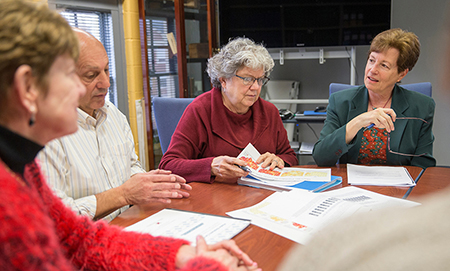 Jan 25, 2018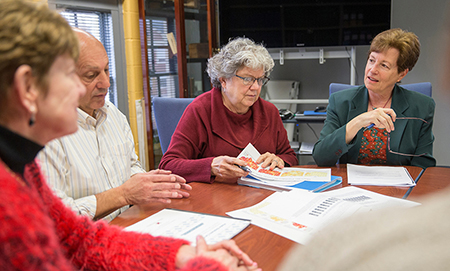 Scripps Gerontology Center researchers Phyllis Cummins, Bob Applebaum, Jane Straker, and Suzanne Kunkel
OXFORD, Ohio — For almost 30 years, Miami University's Scripps Gerontology Center has provided information to state decision makers through the Ohio Long-Term Care Research Project (OLTCRP), and a recent continuation of funding allows the partnership to continue.
"With more than 2.6 million people age 60 and older, Ohio ranks sixth nationally in the size of its aging population," said Suzanne Kunkel, executive director of Scripps Gerontology Center. "While a growing older population is a marker of societal advancement, such increases present pressing challenges for the state, particularly in the provision of long-term services and supports."
Established in 1988 by the Ohio Legislature, OLTCRP allows researchers to provide applied research, policy analysis, technical assistance, training and education to legislators, public administrators, service providers and the community.
"The job of the OLTCRP is to provide good data so we as a state and as individuals are better prepared in the event we need long-term services," said Robert Applebaum, project director and Scripps research fellow. "Our work has helped Ohio redesign its long-term care system to better reflect consumer needs and to do so in as efficient and effective manner as possible."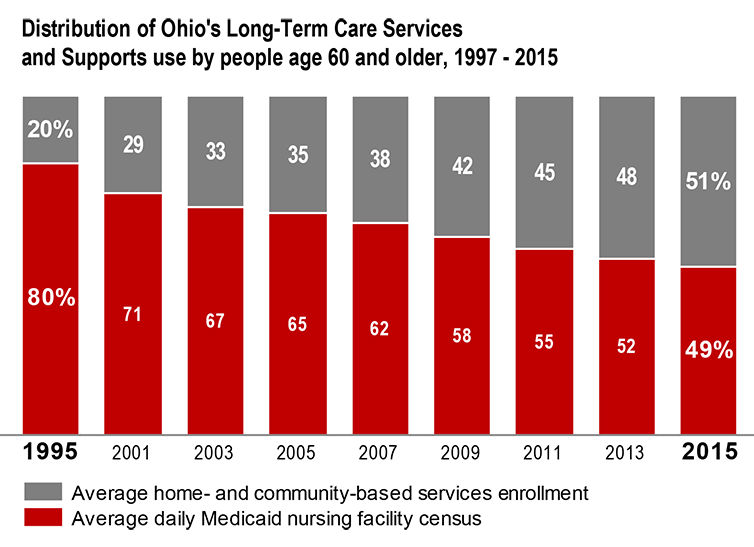 One example of the ongoing research is a 20-year project demonstrating how Ohio has rebalanced its system of long-term care by serving more elders with disabilities in the community rather than in a nursing home. The results of this study were recently cited as a national example of how states use data to improve public policy.
Research is disseminated in many formats to provide effective information to a variety of audiences. In 2017 long-term care reports and briefs were downloaded more than 14,000 times and the Ohio Population website had more than 11,500 page views. The OLTCRP also allowed Scripps to partner with the Ohio Department of Medicaid to draw $250,000 in federal matching funds for several state projects.