Miami's gerontology graduate programs host November open house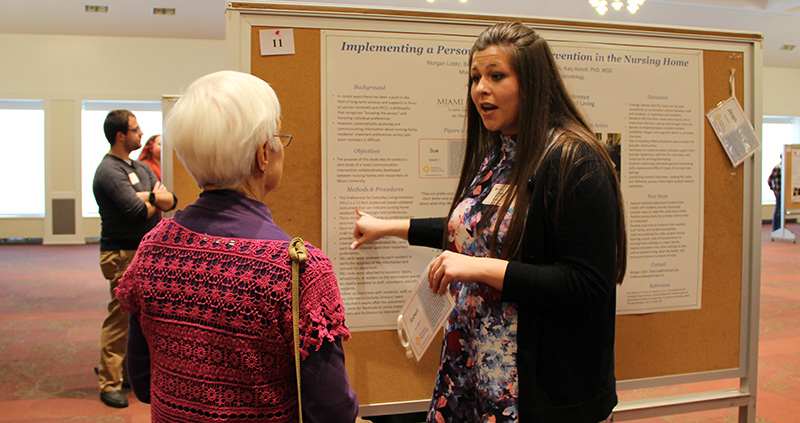 Sep 19, 2018
You are invited to campus to learn more about the Miami University graduate programs in gerontology!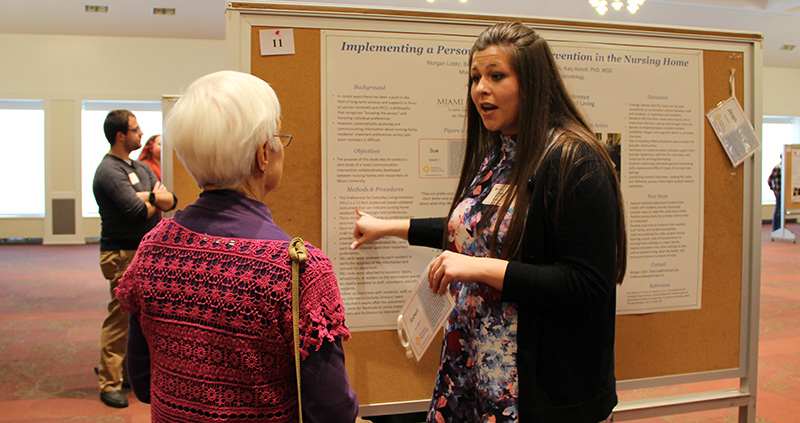 At the 2017 Graduate Research Forum a gerontology student discusses the implementation of a person-centered intervention in the nursing home.
On-campus open house
Friday, November 9, 2018
9:00 am – 4:30 pm
Included in the open house program:
Information about our programs and the application process
Presentations by gerontology faculty and graduate students working together on applied research projects on aging
A gerontology class
Meetings with Master of Gerontological Studies and Social Gerontology doctoral program students
Tours
Lunch at the Armstrong Student Center
Miami University Graduate Research Forum student presentations
To reserve your spot email mayberps@MiamiOH.edu by October 31. You may also call 513-529-8948 for more information.