Julie Kaminski Named 2019 Cottrell Alumni Award Recipient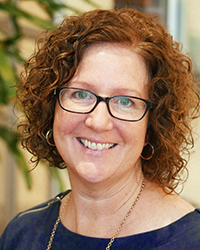 Feb 04, 2019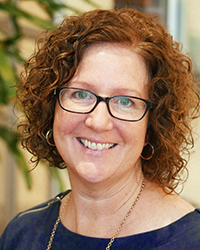 The W. Fred Cottrell Distinguished Alumni Award recognizes Miami University gerontology graduate student alumni for outstanding leadership in the field of aging.
Julie Kaminski earned the Master of Gerontological Studies degree in 2000. Since then she has served as executive director of retirement and housing communities, and CEO of LeadingAge Nebraska, the state association of non-profit providers of senior housing and services.
Julie is currently the Senior Vice President of Operations and Chief Operating Officer of Immanuel, headquartered in Omaha, Nebraska. Immanuel owns and operates 14 independent living, assisted living and long-term care retirement communities on eight campuses and three PACE® Centers in Nebraska and Iowa. Julie is also a member of the Miami University Gerontology Alumni Advisory Group.
On March 19 and 20, Julie will be on campus to speak with gerontology students about her work and insights about leadership in the field of aging. She will be honored at a reception on Wednesday, March 20, 5:00 - 6:30 pm in the Marcum Center. All friends of the Scripps Gerontology Center are welcome, and gerontology program alumni are especially encouraged to attend.
RSVP to Scripps@MiamiOH.edu or 513-529-2914 if you plan to attend.