Unique program model for monitoring guardianship in Stark County Ohio is promising.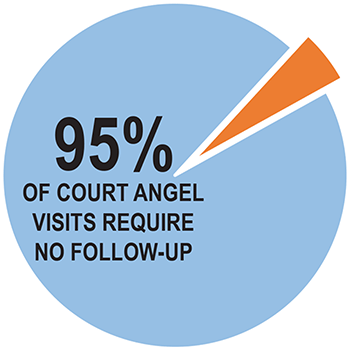 Court Angel Volunteers monitor the well-being of more than 1,800 persons under guardianship in Stark County, OH.
Feb 13, 2019
OXFORD, Ohio — A recent report from Miami University's Scripps Gerontology Center evaluates Stark County Court Angel Program.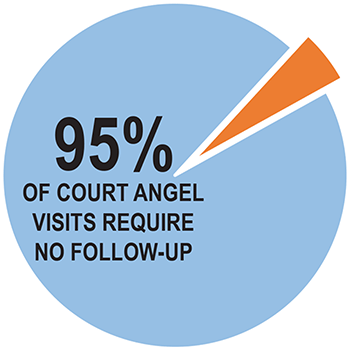 The Stark County Probate Court Angel Program is the first volunteer-based monitoring program by a probate court in Ohio. It is designed to confirm the well-being of persons under guardianship. Scripps researchers recently conducted an evaluation of the program and have published a report that describes the program, highlights the evaluation findings, and provides advice for other counties who may want to start a Court Angel program.
"This research demonstrates that the Court Angel Program is an extra layer of support for persons under guardianship," said the Honorable Dixie Park, Stark County Judge. "I am very grateful for the work completed by the volunteer Court Angels and for the Guardians who diligently ensure the safety of our most vulnerable citizens in Stark County. The grant from the Administration for Community Living was instrumental in the expansion and heightened awareness of the Court Angel Program."

The evaluation project also provided valuable real-world experience for Miami social work graduate student Amy Daily. "Involvement in this project has been a great experience to learn more about adult guardianship and volunteer monitoring programs," said Daily. "While assisting in the evaluation study, I learned how integral volunteers are for the operation and sustainability of programs like this. I am grateful for having had the opportunity to learn more about the Court Angel Program."

The full report and research brief are available online at MiamiOH.edu/ScrippsAging/Publications

If you are interested in volunteering with the Court Angel Program, contact Stark County Probate Court Judge Dixilene Park at 330-451-7752.