Jennifer Kinney named Ohio Association of Gerontology and Education (OAGE) 2019 Educator of the Year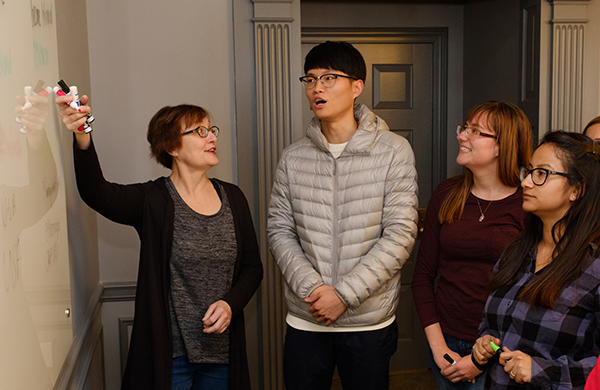 May 07, 2019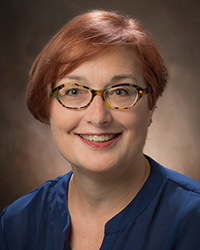 Jennifer M. Kinney, PhD, professor and director of graduate studies, department of sociology and gerontology and Scripps Gerontology Center research fellow
The OAGE Educator Award recognizes individuals in Ohio's educational institutions who use educational programs to improve services to older adults in Ohio or advance gerontological education and training for students and practitioners.
As a professor of gerontology Kinney has taught nearly 40 different courses on aging in her career, from undergraduate introductory classes to doctoral research courses. To date, she has chaired and/or served on fifty-eight masters theses committees; thirty-one doctoral candidacy exam committees, and nineteen dissertation committees. Kinney's personal approach to student development was highlighted in her nomination letter.
"Dr. Kinney is accessible and responsive when students need her guidance. She is supportive and even-tempered, even when she might be busy. She is level-headed, helping to tame the occasional harried graduate student. She advises teaching assistants on how to manage classroom challenges. She conducts professional development seminars for graduate students, helping them understand the rigors of the academic interview and how to prepare for the job market. She is an excellent teacher, but her skill and interest in developing her students go far beyond the classroom." Sarah Boehle, PhD, social gerontology, Miami University 2015
Kinney is very active in the Ohio Scholars in Aging program, and works closely with the Ohio Department of Aging to provide unique career development opportunities for gerontology students across the state of Ohio. She has mentored and developed dozens of advanced degree gerontologists who are serving older adults and their communities across the nation and around the world.