Executive Director Suzanne Kunkel, Ph.D. and O'Toole Family Professor and Scripps Research Fellow Kate de Medeiros, Ph.D. awarded first place in the American Journal of Nursing 2020 Book of the Year Award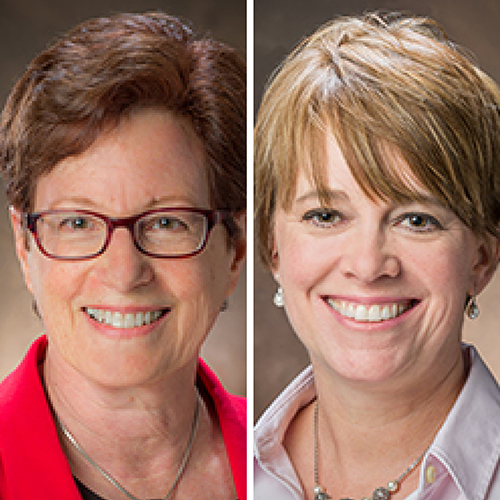 Jan 11, 2021
Scripps Executive Director Suzanne Kunkel, Ph.D. and O'Toole Family Professor and Scripps Research Fellow Kate de Medeiros, Ph.D. were awarded first place in the American Journal of Nursing (AJN) 2020 Book of the Year Award.
Their book titled "Global Aging: Comparative Perspectives on Aging and the Life Course, 2nd Edition" won first place in the Gerontologic Nursing category.
The AJN Book of the Year program is an esteemed and prestigious competition in which the best in nursing publishing are chosen by a panel of judges who are experienced and well-established in the healthcare community. Awards are given for first, second, and third places across 20 categories.