2nd Annual Maude's Awards Winners Announced Including Opening Minds through Art from Oxford, OH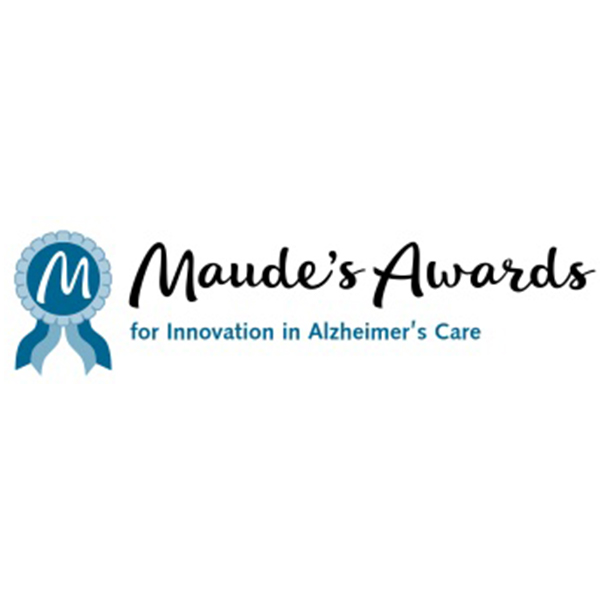 Sep 15, 2021
SEATTLE, WA – The 2nd Annual Maude's Award Recipients are announced today. Three organizations will each receive $25,000 and five individuals will receive $5,000 each.
Maude's Awards was created to enrich the quality of life for persons living with Alzheimer's disease and related dementias and their care partners. It provides monetary awards to organizations and individuals for innovations excelling in one of the categories of care found here: The Awards – Maude's Awards (maudesawards.org)
One of the Organizational recipients is from Scripps Gerontology Center at Miami University in Oxford, OH, called Opening Minds through Art (OMA).
Opening Minds through Art (OMA) is an evidence-based, intergenerational art program for people living with dementia that has been replicated in over 200 communities in North America. OMA provides those living with dementia opportunities to connect with students and to experience joy through creative explorations. These opportunities include weekly intergenerational abstract art-making sessions pairing nursing home residents with students, and Zoom sessions that connect college students with people living with dementia and their caregivers.
Director of OMA Elizabeth "Like" Lokon, Ph.D., said, "OMA is honored to be selected for this award. This prize will help us develop a web-based application of OMA that we are calling ScrippsAVID (Arts-based, Virtual, Intergenerational, and Dementia-friendly) so that we can reach more people and continue to build intergenerational friendships through art-making."
Maude's Awards was created in 2019 by Richard Ferry (Co-Founder of Korn-Ferry International) in honor of his beloved wife of 65 years. In 2013, Maude was diagnosed with dementia. Now as a loving care partner and tireless advocate, Richard continues their journey together by discovering and sharing innovations that speak to the challenges and needs of persons living with dementia and their care partners.
Maude's Awards are for achievement, as opposed to grants for future programs. The intent of Maude's Awards is to reward programs that have demonstrated success.  The nominated program must have been active in 2020 or the year prior. If the program is currently active or recurring, it must have completed 1 year of operation, or enough time to demonstrate success.
For more information, visit:  https://maudesawards.org/2021-awardees/

The full list of recipients is as follows:
Organizations ($25,000)
Opening Minds Through Art (OMA) at Scripps Gerontology Center, Miami University(Oxford, OH) – Making Connections Category
Giving Voice Initiative (Bloomington, MN) - Making Connections Category
Duet: Partners In Health & Aging (Phoenix, AZ) – Supporting Care Partners Category
Individuals ($5,000)
Fayron Epps (Atlanta, GA) – Making Connections Category
Diana Blackwelder (Washington DC) – Making Connections Category
Laurette Klier (Lyme, CT) – Making Connections Category
Mary Beth Riedner (Elgin, IL) – Making Connections Category
Carol B. Amos (Hockessin, DE) – Supporting Care Partners