Partnership with AARP leads to over 1,500 media hits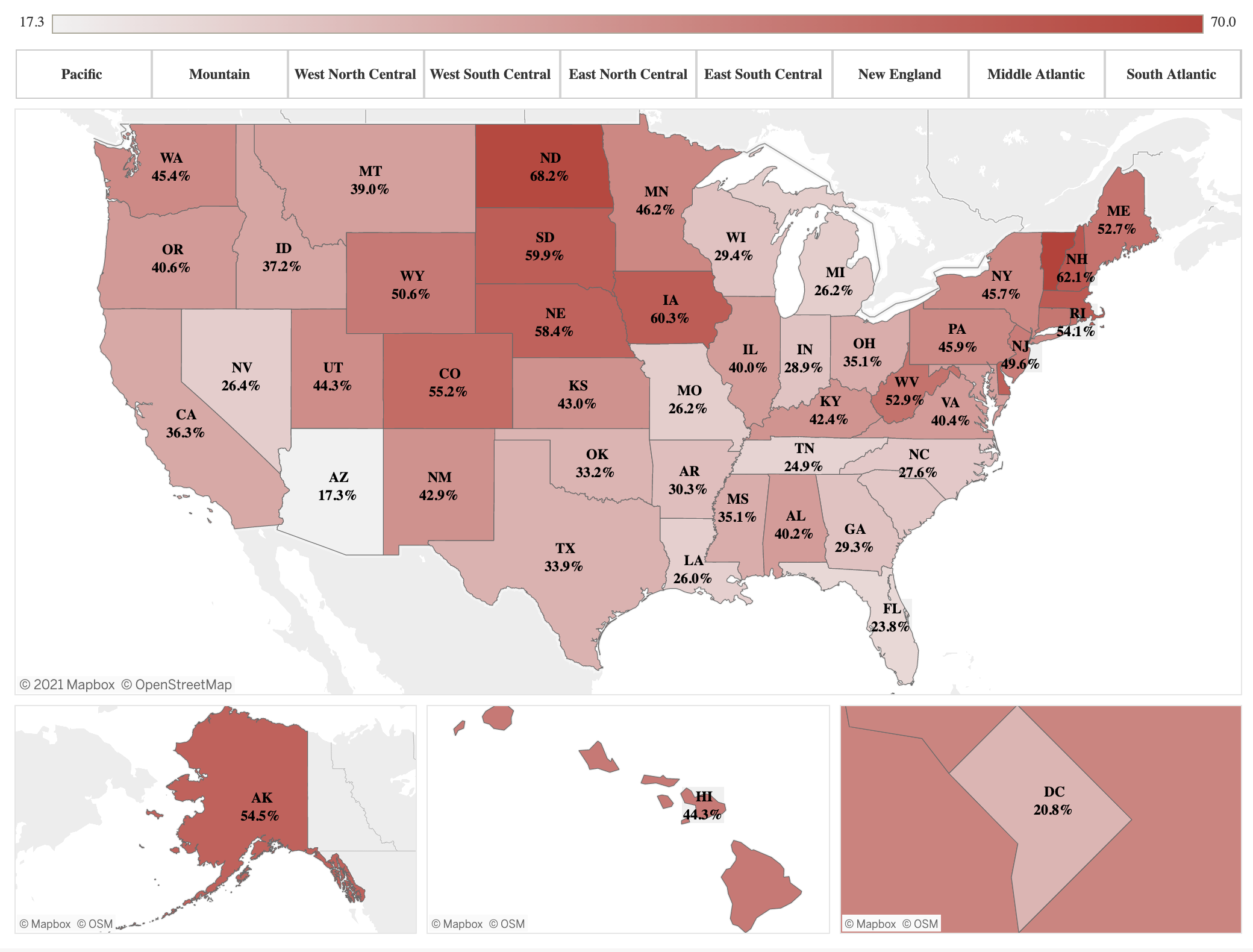 Dec 21, 2021
Nursing home residents have been dramatically impacted by COVID-19, with more than 35% of all deaths from COVID-19 occurring in our nation's nursing homes. Scripps Gerontology Center in collaboration with the AARP Public Policy Institute (PPI) created the AARP Nursing Home COVID-19 Dashboard. This dashboard provides critical data to track and monitor COVID-19's impact on nursing home residents across the nation. 
Using facility data collected by the Centers for Medicare and Medicaid, they constructed national and state nursing home metrics on five categories: resident cases and deaths, staff cases and deaths, personal protective equipment, worker shortages, and vaccinations. The AARP/PPI dashboard allows users to quickly see short and long-term trends of these categories across the country. 
Research Scholar Ian "Matt" Nelson, Co-Principal Investigator of the AARP COVID-19 State Long-Term Care Dashboard project explained, "When we first came across this opportunity, we thought, 'how can we use this national and publicly available data on over 15,000 nursing homes to give users useful and timely information about the impact of COVID virus on their states' NH residents and staff?'"
The online dashboard was the answer. Since its August 2020 release, the dashboard's national and state data have been the subject of over 1,500 news articles nationwide.
"The reach of this project has been phenomenal. It's great to see our collaboration with AARP PPI actually making a difference on such a large scale," said Co-Principal Investigator Dr. Jane Straker.
The dashboard is updated monthly and is available on AARP's website.