Opening Minds through Art (OMA) receives funding from The National Endowment for the Arts to develop ScrippsAVID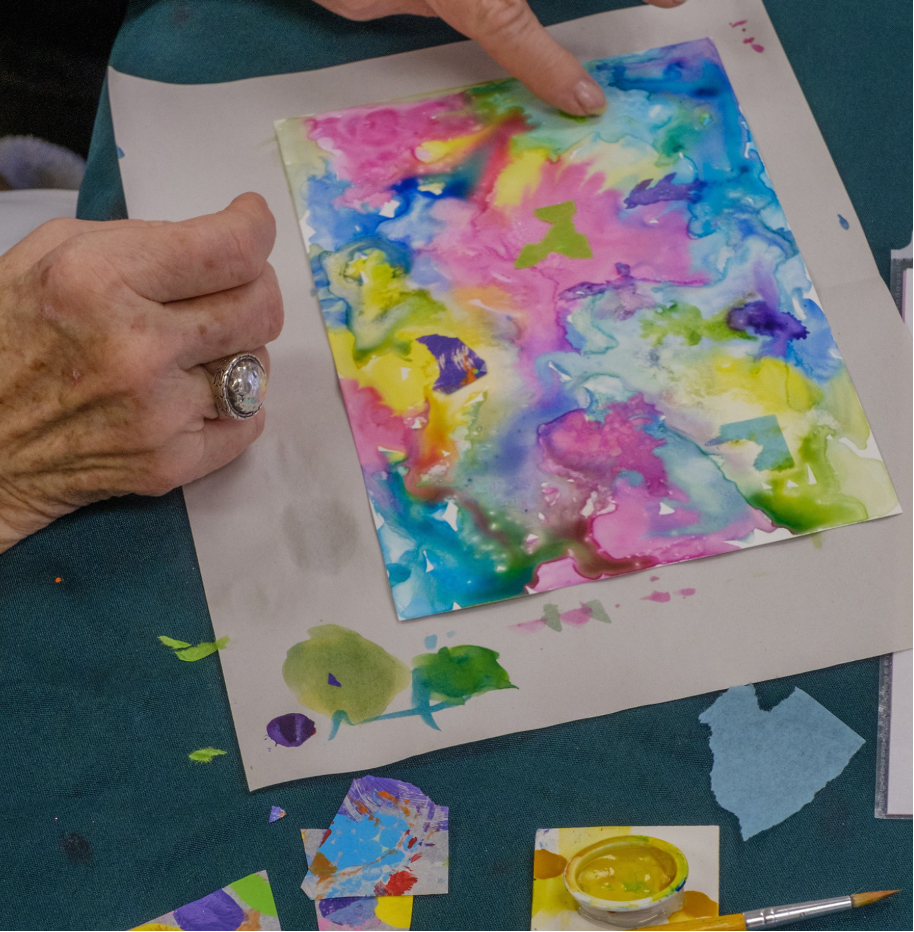 May 18, 2022
The new app will provide people, including those living with dementia, intergenerational connections through creative expression
Opening Minds through Art (OMA) at Scripps Gerontology Center has received $20,000 from The National Endowment for the Arts (NEA), an independent federal agency that is the largest funder of the arts and arts education in communities nationwide. This funding will allow OMA to build ScrippsAVID (Arts-based, Virtual, Intergenerational, Dementia Friendly), a video-chat platform that connects older adults with younger people through sharing art, music, stories, and poetry.
ScrippsAVID will pair older adults with and without dementia, living at home or in nursing homes, with someone younger–typically college or high school students. After an orientation, people will be matched based on mutual availability. Although its simple design is geared for people living with dementia, anyone will be able to use ScrippsAVID at no cost. 
"The COVID-19 pandemic posed a challenge for OMA, the in-person foundation for ScrippsAVID. How can we build relationships through art-making when we cannot be together in the same space?" Director of OMA Elizabeth "Like" Lokon questioned.
Starting in March of 2020, OMA began exploring solutions to this issue. "We tested different models, from big Zoom groups to small groups using breakout rooms to one-on-one Zoom meetings," Lokon explained. "After four semesters of tweaking, we found an effective virtual format that became the foundation for developing ScrippsAVID."
The pandemic increased social isolation and loneliness for many of us, regardless of our age or living situation. ScrippsAVID will aim to reduce loneliness by providing access to art sharing via video chat. A research component measuring reduction in loneliness is an integral part of the ScrippsAVID project. 
"The goal remains the same, to make art together as a way of connecting people across generations because social engagement and creative expression are critical in promoting physical and mental health," Lokon said. "This is especially vital for people living with dementia."
To learn more about the OMA program, visit ScrippsOMA.org.