Executive Director of Scripps Gerontology Center Suzanne Kunkel to retire after 42 years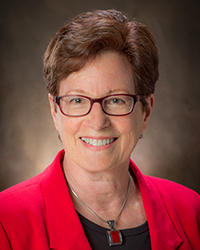 Jun 07, 2022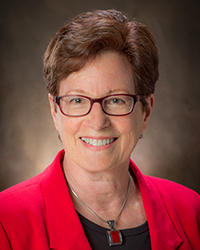 After 42 years at Miami and 24 years as the Executive Director of the Scripps Gerontology Center, Suzanne Kunkel, Ph.D. is retiring from her faculty and administrative positions.
"I've worked with Suzanne for more than 30 years." said Director of Research Jane Straker. "She is always the hardest working person in the room, and she never saw an interesting question that she didn't want to answer."
As a Distinguished Professor, Kunkel holds many individual accomplishments. She has been Principal Investigator or Co-PI on externally-funded projects totaling more than $7.5 million. Her publications include: 3 books (one of which is in its sixth edition) and several edited volumes, 11 book chapters, more than 120  journal articles, book chapters, and research reports and monographs. Kunkel has given more than 100 presentations at professional meetings and has held leadership positions in several professional organizations.
Some of her most rewarding experiences have been in the classroom and mentoring graduate students. "I love that Suzanne always gave me enough time and space where I could experiment with my research knowledge and skills and learn from my own mistakes. Besides being a great academic mentor, she was caring, always there to lend a listening ear, and offer emotional support," Social Gerontology Ph.D. candidate Usha Dhakal explained.
In addition to personal achievements, Suzanne is grateful to have had the opportunity to work with colleagues to bring Scripps into an era of exceptional grant productivity, and a state and national reputation for work that makes a difference in the lives of aging adults, their families, and their communities. Scripps was recognized by the Ohio Department of Higher Education as a Center of Excellence and has been one of Miami's top performers in the receipt of external funds.
In the academic literature, public media, professional associations in gerontology and in the halls of the Ohio legislature and the U.S. Congress, the reputation of Scripps has grown under Suzanne's leadership. Scripps enters its second century this year and Suzanne has positioned the organization well for the next hundred years of research and service.
"I can always count on Suzanne for always having the best interest of Scripps at heart," said Director of Finance and Operations Cheryl Johnson. "She has an incredible amount of knowledge when it comes to gerontology, she is committed to excellence at every level, and is deeply invested in the success of our organization."
Following retirement, Suzanne is looking forward to spending more time with family (especially grandkids!), learning more about the hundreds of rocks she has collected from nearly every trip she has ever taken, and going to the grocery store on a weekday.  She is also enthusiastic about returning to Scripps part-time to continue work on her externally funded research projects.
A reception will be held in the Scripps Library (Upham Hall 396) on June 17. Please stop by anytime between 3-5p.m. and celebrate this important time.