Heather Burich (Class of 2019)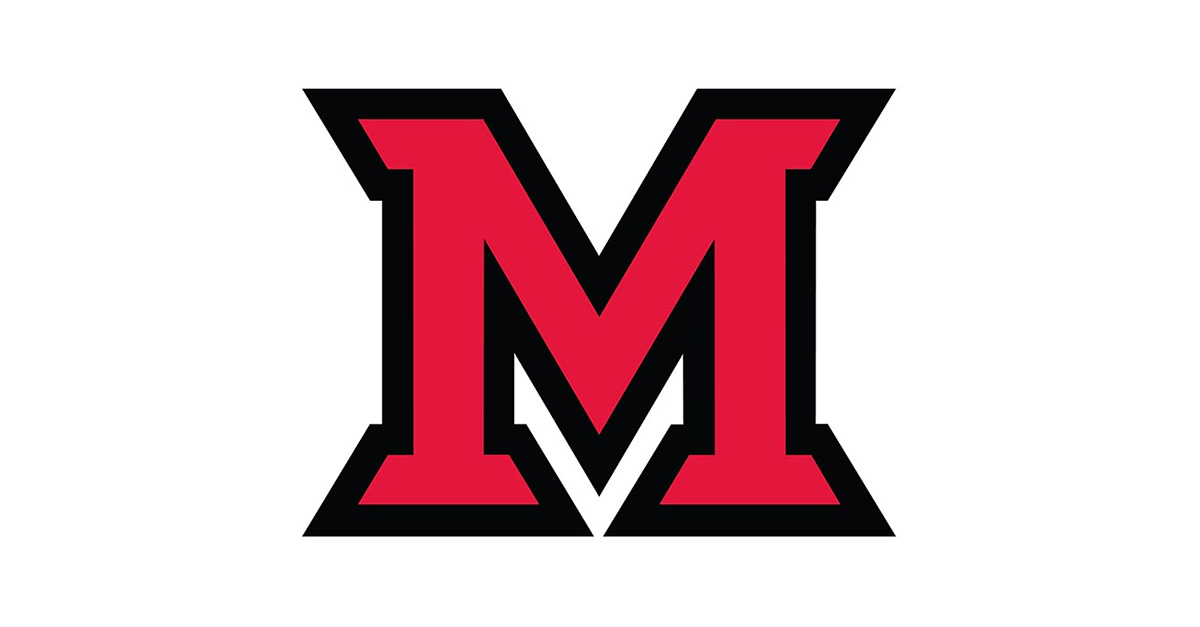 Jun 01, 2017
honors sophomore History major
minor in Art History
from Deerfield, IL
Altman Undergraduate Fellow (2016-17)
College of Arts and Science Ambassador and Undergraduate Associate
research on mental illness in 19th century portraiture
"Don't listen to other people who tell you that the humanities are a waste of time. Passion is what will get you where you want to be in life, and I have found that and more studying the liberal arts!"
Why Miami?
"In high school I always struggled with how much I could push and challenge myself. I have always loved history, but I had been told that the only worthy fields to go into were math and science, which I had never really excelled at. During my senior year, I took AP European history and fell in love with it, so I told myself, 'Yes, this is definitely what I want to study!' Then, when I started looking at colleges, I noticed that Miami had a wonderful history program within the College of Arts and Science. I emailed a couple of the faculty with some questions, and they were more than happy to talk to me. Miami's Department of History really seemed to shine above and beyond the rest.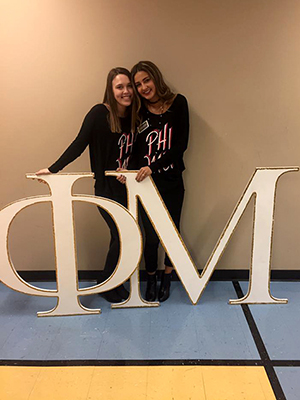 Heather Burich and a sorority sister pose during Phi Mu recruitment in 2017.
"My transition as an incoming freshman was a bit rough, but by getting involved with extracurricular activities and clubs, including Phi Mu sorority, and getting to know other people, I've really benefited from the whole process and am now more than happy to be here!
"Miami faculty pay very close attention to their students, and I've received so many great opportunities through them, including research, letters of recommendation, and various academic nominations. This is all because they are so invested in my education, which is not something you find a lot. I really value that."

Best Miami Experiences
"One of the biggest experiences I've had was doing an independent study with associate professor of history Kimberly Hamlin last spring and fall. She is writing a book on political activist Helen Hamilton Gardener, so I was assigned research tasks such as annotating transcripts of speeches by Woodrow Wilson for mentions of her name, reading through letters between prominent suffragettes during that time, and compiling a very large bibliography of primary and secondary sources. This was basically the first time I had ever done proper archival research of this sort, so it was really cool to dive into the process, especially for a professor.
"I took Dr. Hamlin's AMS 392 [Sex and Gender in American Culture] American studies course for my first semester. I've been really grateful for her support — not only for her research project, but also in her role in my applying for and receiving the Altman Undergraduate Fellowship for 2016-2017 with the Humanities Center. It's really been an incredible whirlwind being a part of this program. As the only sophomore, it's been astonishing for me to even be recognized, and I love talking with the other Fellows and learning what they are interested in.
"Now that I'm finishing up my sophomore year, I've become an Undergraduate Associate (UA) through the Rinella Learning Center, and I've been continuing my research project for Dr. Hamlin. This also grew out of working with associate professor of English Kaara Peterson as a research apprentice. UAs work closely with a faculty member — whether it's aiding in class, doing research, or being involved in another project that they monitor. There are a lot of different and exciting outcomes that could come from it, including my goal to go into museum curation. I am also considering graduate school, so I'm definitely learning skills that will help me be successful."
Miami and the Liberal Arts
"A liberal arts education teaches you how to write well, which I believe is a skill that is often overlooked, especially in the professional world. Miami's big emphasis on the liberal arts helps create a holistic sense of all careers or fields you may wish to enter, including making key connections between different ones, like mechanical engineering and history, which may not be clear at first.
"Besides my AMS 392 class with Dr. Hamlin, there's a required course, Introduction to Historical Inquiry [HST 206] that was definitely instrumental for me. It helped me see that there is no definite answer to anything in history and even various interpretations of it, and I've come to understand it better.
I always struggle to answer what I like the most about history, and although it may sound cliche, I love seeing the patterns created throughout human-recorded life on Earth. It's very interesting, because there are so many different things that connect — be it the sociology of different communities, how we evolved into this technology-centered society, how different governments have been formed, and so on."
Depictions of Mental Illness in Art and Literature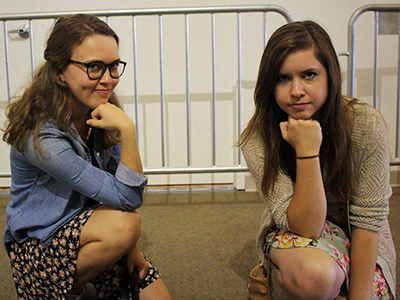 Heather Burich and a friend assume Thinker-like poses during an Altman Program semester course field trip to the Cincinnati Museum Center.
"The 2016-2017 theme for the Altman Program is 'Medicine and the Humanities', and it's been very inspiring to learn about all the different projects that faculty are working on and what both undergraduates and graduate students plan to pursue. It's really opened up a whole spectrum of interests.
"My Altman Undergraduate Fellowship has put me in contact with faculty from all sorts of backgrounds: biology, French, English, philosophy, and more. We took a course, ENG 490 [Special Topics in Literary Study], last semester about medicine and humanities, and the students are from all different areas of study as well. As a group we all have to create a project for the community by working together and with the faculty. This year we've been focused on a collection of podcasts that each of us produce pertaining to the program theme.
"As a Fellow, I'm really learning a lot of time management strategies in addition to all the coursework and research. I've learned that it's all very manageable, at least for me, as long as I dedicate my day to certain tasks. For example, I'm going, 'OK, this time is for research, this time is for homework, now I have class, now I have a club.' It's a lot, but so far I'm finding it very doable!
"We've been pursuing our own individual projects as well and will present them at the Altman Symposium in April. My overall research project is focused on visual representation of mental illness in art. It was inspired by my research with Dr. Peterson about Ophelia from Shakespeare's Hamlet. I am currently examining European portraiture from the 19th century and analyzing how artists defined their mentally ill subjects in the painting, and why. Subsequently, I ask what we as a modern society can learn about the existing stigmas that surround mental illness."
Advice to Students
"Don't listen to other people who tell you that the humanities are a waste of time. Passion is what will get you where you want to be in life, and I have found that and more studying the liberal arts!
"For me, the greatest benefit of attending Miami has been getting close to faculty. They may seem like the intimidating professors who determine your grades, but they are also the people who want to help you and have gone through similar experiences when they were undergrads. They're still learning, just as you are, through their research or even the classes that they teach. Don't be afraid to attend office hours or reach out to them if you are interested in what they study — it can make a world of difference in your academic career."
[February 2017]