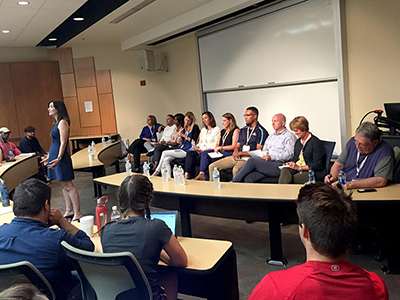 Message from the chair
On behalf of the department, I would like to invite you to stay connected with us through our social media accounts, our semi-annual newsletter, or via email (johnsojg@MiamiOH.edu). If you are in or near Oxford, please stop by or let us know in advance of your visit and we can plan to have you meet with faculty and current students.
Alumni Advisory Board
The department has established our first alumni advisory board. The board will help the department with fundraising efforts to support various activities, provide input on the curriculum, and provide networking opportunities for current students.