Centerpiece designs featured at Inaugural luncheon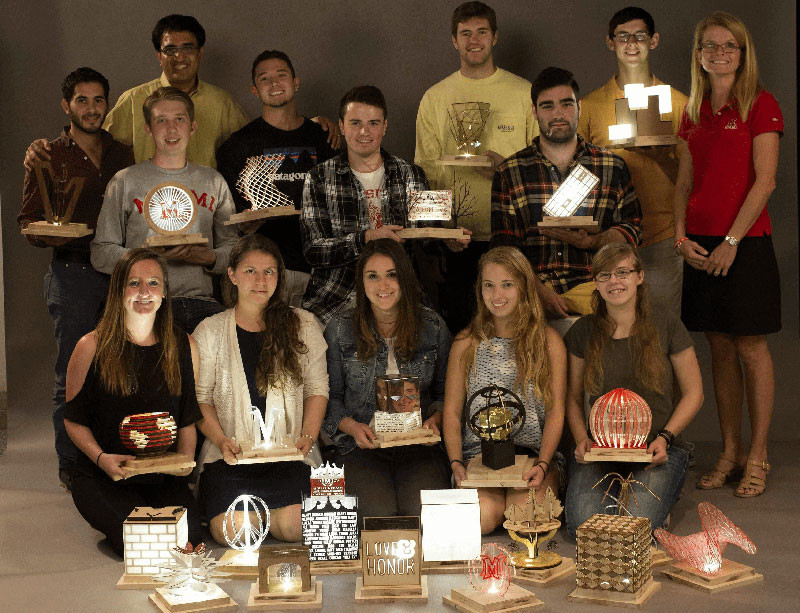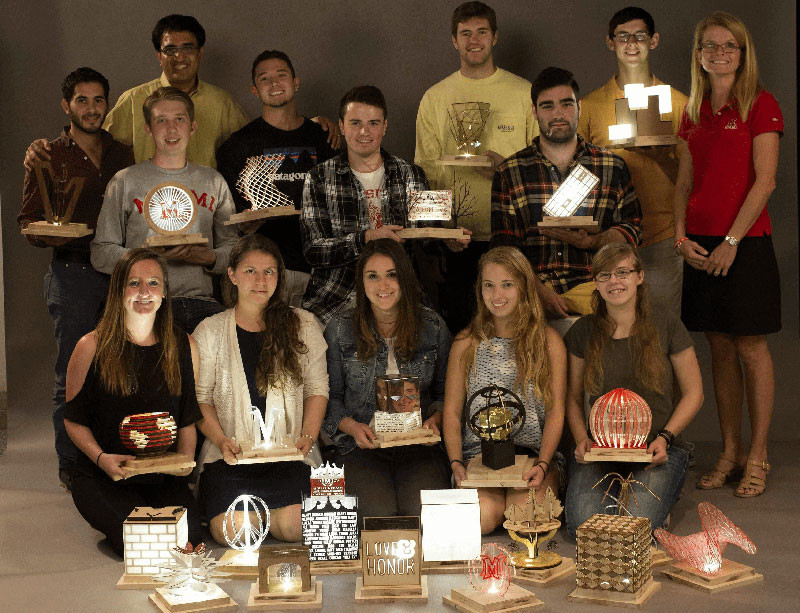 Architecture students designed and created Presidential centerpieces
Nov 01, 2016
by Murali Parandandi, Professor of Architecture
During the first week of classes, I received an email on behalf of the presidential inauguration committee. The committee inquired to see if my students would be interested in preparing 18 to 20 centerpieces for a VIP luncheon to be held in Armstrong student center before the formal inauguration ceremony on October 10, 2016.
We enthusiastically accepted the opportunity as it fit well with my architecture design studio's agenda to introduce digital fabrication methods, target value design (deliver within a given budget on time), design for a social context, collaborative design, and material experimentation.
The studio designed and produced the pieces not only to be decorative, but to also to reflect our division's and our students' aspirations. Incoming first lady Dr. Renate Crawford, was very supportive of the students by participating in design reviews, providing them resources, and most importantly cookies as students were tirelessly working to meet the deadline.
Students worked collaboratively to develop a design process that streamlined the production of these pieces around coherent design elements (dimensions, base, lighting, and packaging), still leaving room for each student to express their creativity in diverse ways.
The pieces were a grand success at the inaugural luncheon and became conversation starters about the Arts on campus. The students received formal compliments from the Crawfords and College of Creative Arts Dean Mullinex after the ceremony. Renate Crawford suggested that these works should be preserved and exhibited afterward. Subsequently, they were used for "18 Of the Last 9" Alumni award dinner on Friday, Oct 28.
Learn more about the pieces, the designers and view additional photos>>