Arcade Variations, a premiere piece commissioned for the MU Symphony Orchestra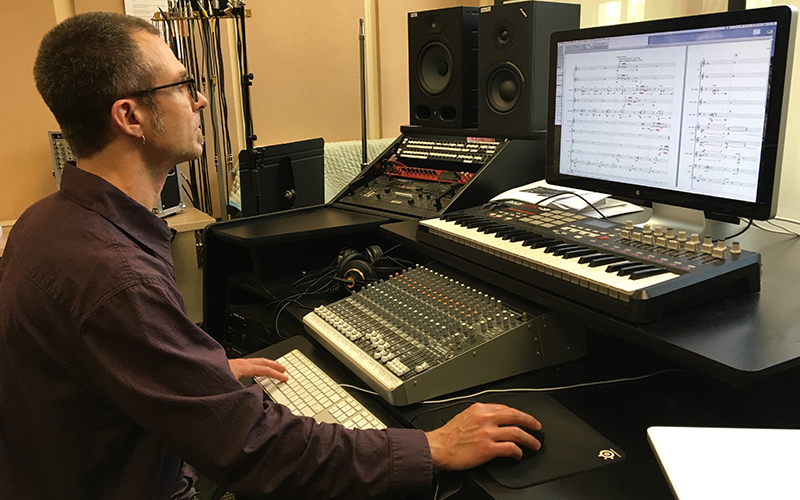 Featuring a video game themes recognition contest
Apr 27, 2017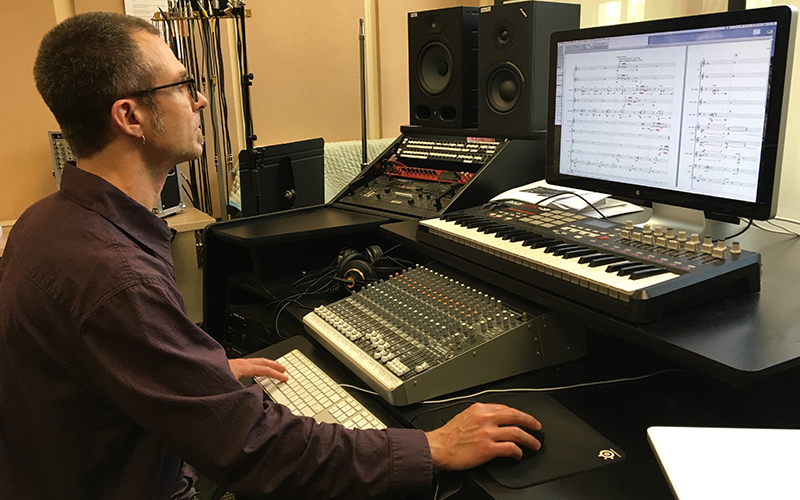 Arcade Variations, a composition by Dr. Per Bloland "Arcade Variations" is a composition for orchestra by Miami University Music Composition Professor, Per Bloland. The piece was commissioned by Ricardo Averbach and the Miami University Symphony Orchestra, and will be premiered on the closing concert of the orchestra's centennial year celebration on May 4, 2017. Read more about the concert>>
As part of this celebration a contest will take place, open to all concert attendees. Whoever can most accurately locate the many video game themes incorporated into the piece wins! See below for details.
Notes about Arcade Variations
"'Arcade Variations' is a true Frankenstein's monster," states Per Bloland. "Nearly every element heard throughout its duration was extracted from the carcass of an existing video game theme," he said.
Bloland explains that the selected themes within the piece date from the beginning of the short history of games through the present. Their appearance in the piece, however, is organized in the shape of a wedge: the first themes to appear (after a brief introduction) come from the middle of this history, from 1998—2001. 
Subsequent sections within the piece combine material from earlier and later games, working simultaneously backwards to the beginning, around the late 70s, and forward to the year he began composing the piece in 2016.
Per notes that the fun is in the combination. No section relies exclusively on the music from any single game—instead they are combined, often in counterpoint, and altered to fit within a given section. Some of the themes are easily recognizable, others are fragmented, transposed, or buried within a predominant texture.
The entire list, in order of appearance, is included below. Find them if you can!
This piece is dedicated to the Miami University Symphony Orchestra, on the occasion of its Centennial Celebration.
Rules of the Contest
All of the themes used in "Arcade Variations" are listed below in order of their appearance in the piece. Audience members are encouraged to study up and prepare for the performance!
At the concert, forms that list the themes will be available. Forms will also include a space to enter the time at which each theme occurs. A projection of a stopwatch, which will start on the downbeat, will be visible onstage to use as a time reference.
Participants should do their best to pinpoint the first entrance of each of the listed themes, and write down the time as displayed by the stopwatch. Whoever has the most accurate entries will be declared as the winner.
The prize? "It's a surprise," says Bloland, "but don't expect anything terribly fancy!"
The Themes
Theme Name – Game Name (year)
Kotake and Koume - from The Legend of Zelda: Ocarina of Time (1998)
Scars of Time - from Chrono Cross (1999)
Halo - from Halo: Combat Evolved (2002)
Separation With Despair - from Shadow Of The Colossus (2005)
Air Man - from Mega Man 2 (1989)
Screen Theme - Sonic the Hedgehog 3 (1994)
Prayer - from Castlevania: Symphony of the Night (1997)
Theme of Tara - from Metal Gear (1987)
Prelude - from Final Fantasy XIV (2009)
Journey to Skyhold - from Dragon Age: Inquisition (2014)
Save
Save
Save
Save
Save
S
Save
Save
Save
Save
Save
Save
Save
Save
Save
Save
Save
Save
Save
Save
Save