Ricardo Averbach conducts orchestra at IIFA event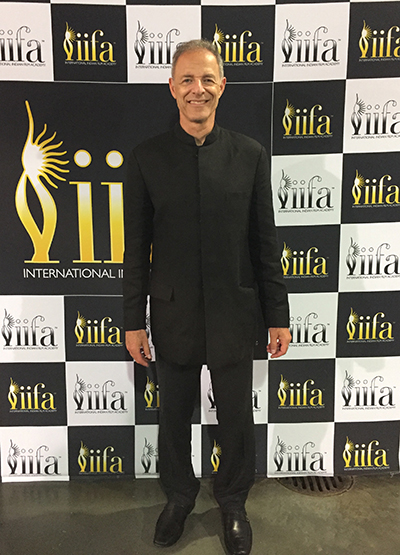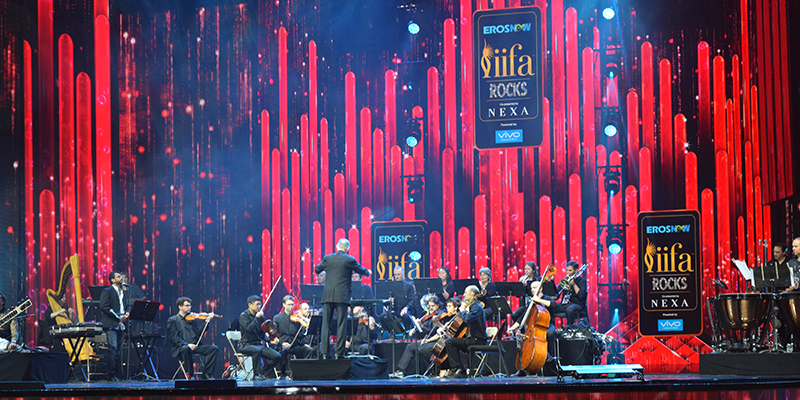 Professor Ricardo Averbach conducts the Riverside Symphony at IIFA Rocks in MetLife stadium in NYC on July 14
Aug 09, 2017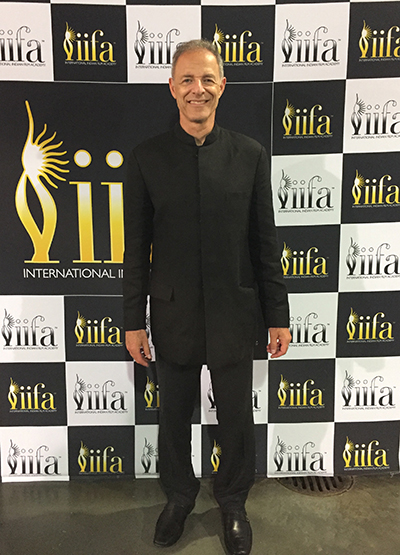 by Jeanne Harmeyer, College of Creative Arts
A momentous occasion took place on July 14, 2017 as thousands gathered in New York City's MetLife stadium for IIFA Rocks, part of the 18th annual festival of the International Indian Film Academy Awards (IIFA).
The opening event of the two-day festival was dedicated to the 25th anniversary of Bollywood's most celebrated musician and composer in the Indian Film Industry, A.R. Rahman. The ceremony at MetLife stadium opened with a musical tribute to A.R. Rahman, through the performance of a musical suite that included a retrospective of the maestro's most emblematic compositions. The performance included members of the Riverside Symphony, conducted by Miami's professor of music, Ricardo Averbach. The composer joined sitar virtuoso Asad Khan as soloists in the performance of his celebrated Mausam and Escape, a work that was featured at the Nobel Peace Prize Concert in 2010.
"Arriving in a limousine under the spotlight for such an event in New York has been an experience of a lifetime," said Averbach. "The energy level of the artists, and the enthusiasm of the audience were invigorating."
According to Forbes: "Often dubbed the "Oscars of Bollywood," the IIFA Awards are held in a new global city each year, with the intent to expose different parts of the world to the razzle-dazzle of Indian cinema. It's among India's biggest media events and one of the world's most-watched annual entertainment shows, with audiences estimated at around 800 million people worldwide."
Numerous activities such as a special bell ringing ceremony at the NASDAQ, a celebrity studded live entertainment show in Times Square and a fashion show culminated in the two night ceremony.
Described as the world's most prominent and prolific film composer by Time, Rahman's works are notable for integrating Eastern classical music with electronic music sounds, world music genres and traditional orchestral arrangements. He has won two Academy Awards, two Grammy Awards, a BAFTA Award, a Golden Globe, four National Film Awards, 15 Filmfare Awards and 13 Filmfare Awards South in addition to numerous other awards and nominations.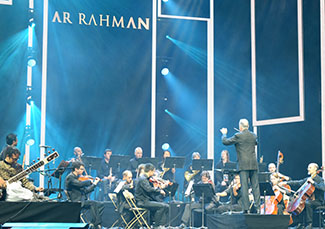 A.R. Rahman was the commencement speaker at Miami's spring ceremony in 2012 as part of Miami's "Year of the Arts" and received an honorary doctorate from Miami University.
Ricardo Averbach is director of orchestra studies at Miami and is conductor of the Miami University Symphony Orchestra. He recently appeared as guest conductor for the Seattle Symphony Orchestra as part of its "Celebrate Asia" concert series with featured music by A.R. Rahman, including the world premiere of "The Flying Lotus," Rahman's first composition commissioned by a major symphony orchestra.