Music Alumnus to lead 2018 All-National Jazz Ensemble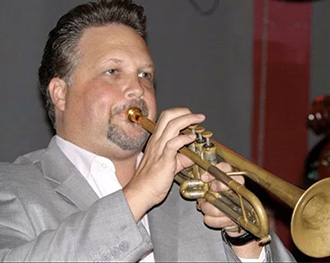 NAfME All-National Honor Ensembles at Walt Disney World in November
Jan 31, 2018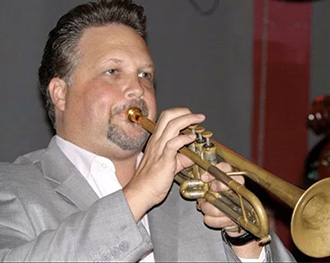 by Jeanne Harmeyer, College of Creative Arts
Music alumnus, Todd Stoll ('85) was recently named as one of five nationally renowned conductors who will lead the National Association for Music Education's (NAfME) premier All-National Honor Ensembles (ANHE) in Orlando, Florida in November, 2018. 
Stoll was selected to lead the 2018 All-National Jazz Ensemble, a group of approximately 20 of the nation's most elite high school musicians who will vie for the opportunity to rehearse and perform in a one-of-a-kind national music honors program. The All-National Honor Ensembles consist of a concert band, symphony orchestra, mixed choir, jazz ensemble, and a guitar ensemble, the newest ensemble for ANHE 2018.
Mr. Stoll has taught young musicians at every level, from elementary school through college. His impact on public music education can be seen in his legacy at central Ohio's Westerville City Schools, where he served for 18 years as music teacher and for 10 years as music curriculum coordinator. He has also served as Ohio's president of the International Association of Jazz Educators and the inaugural chair of jazz events for the Ohio Music Education Association. In 2011, Mr. Stoll became the Vice President of Education at Jazz at Lincoln Center (JALC) in New York City, which continues to afford him the opportunity to bring jazz education programs to thousands of people of all ages and socioeconomic levels. Since he joined the organization, JALC has produced more than 10,000 education events in the United States and around the world. Mr. Stoll holds a Master of Music degree from the University of Cincinnati College-Conservatory of Music and a Bachelor of Music degree from Miami University. He currently serves on the boards of the Jazz Education Network where he is President-Elect; the New York City chapter of Most Valuable Kids; and NAfME's Music Education Policy Roundtable. Stoll serves on and was one of the founding members of the alumni advisory board for the College of Creative Arts at Miami University.